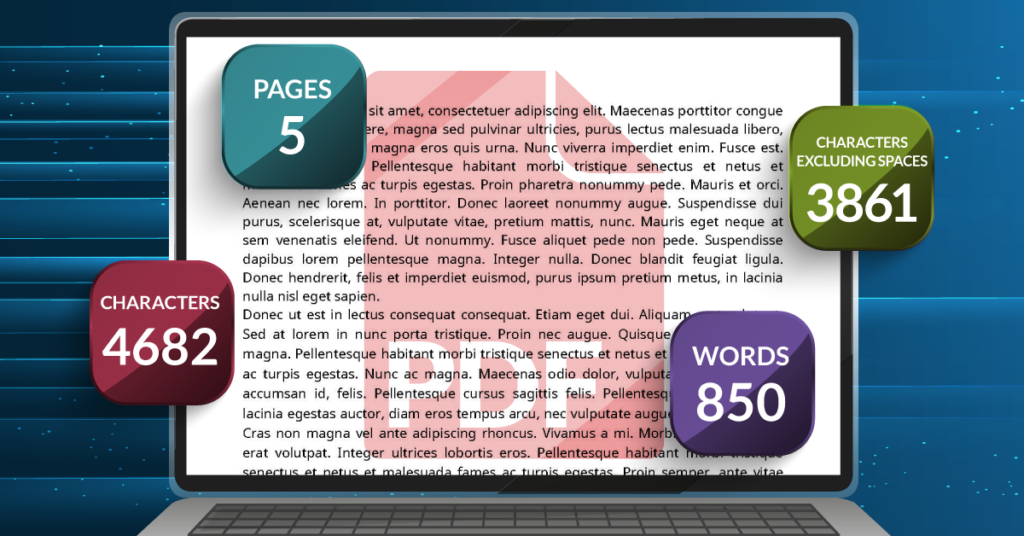 No content gets approved or goes online without some editing, revision, or review. With more people working online and digital content being created and posted daily, that content review process naturally happens digitally. This is why there are so many document reviewing tools online.
From grammar to spelling, there are tools for anything having to do with proofreading articles and drafts. There may be times in particular when you will want to count the words in a document to ensure its length fits your topic appropriately, meets your readers' expectations, and that it will stand out in credibility to search engines like Google.
If you're editing or reviewing a document or article, you may be dealing with a PDF document sent to you. This could be for proofreading a business brochure or perhaps an essay draft. Locking it down in PDF format ensures that you get the exact text the author put together. Doing a word count, though simple, is important to meeting length requirements.
So how do you do a word count in PDF? We know that PDF content is hard to interact with, but in this blog post, we cover a few tools that can help you do a word count for PDF.