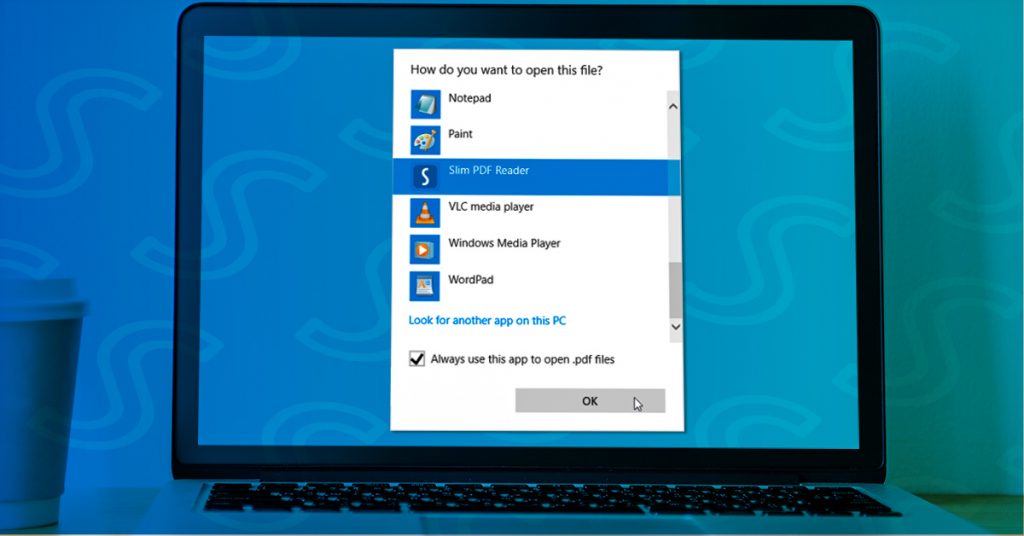 When working digitally with PDFs, you no doubt develop your own workflow and habits. From the files you open, to the tasks you perform to the software you use.
As a proficient computer user, you may be used to double-clicking a file and simply having it open as needed in the software you need instantly.
However, being able to do so first requires that you have your favorite software of choice set up to open the associated file format by default. If you don't have a default program set up, you're left to select the software you want to use each and every time. Fortunately, this is easy to fix.
For those of you who already use Slim PDF Reader and haven't set it as a default yet, we'll walk you through the process.