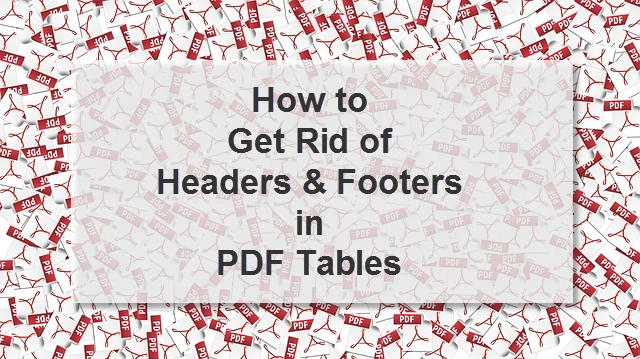 Being able to convert a PDF document without issue is rare if you don't have the right tools. When performing full document conversions, for instance, the idea is to get everything converted in one sitting. More often than not though, those PDFs can contain long PDF tables.
Now, you can have as many PDF tools as you want that will handle a full document conversion without choking on it, but what they won't do is give you the ability to deal with the smaller details.
What are we talking about? Headers and footers.
These headers and footers unfortunately get included with full document conversions. Consequently, when you convert the whole document, your converted results get cluttered with them popping up in between the tabular data you want. This means some post-conversion clean up in Microsoft Excel, which we all know is a waste of time.