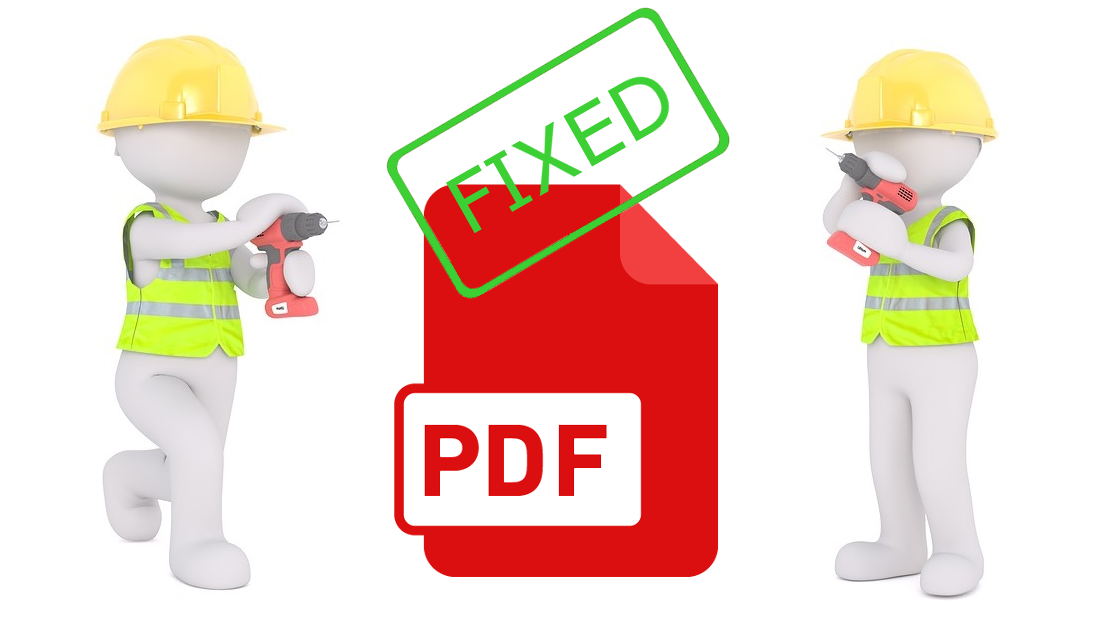 Digital files are always susceptible to corruption. PDF documents are no exception. When you try to access a broken or corrupted PDF, it won't open in your PDF reader but will instead display an error message such as:

PDF issues can be caused by various reasons such as partial downloading from the Web due to Internet connection failures, power failures and improper shutdowns, incorrect encoding, and virus attacks. PDF creation issues are another common reason for a PDF viewer to return an error message. You usually experience this when you're trying to open a PDF file created in a non-Adobe environment in Acrobat Reader.
Thankfully, most PDFs will not be corrupted or broken beyond repair. There are some things your can try to repair your PDF files.
Read on to learn the most successful methods for getting access to you seemingly lost PDF data! Continue reading →