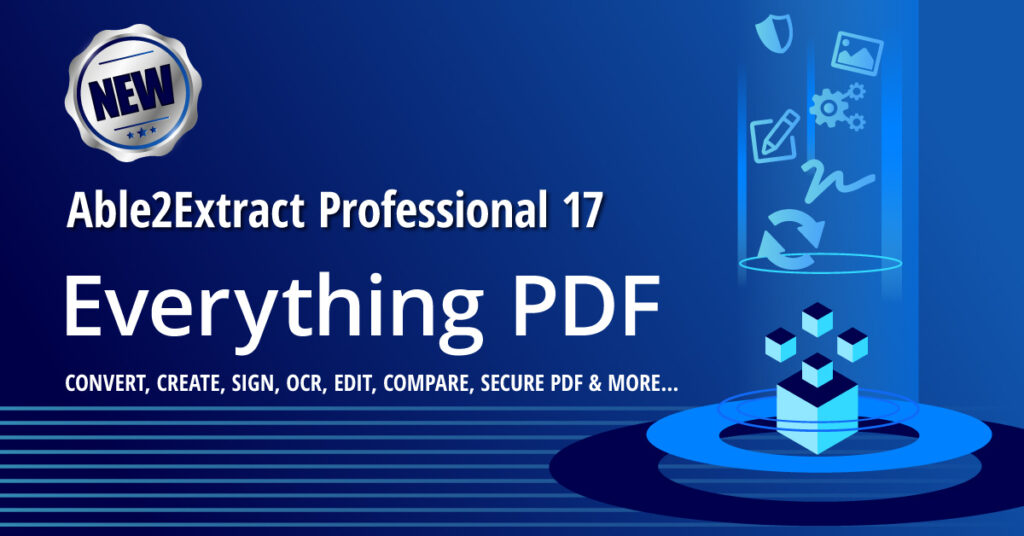 We're excited to announce that we just released Able2Extract Professional 17!
Every year we strive to provide you with a PDF application that gives you faster, better and more PDF features. This year is no exception.
The new and improved Able2Extract Professional 17 offers both major and minor updates that strive to take your PDF workflow up a notch.
To start, you get major system compatibility updates to the latest Microsoft technology. Also, we've added UI support for two new languages, plus an added output format. In addition, we've made it easier for you to deal with PDF form data, converted image files and even PDF text searches online.
Included with the new features are enhancements to the OCR and conversion engines for better output results and additional language support. Moreover, there are minor functionality tweaks to a couple of existing PDF features to help tighten up the way you interact with PDF files in Able2Extract PRO.
Interested in finding out more?
Take a closer look at the all new Able2Extract Professional 17!