Meet the Winners

Investintech - CAJ Data Journalism Scholarship
We're proud to award the Investintech - CAJ Journalism Scholarship to students who show a potential in journalism work and a solid foundation of technical data skills that are required in the field.
Below you will find a complete list of annual winners who have won the scholarship. Find out more about these journalism students and the work they submitted. In addition, you can get a good look at how the Selection Jury evaluated the work, ultimately selecting it as a winning submission.
---
Winning Recipient for 2022 - 2023
---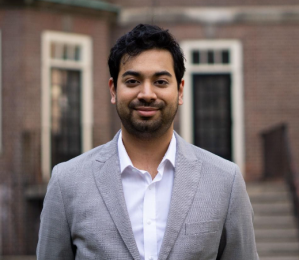 Tahmeed Shafiq is a writer and journalist interested in stories that are both complicated and deeply human. He reports on community resilience for Future of Good, and his work has appeared in The Globe and Mail and TVO. He is an undergraduate at the University of Toronto.
Follow him on Twitter @tryingtotype.
Tahmeed has won the Investintech - CAJ Journalism Scholarship for his journalistic work and submissions:
---
Selection Jury's Feedback
Our selection jury has reviewed and evaluated each submission closely, looking at the student's work from a journalistic point of view. Below is the jury's explanation of why they chose the winning submission.
"The jury members found that Tahmeed's story was relevant, well told through multiple sources and points of view. Most importantly, his original data analysis acted as the backbone of his story. His methodology, story and data visualizations were a strong example of what to expect from a data driven story."
---
Here is what the new recipient had to say about receiving the Investintech - CAJ Scholarship:
I am honoured to receive the 2022-2023 Investintech-CAJ Journalism scholarship. In a world drowning in numbers, the journalistic task of presenting data accessibly and critically for the public good is more important than ever. The King's College Data School has provided essential training from the best data journalists for years, and I can't wait to join the ranks of its alumni