Meet the Winners

Investintech - CAJ Data Journalism Scholarship
We're proud to award the Investintech - CAJ Journalism Scholarship to students who show a potential in journalism work and a solid foundation of technical data skills that are required in the field.
Below you will find a complete list of annual winners who have won the scholarship. Find out more about these journalism students and the work they submitted. In addition, you can get a good look at how the Selection Jury evaluated the work, ultimately selecting it as a winning submission.
---
Investintech - CAJ Journalism Scholarship Winners
---
Winning Recipient for 2019 - 2020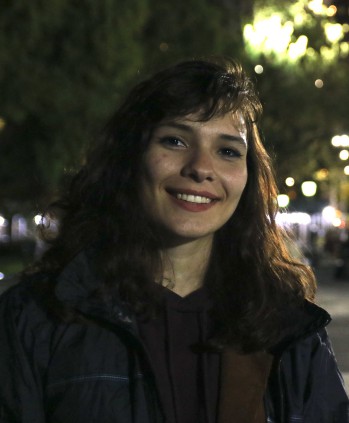 I'm currently doing a Masters degree in international journalism at Laval University of Quebec city. Initially, I came from France to Quebec in 2016 to study creative writing, political science and journalism, then I found my true vocation : to become a journalist. Recently, I took a course on the basics of data journalism that made me experiment journalism with a different approach. I really enjoyed how this experience has helped me develop new skills and made me push further my investigations about the churches in Quebec and I intend to keep on learning more to be able to create great stories.
Nora Legrand has won the Investintech - CAJ Journalism Scholarship for her journalistic work and submissions:
Example of journalistic work:

The converted churches
of Quebec | Heritage left behind
---
Selection Jury's Feedback
Our selection jury has reviewed and evaluated each submission closely, looking at the student's work from a journalistic point of view. Below is the jury's explanation of why they chose the winning submission.
Jury's Feedback in ENGLISH:
The content submitted by this year's winner demonstrates just how powerful a story can be when journalists pair data visualization with strong on-the-ground reporting and inspired writing. Each visualization helped answer a question the reader was likely to have about the subject matter (e.g. the survival and protection of Quebec's abandoned churches) and complemented the interviews and hard facts. The author used the exclusive numbers she obtained through her reporting to shed new light on a societal issue seldom covered and raises important questions on what is left of that historical heritage in a unique, data-driven way.
Jury's Feedback in FRENCH:
Le reportage original présenté par la gagnante du prix cette année démontre à quel point une histoire peut être intéressante et porteuse lorsqu'on combine des visualizations de données avec des entrevues faites sur le terrain et une écriture de qualité. Chaque graphique présenté dans ce reportage répondait à une question précise que se posait le lecteur et allait main dans la main avec la structure du récit. Ici, les données exclusives obtenues par la journaliste servent à lever le voile sur un enjeu de société peu couvert, la disparition des églises au Québec, et à poser des questions importantes sur l'avenir du patrimoine collectif québécois.
---
Here is what the new recipient had to say about receiving the Investintech - CAJ Scholarship:
The Investintech - CAJ Journalism Scholarship is such a great way to support students in their studies and offer them a wonderful opportunity to carry out their project. It also pushes our generation to experiment new ways of doing journalism such as dataviz. We live in a world where the future of our vocation can be unsure and being encouraged is the best way to feel like we can go out there and be creative and eventually succeed in what we want to do. The Investintech - CAJ Journalism is not only a reward: it's a springboard for one's career.
---
Stay tuned to our main scholarship page for your chance to enter and win the 2020 - 2021
Investintech - CAJ Journalism Scholarship.