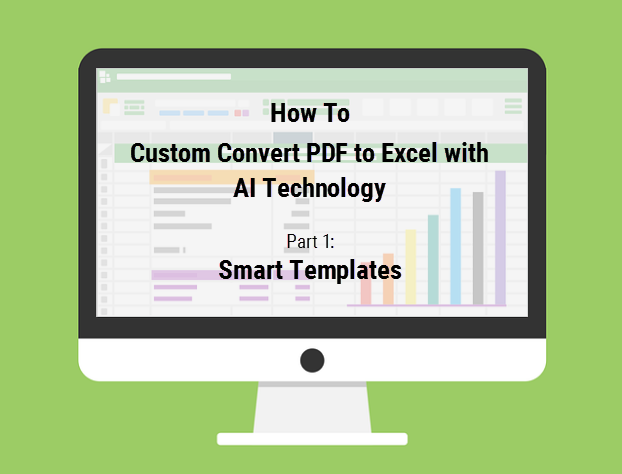 As you well know, Able2Extract Professional 14 went above and beyond this year. It included the ability to sign PDF files, but it also came with artificial intelligence baked right in. The move may seem strange for a PDF converter, but it isn't.
We've added AI technology to help tie both Able2Extract's table selection capabilities and Custom Excel Templates closer together. We've made it so that you can boost and train those Excel templates into "Smart" and "Master" Templates. These templates can then be used by Able2Extract to automate how you select table structures for conversion.
When put into real-life context, this gives you more flexibility and power. You may have credit card statements in the PDF format, for example, where the table columns (date, amounts, transaction type) are all the same, yet the tables may vary in length (the number of transactions may differ from one table to the next) or occur on different pages.
In other words, you have the same table structure peppered across the PDF on non-consecutive pages. Selecting each of those tables for conversion becomes a challenge. It becomes an even more tedious task when extra text and other tables get in the way. This is what the new AI engine in Able2Extract aims to help you with.
In the first of this short two-part series, we're going to show you how Smart Templates work. Let's begin.
Continue reading →How to Custom Convert PDF to Excel with AI Technology: Smart Templates (Part 1)