Why and How to Convert a JPEG into PDF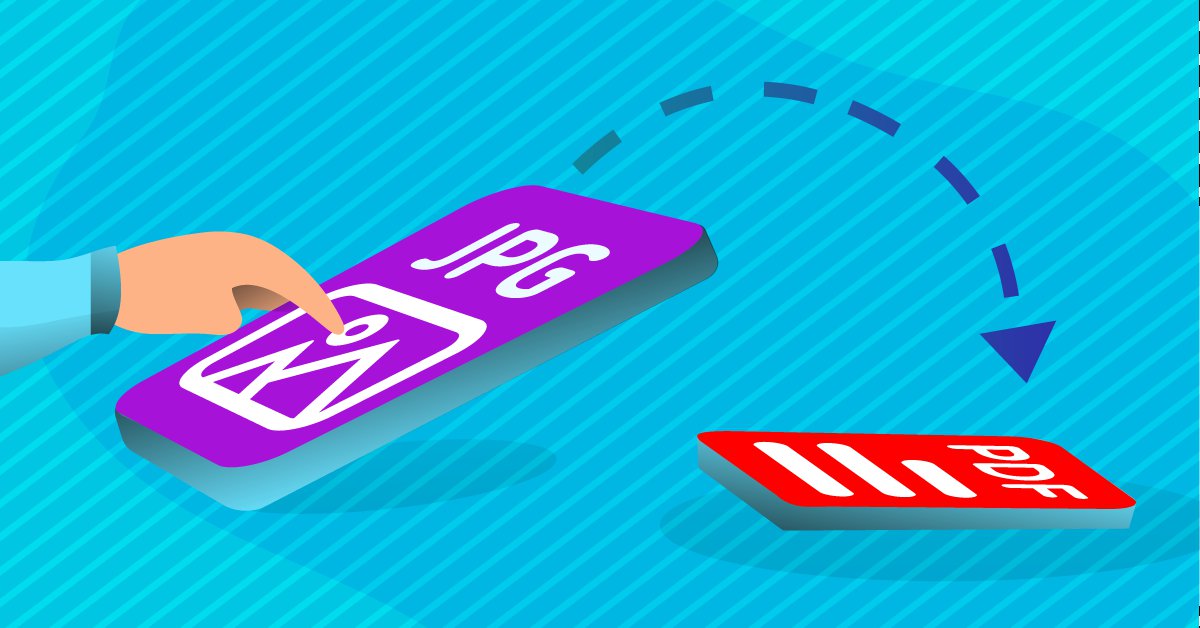 As everyone knows, the Internet is a place where everything is about visual, engaging and eye-catching content. Digital images are everywhere you look on the Internet: from good old web pages and social networking sites to technological research and e-publishing.
With image file formats being the primary medium of digital imaging, the JPEG is undoubtedly the most widely used. Whether used by individuals for personal use or professionals for business projects, JPEG is one of the leading image formats on the Internet today.
What is JPEG?
The term JPEG actually refers to a standard for a lossy compression algorithm developed by the Joint Photographic Experts Group. When people use the term JPEG, they usually refer to the JPEG File Interchange Format (JFIF) that defines the way to produce an appropriate file for computer storage and transmission using a JPEG stream.
The JPEG is an image file format used for color, grayscale and monochrome images. It works best for images with a subtle gradation of colors, shades and tones because of its use of a lossy compression scheme.
More than likely, you've seen JPEG images mainly while opening photo attachments to emails or while searching for images on the World Wide Web. They contain the file extensions .jpeg, .jpg, .jpe, .jfif, and .jfi.
Part of the JPEG's popularity has to do with its accessibility. JPEG is recognized and used by so many readily available imaging software applications such as Paint Shop Pro, Photoshop, and Corel. Anyone owning a digital camera can easily take, edit, store and post up their JPEGs on the Internet.
The Disadvantages of Using JPEG
Converting JPEG to PDF offers more advantages than storing an individual JPEG file itself. Why? Because JPEG comes with some drawbacks. Here are 5 key disadvantages of JPEG file format:
No transparency support;
Inadequate for small images or images with textual data;
Repeated editing or saving a JPEG image degrades its quality over time;
It can generate a bigger file size for small resolution images;
Images lose some data and quality due to compression.
If the quality of an image is a priority, converting JPEG files into a more versatile and integral format like PDF is mandatory.
Converting JPEG to PDF
PDFs eliminate the disadvantages of using a JPEG file, making it easier for repurposing your digital images. Thus, depending on your uses of a JPEG image, it could be in your best interest to convert your JPEG to PDF. How?
With Able2Extract Professional, the steps towards doing so are the exact same when you convert any other document to PDF. Here's how:
Open

Able2Extract Professional.

Switch to

File

tab on the main toolbar.

Click on the

Create PDF

icon.

In the pop up, ensure the

From Document…

option is selected,

and click on

Create

.

Choose the JPEG you want to convert to PDF. Your PDF will be created instantly, then

save

the file as you want it and you're done.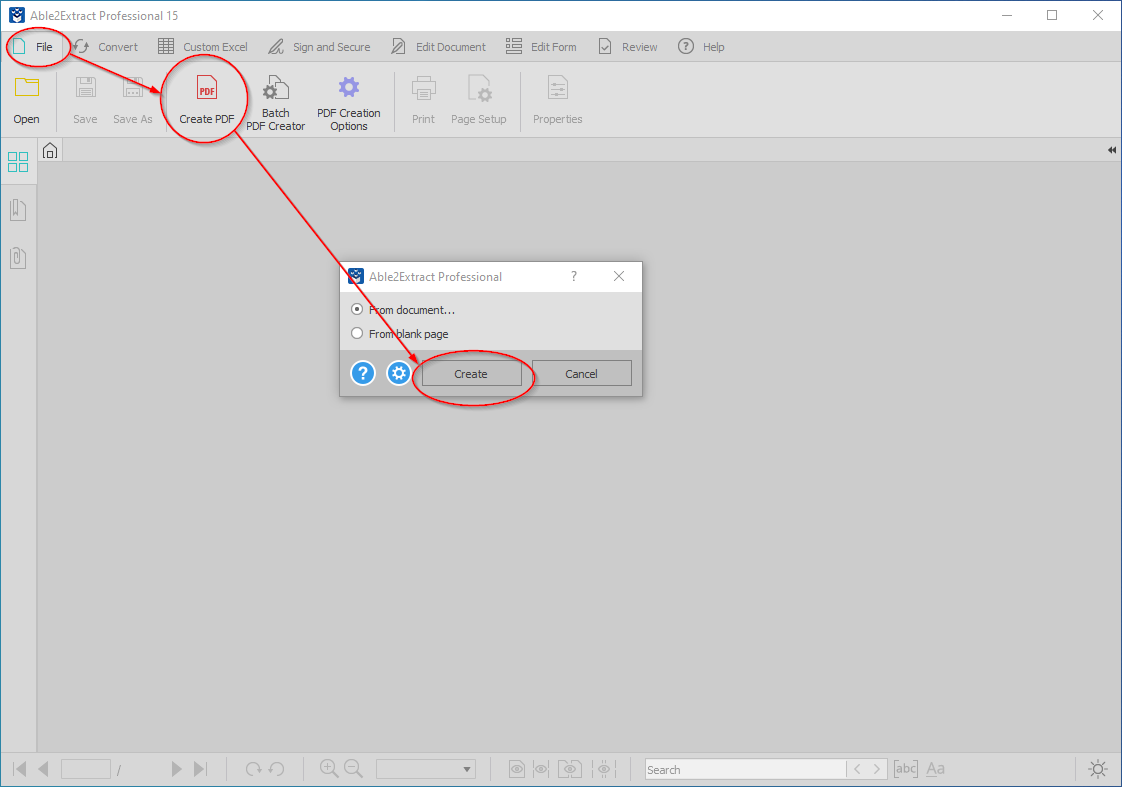 Thanks to Able2Extract Professional, you can store your digital image documents to PDF in the most efficient and space-saving way. Start FREE!