PDF to JPG, JPEG Conversion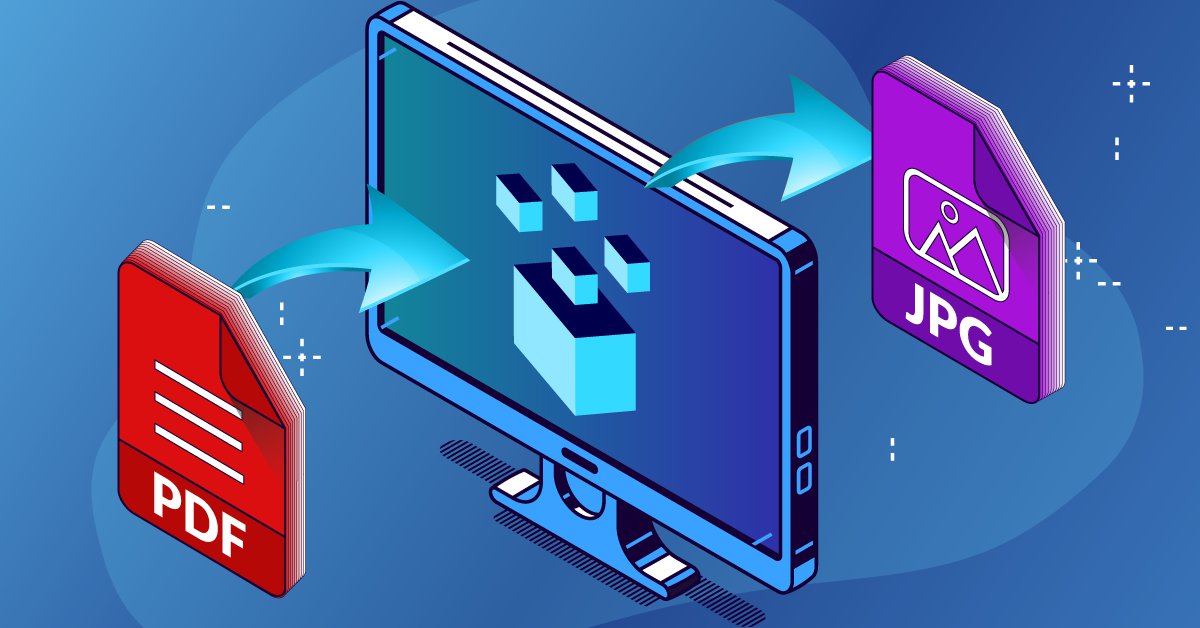 Converting from PDF to JPG, JPEG allows users to further edit images locked in a non-editable PDF file. Able2Extract Professional allows you to extract high-quality images trapped inside PDF and convert them to JPG, JPEG format on all three major platforms: Windows, Mac, and Linux.
Before we move on to a step-by-step tutorial on how to convert PDF to JPG, JPEG with Able2Extract, let's take a couple of minutes to get our facts straight about JPG, JPEG image file format.
What is JPEG: Image File Format Explained
JPEG is an acronym for Joint Photographic Experts Group, a committee that created the JPEG standard back in 1992. JPEG's appeal is mostly based on its image compression capabilities. It is most commonly used for storing images and posting them online. The JPEG doesn't support transparency, but it can handle a gradation of colors perfectly.
JPEG vs JPG: Is There a Difference?
JPEG is an ISO standard for the files that can have .jpg and .jpeg extensions, but there's no difference between them. The reason we have two different file extensions is the fact that earlier versions of Windows required any file extension to have three letters. So, the .jpeg file extension (that was used on Mac from the beginning) needed to be shortened to .jpg on Windows.
With Windows updates in the coming years, three-letter file extension restriction was gone, but we still have two image file extensions for the same standard.
Why Convert PDF to JPG, JPEG
The problem with JPEG is that every time you edit the file, the image quality decreases a little because of the recompression. Considering that PDF can serve as a container for JPEG images, they are excellent for easily transmitting high resolution, high-quality images.
This is the main reason why users often find images locked inside a PDF file. In order to use those images, they need some kind of PDF to image conversion utility. Investintech's free online PDF to JPG converter is an example of such a tool.
PDF to JPG, JPEG: How to Extract Images With Able2Extract
If you want to extract images from a PDF file into JPG from the safety of your desktop and to have full control over the conversion process, Investintech's Able2Extract Professional is the go-to PDF software to turn to. Besides the ability to convert PDF to JPG, JPEG, as well as BMP, PNG, TIFF, and GIF, Able2Extract Professional can perform other types of popular file conversions such as PDF to Word or PDF to Excel.
Here's the step-by-step guide to converting PDF to JPG, JPEG:

Step 1: Click on the Open button in the main toolbar and open the PDF you would like to convert to JPG, JPEG.
Step 2: Drag-select the image you want to convert to JPG, JPEG.
Step 3: In the right-side panel, select JPG as image format. Then click on the Image icon on the main toolbar.
Step 4: In the options presented,specify the JPEG image quality and image size. When you are done, click the Convert button to finish the task.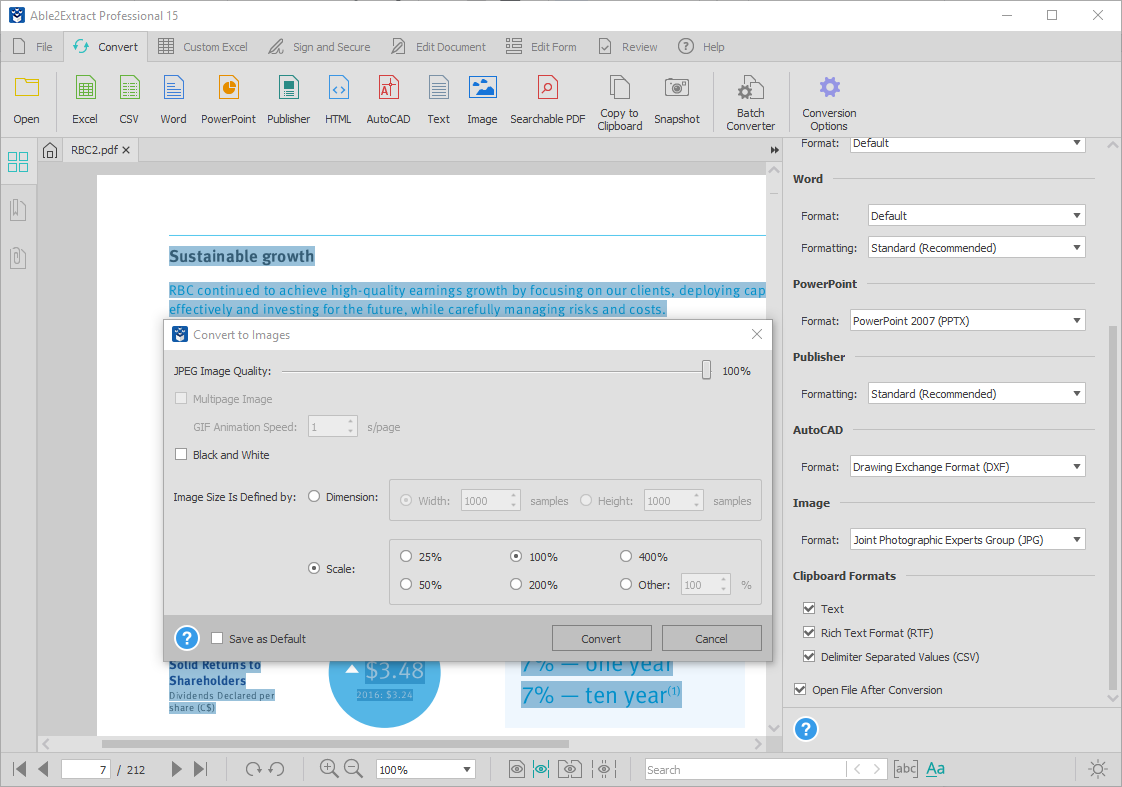 Although JPEG is ideal for images containing lots of colors, Able2Extract Professional gives you the option to convert colored images into black and white, as well as to turn your PDF into a multipage image.
The high-quality image will be extracted from PDF and saved to your computer in seconds, ready for further editing and sharing online.
Download Able2Extract free and convert PDF to JPG yourself!