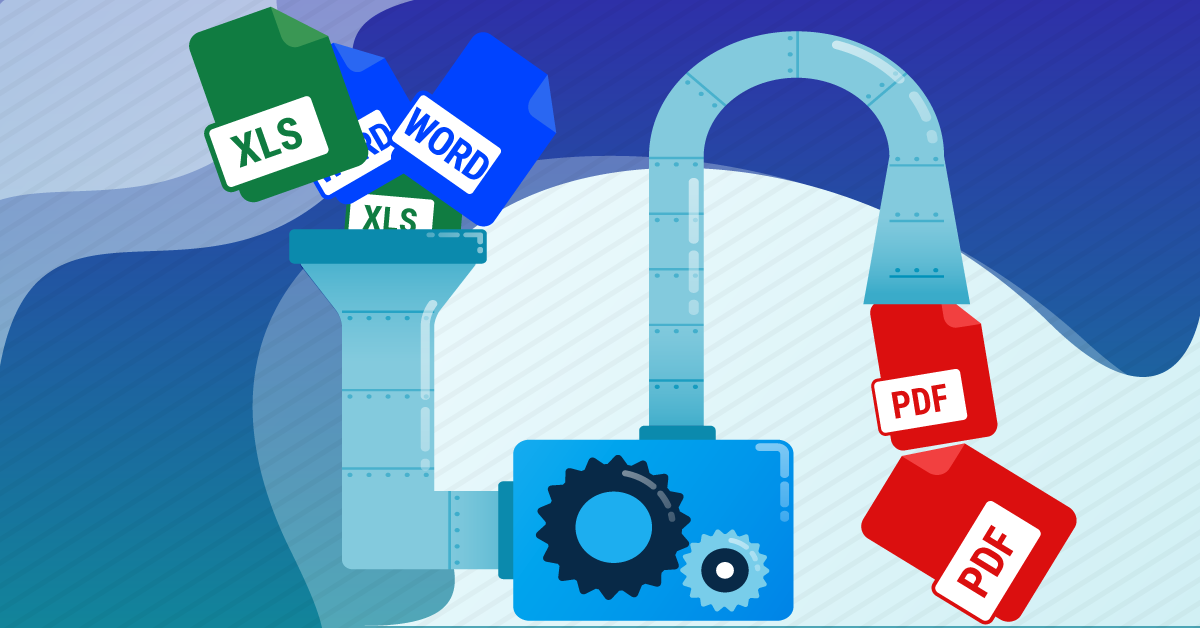 If you work with digital documents, then you know both the satisfaction of being digitally productive and, despite that, the frustration of still not being able to work fast enough with PDFs.
With businesses primarily communicating and performing transactions digitally, it becomes essential to keep up with how other businesses and professionals work and in a timely manner, especially when they use the PDF format.
You can create a digital PDF document easily enough with regular PDF tools, but how quickly can you create multiple PDF files?
Able2Extract Professional 15 contains a new batch PDF creator feature that lets you create multiple PDF documents. This new tool allows you to create PDFs from existing documents and helps you to batch merge them, as well.
In this post, we'll show you how to use it.
How to Convert Multiple Word, Excel & Other Printable Files to PDF Instantly
To start, install a free trial of Able2Extract Professional 15, then follow the steps below:
1. Click on the Batch PDF Creator icon in the File tab menu
2. In the batch creation tool, upload your documents. Click on Add Files… to upload individual documents, or click on Add Directory… to upload entire folders of documents. You can also remove them if you wish by selecting the file in the queue and clicking on the Remove Selected button.
3. Then select your Output option. You can select to save your PDFs to the Source Directory, or opt to save them to a Specified Directory by clicking on Browse…
You can also speed things up when you need to create a PDF from multiple PDFs. The Merge Results Into a Single File option can also batch merge your multiple PDFs into one PDF instantly.
4. Once that's all set, click on Create.
Speed Up Creating PDFs with Able2Extract Professional 15
The above is an effective way to speed up your work with PDF documents. Whether you're creating one merged PDF or 20 individual PDFs, you can save time and increase your workflow with just a few clicks.
Try the feature on your documents to get professional PDFs in half the time it would normally take.