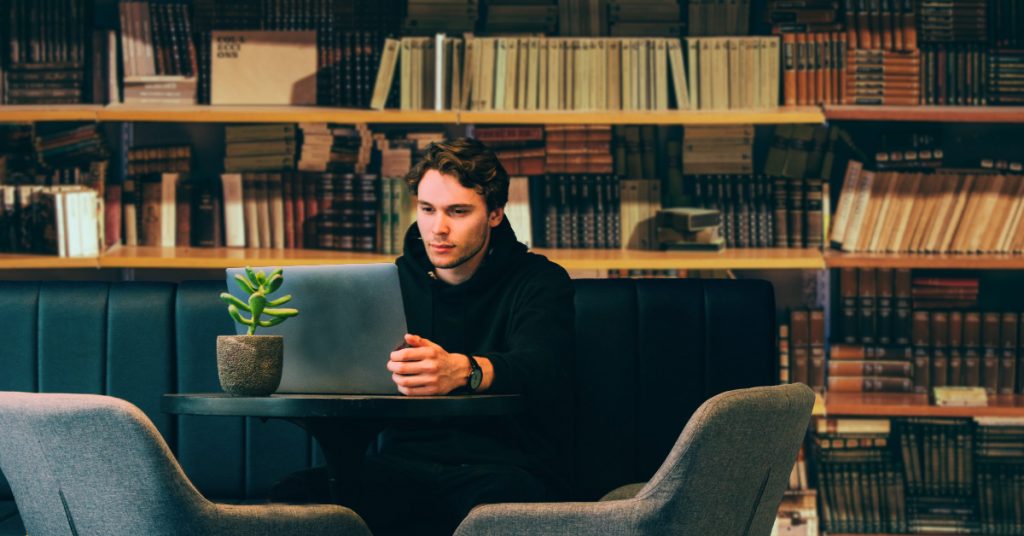 The annual Investintech – CAJ Data Journalism Scholarship contest is now open for the 2020 – 2021 academic year!
Established in 2019, our scholarship contest is aimed at Canadian students who are interested in data journalism.
We know that technical know-how and journalism skills are sometimes not enough to make it when you need to finance, build, and develop your career and network at the same time. Well, this scholarship is meant to help you, as a future budding journalist, fill every single one of those needs.
Here's how.
About The Investintech – CAJ Data Journalism Scholarship
Investintech will be awarding the winning recipient a one-time cash prize that will go towards your tuition. We know that it's hard to make ends meet while studying towards a degree, and so we hope to help Canadian students where we can.
We've partnered with the Canadian Association of Journalists (CAJ), one of the most credible and authoritative journalism organizations in Canada. They are offering the winning student a great opportunity to further develop the skills, resources, and connections you need within the Canadian Journalism industry.
In addition, the winning submission is picked by a Selection Jury made up of experienced and renowned data journalists who have extensive experiences and backgrounds, writing for authoritative media outlets, and receiving a number of awards of recognition. They'll be judging and vetting your submissions based on the same standards and quality you'll need to meet in the industry.
Taking a look at last year's entries, we've seen the talent and skills that Canadian journalism students have to offer, awarding one winner with the contest prize so far. With the call for submissions open once again, you may very well be the next winner!
Here's everything you need to know to apply.
Applying For The Investintech – CAJ Data Journalism Scholarship
The Investintech – CAJ Data Journalism Scholarship is open to students who show an interest in data journalism. Eligible students must meet the following requirements:
Majoring in a journalism program, working towards either a Bachelor's or Master's degree.
Currently accepted to or enrolled in a college or university in Canada.
Pursuing a course of studies leading to an undergraduate or graduate degree in journalism.
Non-journalism program students may apply, but will need to show evidence of their journalism skills, such as having a published news story, or be working for a college publication, etc.
Submitted work may be a published item, class assignment or even an item on a personal blog.
Work must have been produced within one calendar year of the scholarship closing date.
Individual work is preferred. If the submitted item is produced as part of a team of two or more, the applicant must submit their own proof of work.
Previous winners are not eligible to apply.
The submission must include:
An example of a work of journalism that shows the application of data skills (e.g. use of spreadsheets, web scraping, use of mapping tools).
An explanation of what you did and how you did it, including the resources you used. For submissions that were produced as part of a team, you must describe your role and contribution to the piece.
An idea for a project you would like to work on, particularly if you had more data journalism skills. Include a link to a dataset that shows why the story is worth pursuing, and a link to a story you aspire to create or one that inspires you to a journalistic goal.
A letter of support from an instructor or editor.
Wondering what a winning submission looks like? Visit our Winner's page to get a look at last year's recipient and the winning submission.
The deadline for submissions is April 1st, 2021 at 11:59 pm EST.
Submission Judgement Guidelines
Your submitted work will be reviewed by the Selection Jury that consists of three professional data journalists who work in the industry. Visit the Data Journalism Scholarship Selection Jury page to meet the professional journalists reviewing your work.
After you meet the eligibility and submission requirements, the review process will focus mainly on the quality of your work. The Selection Jury will review your submissions according to these guidelines:
Follow all submission rules and complete full details
Submissions must be in English or in French
Minimum word count for written parts of the submission: 500
Previously published material can be submitted
Restricted to students enrolled in a Canadian university or college
Creativity and style; coherence and readability
Inclusion of major sources (authoritative sources linked to back claims)
Effective use of data, visualizations, and/or medium being used
Strength of the topic and the applicant's work
All the submissions will be reviewed over the course of two weeks. From the entire pool of submissions, they'll create a shortlist and eventually select a winner from the top candidates.
The winner will be announced on April 19th, 2021 on our blog, social media, winner's page, and we'll get in touch personally with the winner, as well.
Award Prizes
Here's what you can win as the 2020 – 2021 Investintech – CAJ Scholarship recipient:
Dates & Deadlines
Annual deadline for submissions: April 1, 2021
Review timeframe: April 2 – April 16, 2021
Announcement date: April 19, 2021
Award date for 2019-20 scholarship year: April 20, 2021
Enter your submission by visiting our Investintech – CAJ Data Journalism Scholarship page, and clicking on the Submit Your Application button where you'll be directed to the online submission form.
For a complete look at the rules and regulations of the scholarship contest, please visit the Terms and Conditions page on our website. Good Luck and Bonne Chance to all!