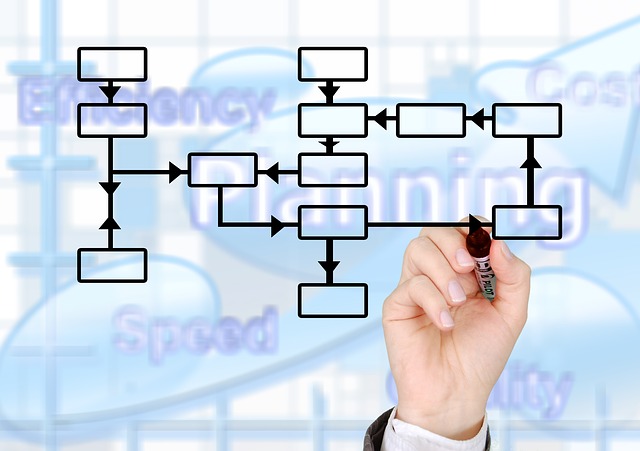 Got an idea you think the masses will love? Thinking of starting up your own business? You're not the only one.
Competition is fierce and many ambitious individuals have the same vision of success as you do. And the best place to start beating the competition (after coming up with a killer idea) is with a well laid out business plan.
Now if you've looked into the topic, then you know that there's a lot of debate on whether or not the traditional business plan is still effective. For budding entrepreneurs today, the business plan is outdated, overly complex and unnecessary. This leads us to ask the obvious question: If you still need to map out your business idea for others, where does this leave you?
If you're looking to create a business plan that can impress investors, here are some modern ideas and innovative services you should consider.
Use A PowerPoint Slide Deck For Effective Pitch Meetings
PowerPoint has always been the tool of choice for presenting ideas. Why not use it for pitching your business?
Walking potential investors through a PowerPoint presentation on your iPad can be very effective. Take Tim Young, founder of Socialcast, for example. He used 5 slides for a business pitch in 2010 and managed to raise over 10 million in investment funds for 2 startups.
From his experience, he found that a presentation can help your pitch because "by sharing a screen and sitting in close proximity to each other, the environment naturally becomes more comfortable and relaxed." Certainly an idea worth considering if you get nervous while presenting.
Create A Successful Business Model With  LeanLaunchLab
Business planning means a lot of time invested in creating a business model that hasn't been tested out in full. Not a great way to impress start up accelerators. But with LeanLaunchLab, you can eliminate that.
LeanLaunchLab New Intro from Ben Mappen on Vimeo.
This service helps you to keep your business plan practical and successful. Not only do you outline your business idea, but you also get a convenient way to test, tweak and modify your business model. In other words, you find out what works and what doesn't, ultimately creating a business that works.
Use A Lean Canvas For Concise Business Plans
Just because your business plan is short doesn't mean it isn't well thought out. When you create one with Lean Stack, you can boil down the essentials down to a one page blue print for quick at-a-glance reading.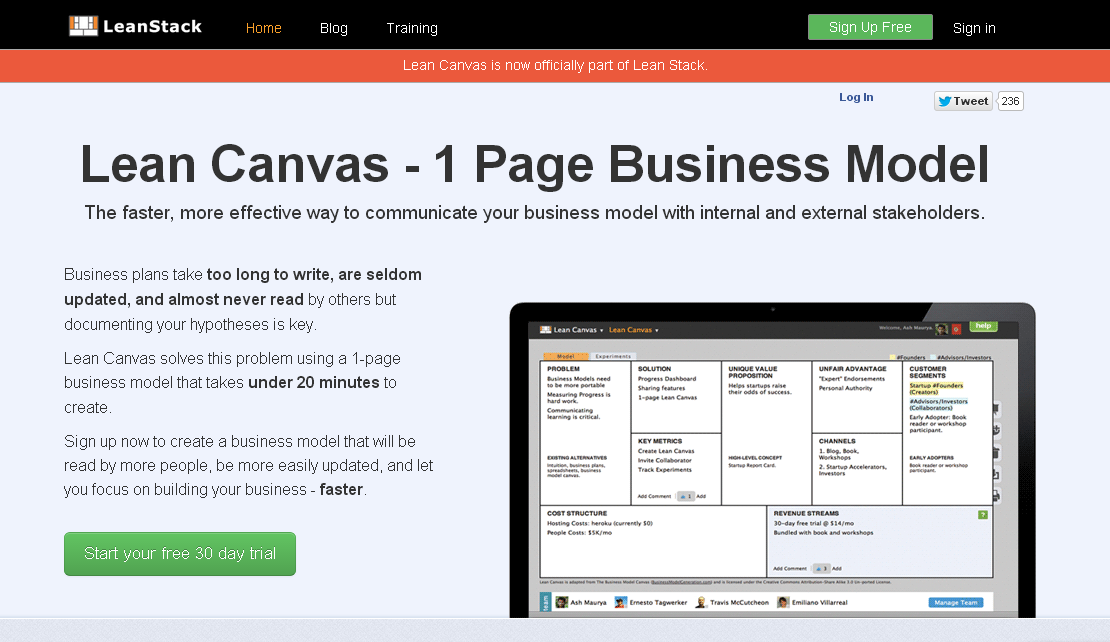 Using a Lean Canvas is best for those situations where you're making a pitch to investors who  have very little time and can't go through all the nitty-gritty details. This is a paid service, but offers  free 30-day trials for both individual and team plans.
Generate A One-Page Business Summary With Plan Cruncher
Much like Lean Canvas, Plan Cruncher allows you to get the major points of your business plan onto one page. If you don't have a business plan template to summarize your idea, Plan Cruncher can be helpful in cutting things down. This tool is free to use. Just drop in the required details and Plan Cruncher will do the rest.
Create  A Visual Business Plan With Pinterest
This idea may go against what you know about best business plan practices, but using Pinterest can be a creative way of visualizing your idea for others. In fact, Tim Berry, angel investor, business planner and entrepreneur, stands behind the idea.
According to him, a  business plan created with Pinterest is more accessible than a slide deck and is helpful in steering your business in the right direction. This method doesn't describe your business; it focuses on the output of the plan.
As Tim Berry points out, "a business plan is worthwhile because of the decisions that result from it. If the Pinterest plan helps you organize a team and set the main points so you can move forward logically, why not?" I think that sums it up exactly.
Use Live Plan For Easy To Read Business Plans
Like the other suggested ideas, Live Plan tries to combine the serious nature of business plans with easy to read formats. It offers everything needed to keep your financials, business pitch and plan in check with an admin dashboard and support for team collaboration.

LivePlan Explainer from Palo Alto Software, Inc on Vimeo.
Live Plan makes it easy for you to forecast and prioritize the main financial elements of your business strategy like value propositions, key partnerships, cost structure and so on. This service is perfect for pitching a concise business plan investors and banks can instantly understand.
In this day and age, packaging and presenting your business plan effectively is becoming increasingly important if you want to stand out. Have you created a traditional business plan in the past? Which alternative would you use?