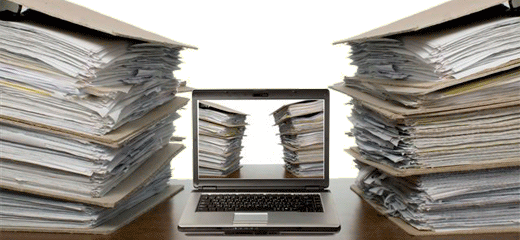 In today's modern world, technology is  constantly on the rise and almost everything is being digitized. Take paper, for example. If you think about it, just a decade ago we were still using it to store information relevant to our everyday work. We were writing down everything from notes and phone numbers to memos and contracts — you name it.
The digital evolution is great at changing the way we now use these documents. It's as simple as sending an email, downloading files and saving a phone number on your smartphone. The lack of paper mountains at our workstations definitely implies that productivity has increased and our work life is much more streamlined.
However, if you think that paper is completely gone, think again. Some workplaces and individuals are still resistant. There are different areas that heavily rely on paper documents such as legal departments, HR, administration, as they still print out contracts, permits, and receipts. We're still on a bumpy road to a completely paperless existence, and this is a good thing.
There will always be pros and cons for using paper. So today we're taking a look at a few concrete ways the paperless goal is changing our lives in hopes that this can help you answer the question of why you should or shouldn't go fully paperless.