Leaders in PDF Conversion Technology

Join the hundreds of thousands of people in over 135 countries worldwide who have used our award-winning PDF conversion technology to increase productivity. Recover and reuse PDFs in Word, Analyze PDF data in Excel, and Create PDFs from any printable Windows application with our advanced PDF conversion technology.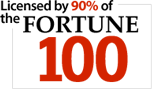 Our Products
Desktop Products
Able2Extract 9 is our flagship desktop technology. As a cross-platform PDF solution, Able2Extract gives you both PDF conversion and PDF creation capabilities on Windows, Mac and Linux. Convert PDF documents to over 10 editable formats, including formatted Excel spreadsheets. Able2Extract lets you create highly secured PDF files with advanced encryption levels and security features. Millions of users have turned to Able2Extract for their conversion needs over the last decade.
Server Products
Use Absolute PDF Server to process, create and convert thousands of PDF documents every day, using our robust platform that is designed for use in a professional business setting. Our clients have deployed our server technology throughout their organizations in order to help manage their daily PDF document needs. Absolute not only converts PDFs, but creates and edits them as well.
Developer Products
Our proprietary PDF technology is the developer's choice for integrating PDF into an organization's document workflow. Use our well-documented PDF SDK, DLL and COM's to integrate our PDF technology into your organization's IT infrastructure. Some of the world's largest corporations have deployed our PDF Creator SDK, PDF file viewer control and PDF converter COM/DLLs, which include PDF-to-Excel, PDF-to-Word, PDF-to-HTML and PDF-to-Text options.
Our Developer Customers

Our Technology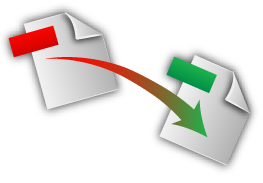 Convert PDF to Excel (.xls) and retain row and column structure for easy analysis. Our flexible, conversion technology gives you maximum control over the entire process. Choose the solution that best fits your needs:
Developer: Benefit from a complete developer toolset. With our PDF-to-Excel SDK, developers get sophisticated conversion DLL methods, Able2Extract COM API and our proprietary PDF viewer control.
Server: Our Absolute PDF Server is the enterprise choice. IT managers can assume centralized control over high volume server-side PDF to Excel conversions within existing data infrastructures.
Desktop: Able2Extract's desktop features allow users at all levels to work one-on-one with complex tabular data. Tailor your PDF to Excel conversions according to your personal specifications. Adjust rows, columns and more!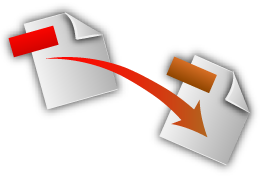 Access PowerPoint (.ppt) presentations locked in PDF format with our PDF to PowerPoint conversion technology. Converting PDF to PPT will enable you to recover slides and material that was previously inaccessible.
Moreover, our conversion tools can cater to any PowerPoint need you may have:
Reuse individual slides locked in PDF presentation files
Make last minute revisions for keynote speeches
Quickly review, edit, and collaborate around presentations
Instantly extract visually rich PowerPoint graphs, charts and images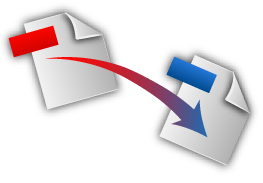 Convert PDF to Word (.doc) and retain the images, formatting, and text of the original PDF. Our product line offers advanced PDF conversion solutions for organizations, developers and individual users alike.
For enterprises, Absolute PDF Server can easily manage and schedule a high volume of conversions for native or scanned (image) PDFs to Word, simplifying the conversion process for IT managers.
Developers can add PDF to Word conversion to existing applications. The PDF-to-Word SDK uses our latest conversion algorithms to convert PDF to RTF Simple (unformatted text), RTF Standard (formatted text) and RTF Frame (formatted text using frames).
Single licensed users can get customized PDF to Word conversions on the desktop level too. Convert lines, pages, or paragraphs. It's up to you!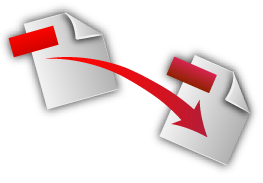 Unlock CAD-generated vector and text objects from PDF files with our PDF to DWG and PDF to DXF converter options. Recover CAD drawings from native PDF files into readable file formats.
From architects and engineers to manufacturers and designers, industry professionals can use our PDF to AutoCAD conversion technology to:
Unlock vector graphics and text locked in PDF format
Edit and manipulate technical drawings in CAD programs supporting .DWG and .DXF
Access text patterns, polylines and other CAD elements stored within AutoCAD file layers
Work with diverse and disparate CAD workflows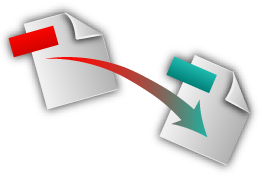 Our PDF to Publisher conversion technology lets you reclaim Publisher content trapped in PDFs. The powerful Microsoft Office Publisher is a popular and inexpensive program for generating professional looking publications.
Convert PDF to Publisher to access those hard-to-use PDF files in Microsoft Publisher. Once converted, your material can be edited, reviewed and manipulated using the many advanced features which MS Publisher puts at your disposal.
Whether you're a small business, part of a marketing team or in charge of organizing an event, our PDF to PUB conversion technology will get you started on generating the publications that get you noticed!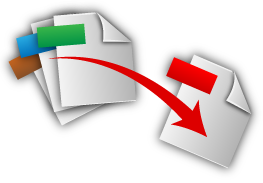 Capture and save text, data, and graphics in the PDF format. Our PDF technology allows you to create professional PDF documents your colleagues can trust.
Able2Extract's complete set of features allow you to:
Secure PDF content with passwords and file permissions
Retain hyperlinks, bookmarks, and comments from MS Office documents
Keep your content's layout and formatting in tact
Customize the viewing behavior for PDF content intended for online viewing
Properly document your file by editing the PDF's file information
What People Are Saying About Our Tools
I used the program couple of times to convert some small documents. All I can say that I had no problem converting those PDF documents into Word files. I was really satisfied of the quality of the conversion.
Tomas Dabasinskas, Windows Expert-Consumer MVP
I just found this program called Able2Extract that turns PDFs into Excel and saved me HOURS. Awesome.#technology
@bernardshuford, Bernard Shuford
Able2Extract has been included within our arsenal of technology tools and it has proven to not only increase our efficiency in conducting an audit, but it has also enabled us to achieve certain audit requirements that would have otherwise been impractical to satisfy.

Able2Extract enables our people to take data from a format that does not allow manipulation (i.e., text or pdf) and convert it to Excel allowing us to analyze and perform audit tests. We have found that the conversion process is completed quickly and data integrity is maintained consistently.To put it simply, Able2Extract is a practical and easy to use tool. It will be your go-to tool of choice for data conversion.
Jason Shultz, Senior Assurance Manager, HoganTaylor LLP