When searching the web on a daily basis, you naturally expect to waste more than a few minutes. You'll spend time going to Google, finding the site, and then clicking on the site's link to search the site itself.
Well, here's a tip that can speed things up: customize and change your address bar search engine.
Doing so will allow you to skip Google and the homepages. Combine it with a keyword shortcut and you can start searching a website instantly from your address bar. This is perfect if you need to go through specific databases, reference sites or tutorial resources on a regular basis.
So were doing it the hard way all this time? If so, here's a look at how to customize 4 of the most popular browsers and their search engines.
Adding A Search Engine In Firefox
1) In Firefox, click on the dropdown arrow in the search engine box.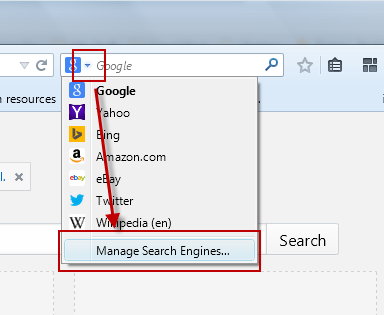 2) Go to Manage Search Engines…
3) To add other search engines, click on the Get more search engines… link in the dialog and you'll be directed to Mozilla's search add-ons page. 
4) Select and install the search add-on provider of your choice.
5) Once installed, select a search provider and  click on Edit Keyword.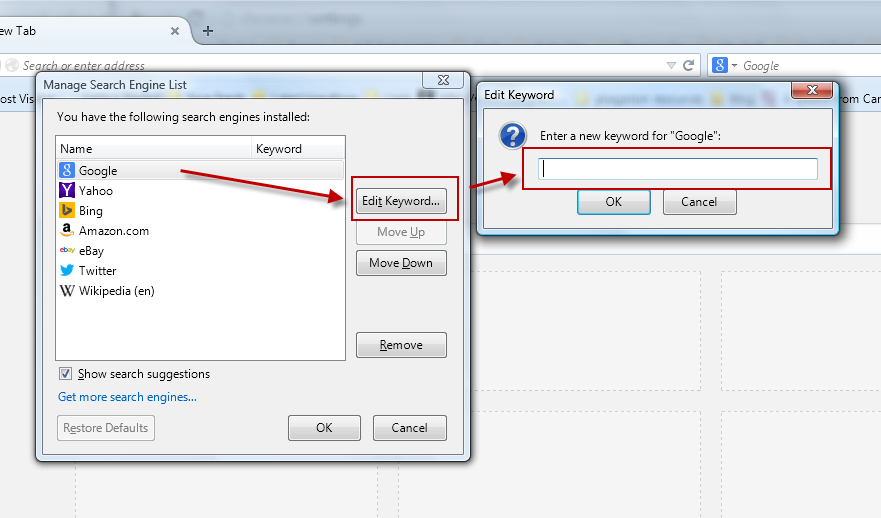 Customizing a search engine's keyword will make searching through the address bar faster. So change the keyword to something quick and easy to remember, like using a "w" for Wikipedia, for instance.
5) Click on OK.
6) Repeat these steps for every search provider you want.
7) When you're done, click on OK in the main dialogue.
Using a keyword shortcut to call up a search engine can be faster than using the standard toolbar search box. You won't have to keep clicking to reset the specific search engine first:

Adding A Search Engine In Opera
In Opera, the process is basically the same, but you can also manually add websites. To add extra sites or search engines to your list with Opera:
1) Go to the Opera tab (upper left hand corner)> Settings> Manage Search Engines.
2) Click on Add new search.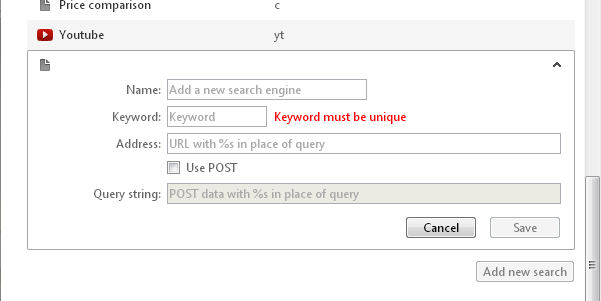 3) Fill in the name and keywords of the site you'd like to use.
4) For the Address field, you can get the required URL by going to the site you'd like to add and performing a test search.  Use a search term you can easily identify.

5) Delete your search term—in this case "TEST," and replace it with "%s" as specified to get:
www.investintech.com/resources/blog/?s=%s
6) Paste this in the URL field, set your keyword, and click on Save.  (You can decide if you'd like to search for pages using the POST method, but we skipped that step for this tutorial).
The result:

Adding A Search Engine In Chrome
In Google Chrome, you can change up your keywords and search engines easily. Here's how:
1) Go into Chrome's Menu (upper right hand corner)> Settings> Manage search engines.
2) To edit existing search engines, click on the keyword and edit it to what you want.
3) Click on Done  (this will close the entire dialogue box).
To add new sites:
1) Scroll down to the end of the list in the dialogue box.
2) Fill in the fields using the same URL method mentioned for Opera above.

Great bonus tip: if you use Google Drive, you can create a custom search for it, too. Use the URL:  https://drive.google.com/#search/%s
Note that when you use the search for Google Drive, you need to be signed into the account for the drive you wish to search and be logged into it as the default user.
Adding A Search Engine In Internet Explorer
Internet Explorer, like Firefox, offers the services of search providers as an add-on. You can pick from a number of search providers and add them to your address bar. Follow these steps:
1) Go to the drop down arrow in the IE address bar.
2) Click on Add and you'll be directed to the Internet Explorer Gallery.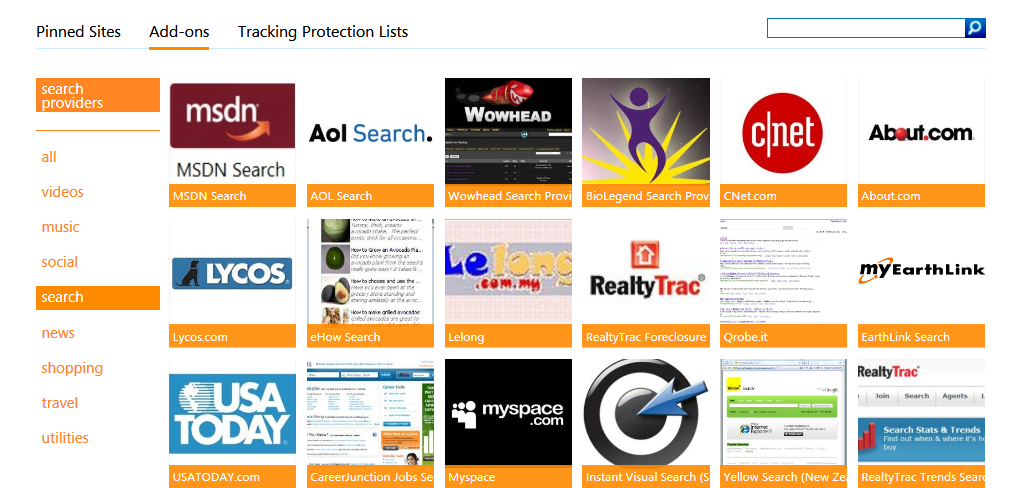 3) Install the search provider you want by clicking on Add to Internet Explorer and confirming the installation.
4) To access your search provider, type up a keyword in the address bar.

5) Click on the drop down arrow and select the site's favicon.
If you can't find a site or search provider you want in the gallery, you can add your own with EnhanceIE. This is a handy tool that allows you to add a custom search provider to IE 7 and later.
Just follow the directions in the form. Once you have all fields filled out, click on Install, which is the quickest and simplest method. You can then access your new search engine in the same manner as above.