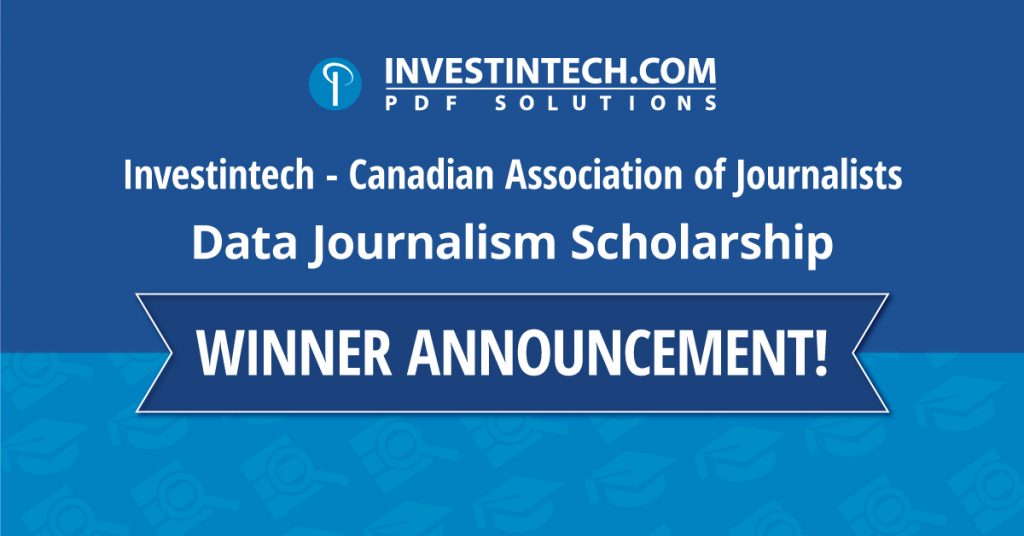 Since the Investintech – CAJ Journalism Scholarship first launched in November, we've been on the lookout for data journalism submissions with the potential to drive the next generation of journalists.
And after nearly six months of waiting, we were finally able to sit down with the submissions and the Selection Jury to start picking out a winner. Thanks to their time and expertise in evaluating the entries, they were able to select a strong candidate for the scholarship.
Today, we're excited to announce the first ever winner of the Investintech – CAJ Journalism Scholarship!:
Nora Legrand
Congratulations to Nora for her submission story covering the cultural and heritage issues surrounding the conversions of historical churches in Quebec City, Quebec. She is a Master's degree student at Laval University studying under the International Journalism program.
Nora is the official recipient of the $1000 CAD cash prize towards the payment of her tuition, and the free 1-year CAJ membership.
A big thank you goes out to the Canadian Association of Journalists (CAJ) for their support and collaboration on this scholarship. We'd also like to acknowledge the Selection Jury members and thank them for lending their time and experience to evaluate all the eligible submissions we received.
Lastly, we'd like to show our appreciation for every student who entered the scholarship contest and their academic efforts towards a data journalism career. Eligible students who submitted their entries and yet did not win are more than welcome to reapply for the scholarship next year.
Please check back in with the main scholarship page for the 2020-2021 open call for submissions.