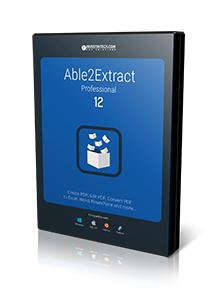 It's that time of the year again!  And we're happy to announce that we just launched the latest version of our flagship software,  Able2Extract Professional 12!  
With every new release Able2Extract, we made sure it was catered to its users– organizations, professionals, and individuals who deal with a ton of PDFs. And this year is no different.
We listened closely to your feedback and requests  and we're delivering a performance-driven PDF solution with one goal in mind–to change the way you handle PDFs for good so you get more done in less time.
Able2Extract Pro 12 brings many new and exciting features to the table that will take your PDF productivity to the next level. Take a look what you can do with the latest version.
Fill In PDF Forms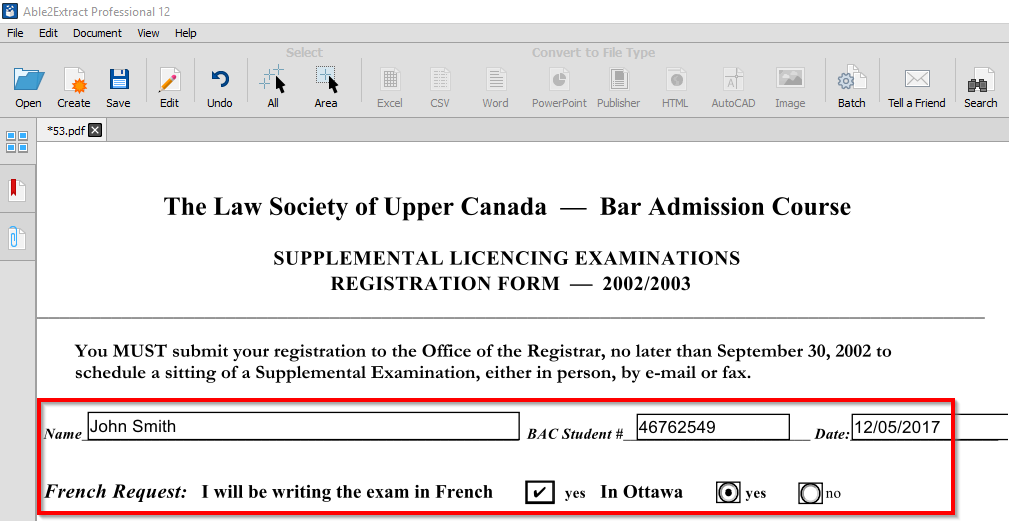 This is one of the key new features  that can help you drastically cut down on the time and money spent to fill PDF forms. Long gone are the days when you needed to download a PDF form, fill it by hand, scan the document, and then send it back.
With Able2Extract Pro 12 you are just clicks away from filling interactive PDF forms on the spot and saving your effort for more tedious tasks.
Edit and Create Fillable PDF Forms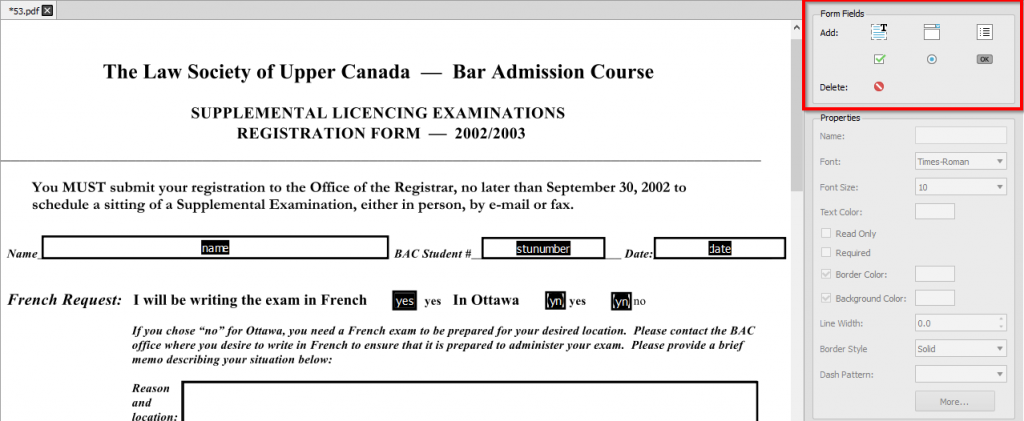 Besides being able to fill PDF forms, you can also create your own and even personalize existing ones. Combo boxes, radio buttons, text fields, and more, are right at your fingertips to help you get valuable PDF form data collected.
With the option to edit PDF forms you can get beyond what regular users can do with PDF forms. For example, you can keep the layout of the form but insert additional options to drop-down menus, or expand the text fields to make your customer's typed-in feedback fit.
Instantly Add Bates Numbering To PDF Pages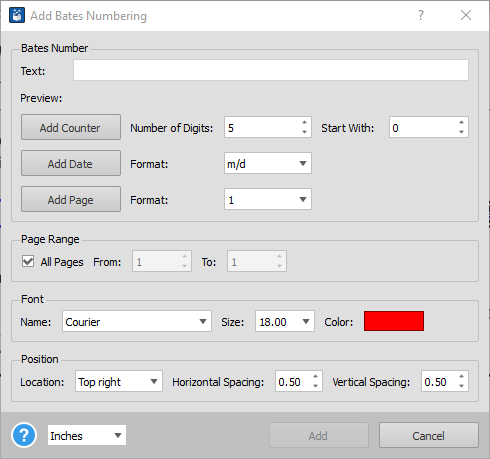 With user-defined Bates numbering sequences you can index large legal, medical, and business  PDFs for referencing, identifying, and retrieving information more easily.
Able2Extract Professional 12 lets you specify numerous Bates Numbering properties such as Counter, Position, Page Range, Custom Text, and more.
Add Blank Pages To PDF Files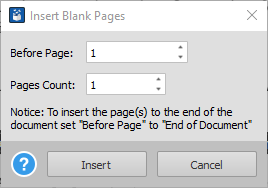 When in need of additional pages in your PDF, Able2Extract can provide you with an easy solution. Insert a blank page and add content on the spot. Add text, images, shapes, and form fields directly on the page.
Batch Convert More PDFs In Even Less Time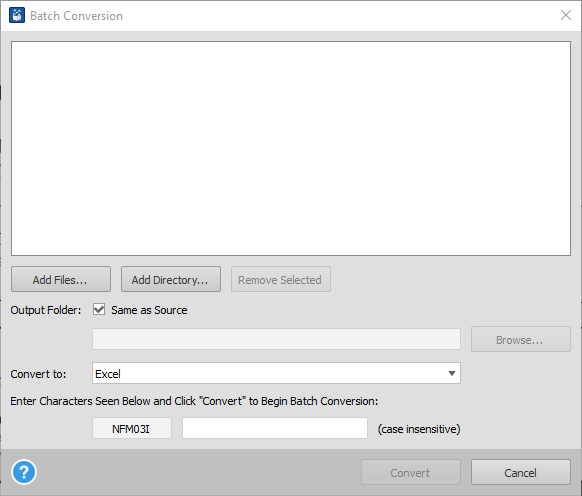 PDF batch conversion is aimed at speed and efficiency. With Able2Extract Pro 12 the process of converting multiple PDFs at once is streamlined even more.
Upload whole directories/folders and set the Output folder the same as your Source folder in seconds. Even if your folder contains other file formats, Able2Extract will automatically scan for PDFs and convert them.
Convert PDF Tables More Accurately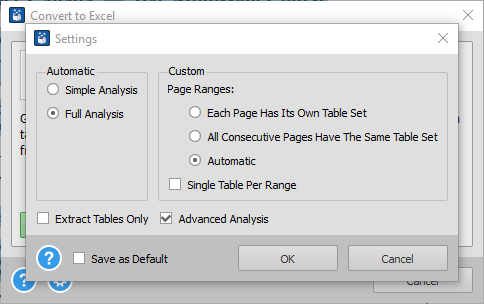 Able2Extract's signature feature has always been its PDF to Excel conversion. With these newest improvements you'll  also get advanced table analysis and support for named table structures in order to accurately extract data from even the most complex PDF tables.
Edit PDF Paragraphs And Speed Up PDF Collaboration  
Able2Extract Pro 12 is able to detect multiline text objects which you can edit as whole paragraphs and format them with alignment and spacing.
Save And Reuse Customized Watermarks Across Different PDFs
Custom-made watermarks can be saved as a reusable template for consistency across PDF documents and content you need to brand or secure.  Adjust horizontal and vertical spacing to get pinpoint precision when placing it onto the page.
Convert Copied Text To RTF, TXT and CSV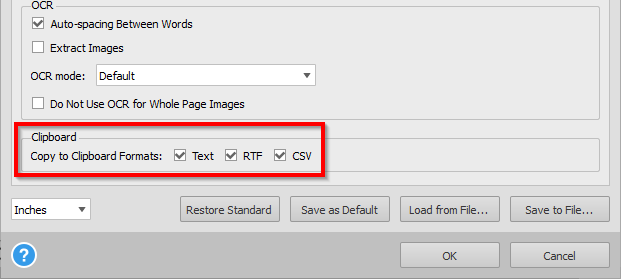 When copying text to the Clipboard, this latest version now lets you work with RTF, TXT and CSV output formats that can be used within databases applications for analysis.
Right down to the simplest of data extractions, Able2Extract Professional 12 gives you control over the conversion.
Access Able2Extract Professional 12 From the Windows Store
If you're a Windows user, we've got some more good news for you. Able2Extract is integrated into the Windows Store which means that organisations can make purchases based on an organization identity and individuals can reclaim and reuse licenses, to name just a couple of benefits.
More Options For Able2Extract Professional Users
Being the very first cross-platform tool for dealing with PDFs, Able2Extract has stayed true to its legacy. You can use all of  the above features on  all Windows, Mac, and Linux platforms. 
Our premium customer support subscription package, the Software Advantage Plan, is a perfect topper to this release.  Join now to get VIP treatment that lets you get the most out of using Able2Extract Professional 12.  
To find out more about all the features and innovations Able2Extract Pro 12 brings to the table, check out our YouTube video demo:
If you would like to connect with us and stay ahead of all the news related to Able2Extract,  follow our social media profiles on Facebook, Twitter, Google+, LinkedIn, and Pinterest.
Finally, we invite you to visit our website to get familiar with the pricing plans available. We always welcome and encourage customer feedback, so feel free to ask us a question or give a suggestion via email or phone.
Download Able2Extract Pro 12 for free and give it a 7-day tryout. You'll eventually realize that a single $149.95 lifetime license will save you a lot of priceless resources in the long run!