Thanksgiving is coming up fast and you probably have a long to-do list to get your dinner menu just right. In addition, you probably also have to oversee other important things like the guest list,  seating chart,  table setting, and making sure that your guests are well accommodated, among other things. It's no wonder that holidays are always the most stressful.
However, this holiday in particular is all about slowing things down and taking the time to appreciate the people and things around you.  And no Thanksgiving is complete without being able to share it with family and friends.
Social networks and online tools have made it easy to instantly post photos online and make updates statuses on the spot. But everyone does that. A quick post here and there won't do your precious memories—and all the hard work and preparation, justice at all.
To help put some life into your Thanksgiving posts and shares, here are four simple ideas that can make your Thanksgiving memories stand out forever.
Create A Thanksgiving PDF Album
Although the first place you'll post your pictures up is on Facebook, consider creating a PDF album. It will offer you a lot more options, and with Sonic PDF Creator you can easily customize it with all of your digitized photos and mementos.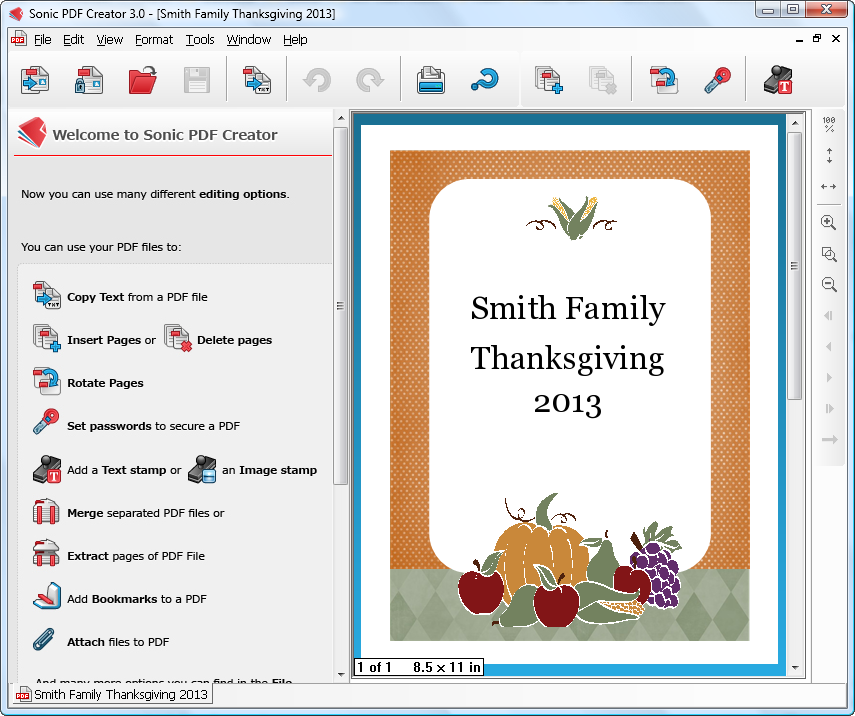 For instance, on top of converting your images to PDF, you can merge other pages to it with text that has been put into PDF format. This means you can add a list of what family members were grateful for, extra pages of family quotes or scanned files of the Thanksgiving dinner speech. You even attach files like digitized recipes you used for the dinner. Polish it off afterwards with things like bookmarks and customized headers.  If you collaborate with other members, you can get a scrapbook album full of great Thanksgiving memories.
Generate A GIF Movie Of Your Snapshots
We covered GIF tools last time on our blog and as you saw, GIFs can be a fun way of getting all your photos and video together.  Well, a new trend spotted on popular social network, Reddit, is all about getting full length movies into GIFs.  Why not use that same creative approach and generate a mini GIF movie of your Thanksgiving celebration?
Take play-by-play family snapshots throughout the evening and after selecting the most memorable, upload them to a GIF generator. Then customize and create your GIF to showcase them in one long sequence.  Depending on the images you have, you can come up with some awesome GIFs capturing the entire evening in less than a minute!
Use A Twitter Account & Hashtag
As much as everyone loves getting together for Thanksgiving, it might not always be possible.  But you can still share the holiday with absentee family members on Twitter, the perfect tool for keeping them updated.  For this, consider creating a dedicated account. With a long string of short updates, you'll have an accurate time capsule of what happened specifically during your Thanksgiving event.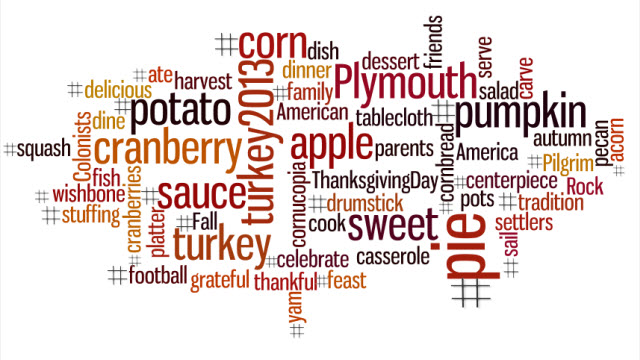 Furthermore, you'll want to use a hashtag. This will allow your family members to zero in on the stream and easily start up a twitter chat. However, be sure to use hashtags that are short and unique like your family's last name. If not, your stream could get lost among other Thanksgiving tweets.  And don't forget to be visual! Tweeting back and forth with snapshots and videos will add a personal, warm touch to your stream.
Get Creative With Thanksgiving Videos
Sometimes all you ever want to do during a holiday get together is film the special moments in a meaningful way. Even though you can always find some handy tips on shooting the perfect Vine and Instagram video, take the editing process up a notch before you post and share.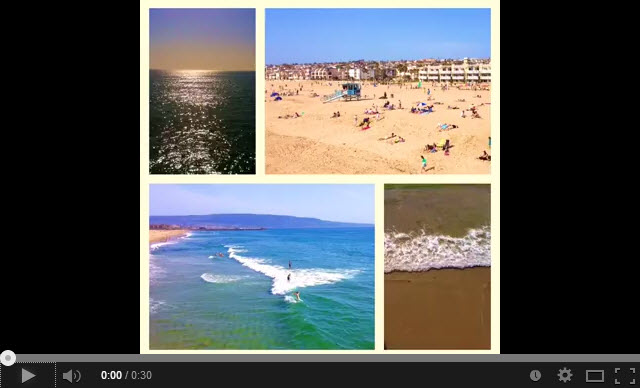 Instead of using standard filters, try mobile apps that can do something fun with your recordings. Try apps like PicPlayPost, which creates a video collage out of your movie clips (see demo example above), or Timelapseit that lets you create a time lapse video out of your movie.  If you film things like the dinner prepping process, the turkey carving ceremony, or family members having fun, these apps can turn them into quick shareable videos for the entire family to enjoy.
The best part of these tips is that you can use these ideas for any holiday occasion. So get creative and make the most out of your Thanksgiving posts.  Try these out and send in your posts to let us know how they turned out!