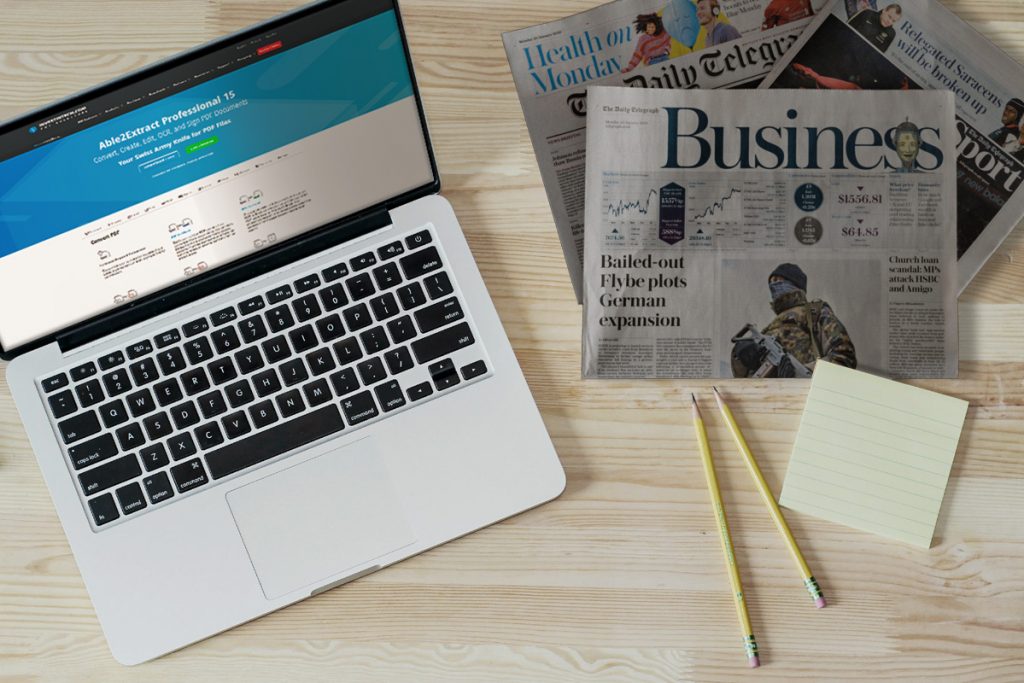 Investintech.com has partnered with a number of journalism oriented organizations and schools to help data journalists work with the PDF data they need with Able2Extract Professional.
As government agencies and organizations continue to send requested data to journalists in the PDF format, it becomes necessary and increasingly difficult to properly pull and analyze the information needed to report, publish, and present facts with integrity and based on evidence.
This is where we aim to help.
We've worked with journalism programs offered by Humber College, Munk School of Global Affairs and Public Policy, and University of King's College, and have established the Investintech – CAJ Journalism Scholarship with The Canadian Association of Journalists.
Now, we're proud and honored to announce our latest partnership with DataJournalism.com.
What Is DataJournalism.com?
Datajournalism.com is the online platform for the European Journalism Centre (EJC). The organization is aimed at supporting journalists in Europe and globally, focusing on helping both the individual journalist and organization with:
Connecting press freedom initiatives from around the globe
Developing and testing funding models for journalism activities
Fostering leadership and diversity
Supporting underfunded storytelling and underreported topics
Training and connecting with experts on building digital and data skills
With DataJouralism.com, the EJC offers a hub for journalists to find support, connect with other journalists, and further develop their craft as a journalist. In fact, they author one of the most authoritative data journalism guides in the space – The Data Journalism handbook.
The resources DataJournalism.com offer are created and provided by journalist experts, working in collaboration to offer tutorials, long articles, podcasts, and training courses to its members.
Journalists Can Now Easily Convert PDF to Excel with Able2Extract Professional
Now we're partnering up as one of those collaborators to help journalist members on DataJournalism.com access locked-down data in PDF documents – both native and scanned.
Able2Extract Professional has proven to be a useful tool for investigative journalism and data analysis. The software comes with an advanced toolbox that will help journalists to:
Custom convert PDF to Excel for precise data extraction into formatted spreadsheets
Convert PDF to CSV and other delimited text formats
Convert scanned PDFs using OCR with support for different languages
Customize the UI working environment with Light and Dark themes
Batch convert data from PDF to MS Excel, Word, and other formats
Journalists who are registered with DataJournalism.com can now access a specially discounted full version of Able2Extract Professional for 25% off!
So if you're a data journalist looking for tools, tips, and learning resources in one spot, visit DataJournalism.com and connect with like minded journalists today.