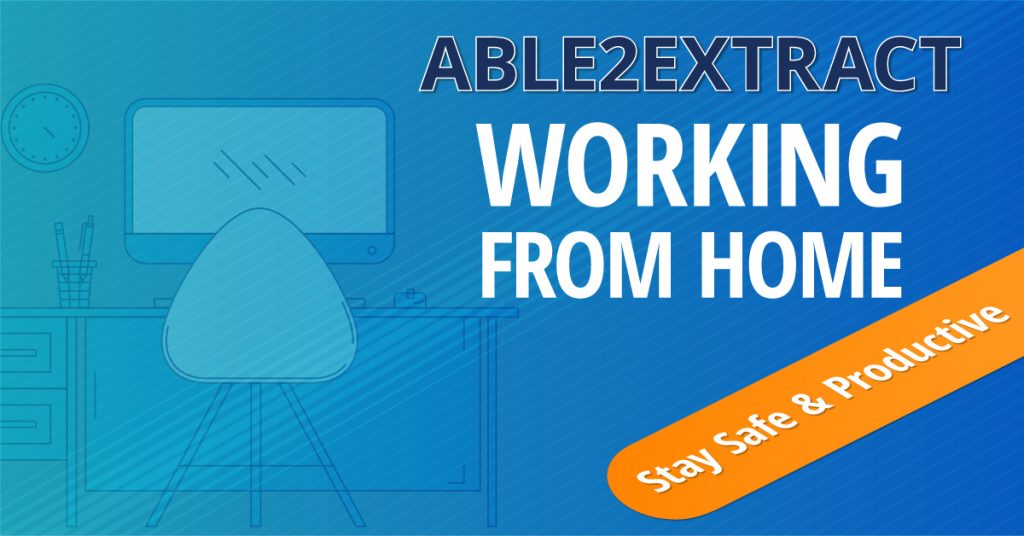 With COVID-19 self isolation, workers have been adjusting to a new daily routine. Major businesses, and small brick-and-mortar private businesses, have had to quickly adapt and prepare for shifting document workflows online, bracing themselves for higher volumes in online transactions over in-person interactions. Right now, technology is crucial to keeping customers connected to stores and services.
Indeed, businesses and professionals have to keep moving forward by figuring out how to make that transition work. To that end, digital tools are doing the heavy lifting, and this has been the new normal for a couple of months.
As early as the first two weeks of March, Google search terms related to working from home such as: "remote working," "work from home," "best webcam," "best computer monitor," and "best docking station," have shot up, a clear indication that workers are looking for tips, tools or both to set themselves up.
As companies try to bridge the gaps in workflows, cloud and online tools are further solidifying themselves as staples in the remote working space. For instance, Zoom is a growing favorite conferencing tool to keep virtual company meetings going. Google Docs continues to be a front runner to help teams collaborate on documents. And Basecamp is a popular tool of choice for keeping teams connected and updated.
Teams, businesses and document workflows aren't stopping. Even those that involve Able2Extract Professional.
Working Remotely With Able2Extract Professional
We've been hard at work (from home, of course!) to ensure that we're streamlining the transition as much as possible for the many businesses, professionals, and individuals that heavily rely on extracting data from PDF files.
A common question we've gotten is if you can transfer the Able2Extract Professional software installed on your workstation to your own home computer. The answer is yes. If you have a license on a workstation, you can switch over to a home computer. You can install Able2Extract Professional on up to two computers. The process is easy.
You will need a few things:
Have your license PIN handy
Know the version of Able2Extract you originally purchased
The installation link for the Able2Extract version you have
We can help you locate any of the above information, if needed. So no need to worry if you're missing one or two details. Get in touch with us via email at cs@investintech.com and we can sort things out for you.
Once you have all the necessary details, simply install the version of Able2Extract Professional you have onto your home computer, and enter in the PIN accordingly.
Conclusion
Working from home can be a struggle, but there are workarounds that are making the transition seamless.
For any tech questions on how we can make your PDF workflow easier, give us a call or send in an email from Monday to Friday, 9 am to 6 pm EST. You can find all Investintech contact details on our website.