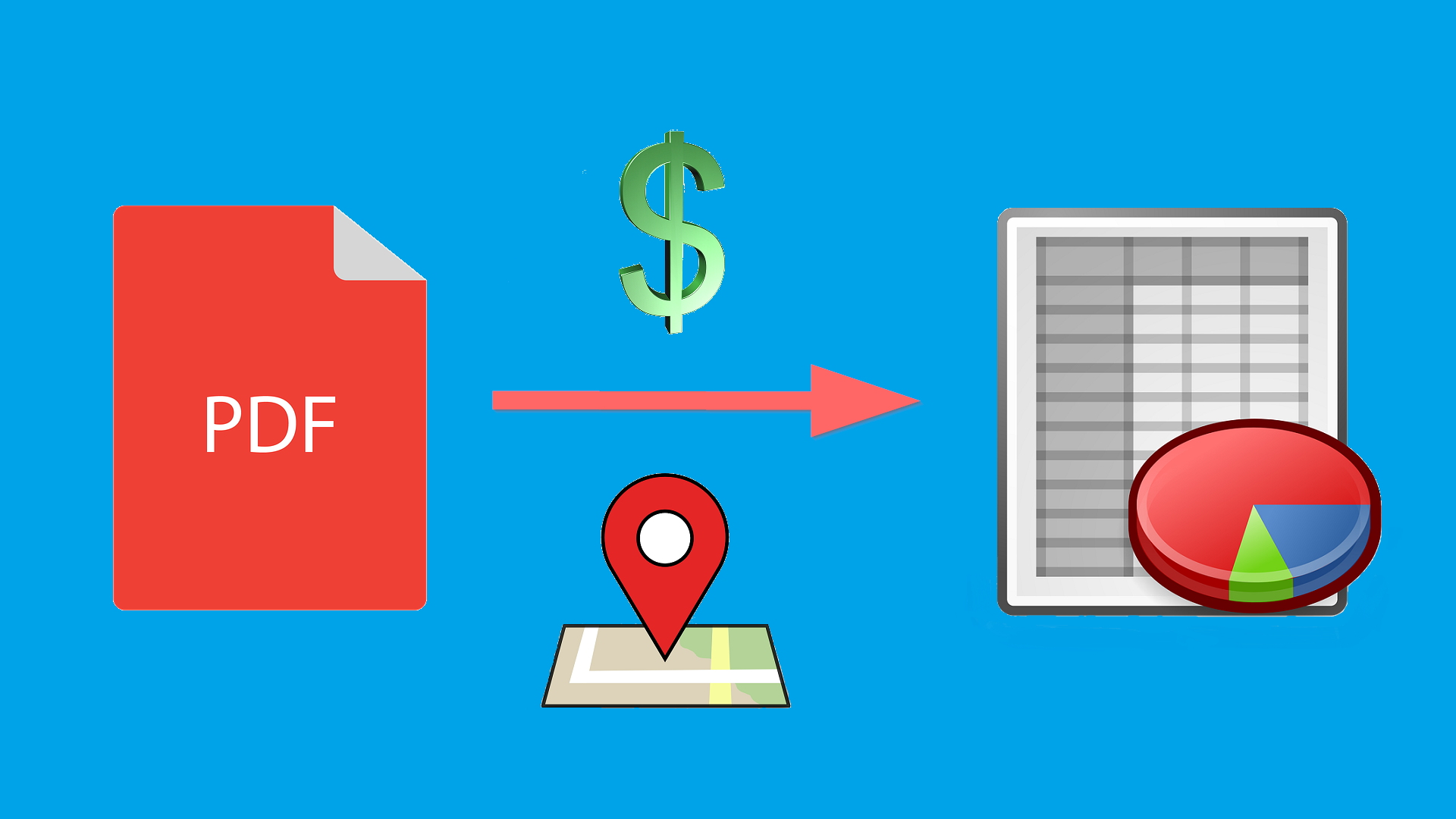 Every single person that works with PDF files has probably come across a situation where they needed to extract certain information from PDF to MS Excel. Usually, this extraction process is a walk in the park. However, when you need to extract data that share similar features, the basic PDF to Excel conversion won't cut it.
Surely, it will get the job done but still, you will need to manually go through numerous sheets to find the data important to you. And you'll loop back at the beginning wasting precious time while combing through the pile of numbers.
That's why we decided to introduce you to a timesaving hack that will allow you to stay on top of things while dealing with such tasks. Able2Extract goes beyond the capabilities of a regular PDF tool and enables you to extract only the relevant data fields from a PDF document.
This can be quite helpful if you need to work with fields that share some similarities and get a better understanding of the data inside it. For example, you can filter out similar types of information such as people living in the same state or city, people born in the same year or people who donated more than a specific amount of money.
Step by Step Extraction
For our example, we will show you how to sift out the contributors that donated more than $1000 in political contributions from the PDF file below. How do we zero in and convert only those specific contribution values?
We are going to use the Able2Extract Tables feature to extract only the relevant data, in this case, the ones that donated over one thousand dollars.
Step 1
First, we need to open the PDF file in Able2Extract Pro 11 and select the relevant part of the PDF table that contains the necessary information.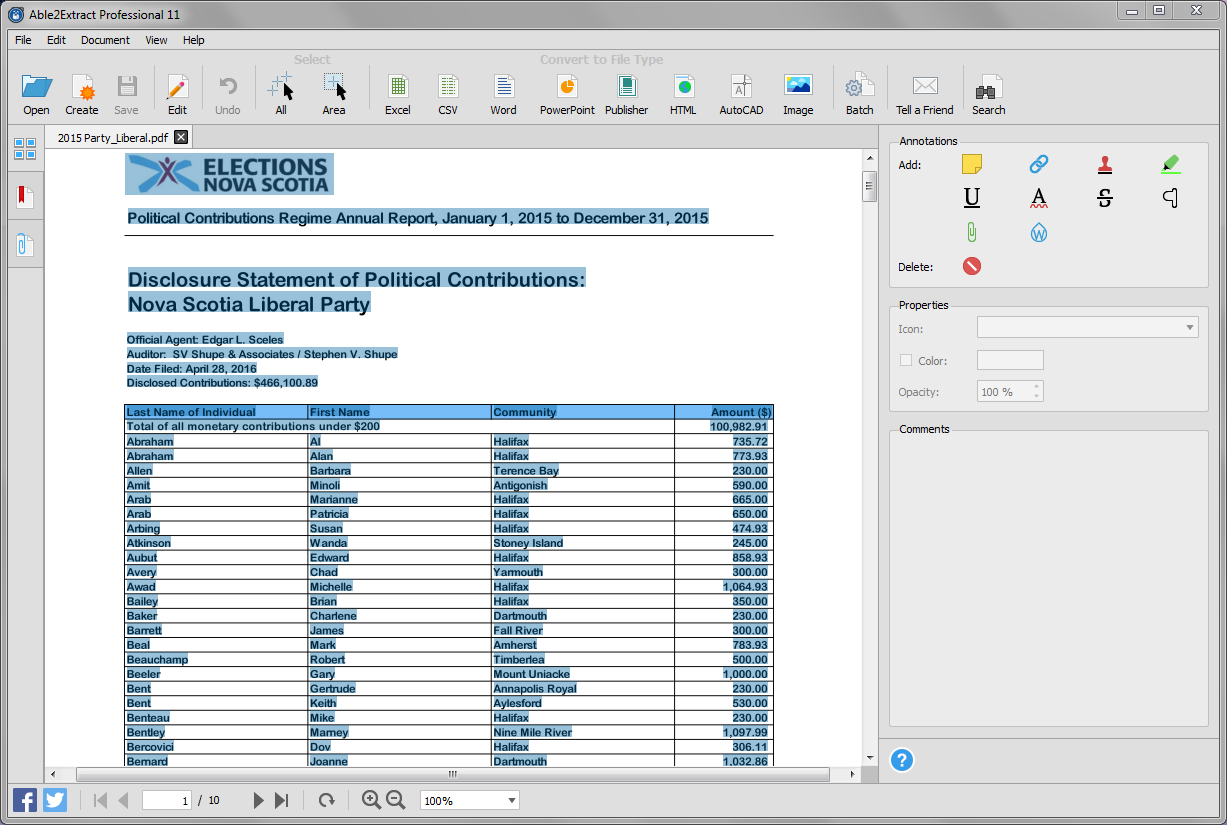 Step 2
After the relevant area is selected we need to opt for the custom Excel conversion as seen below.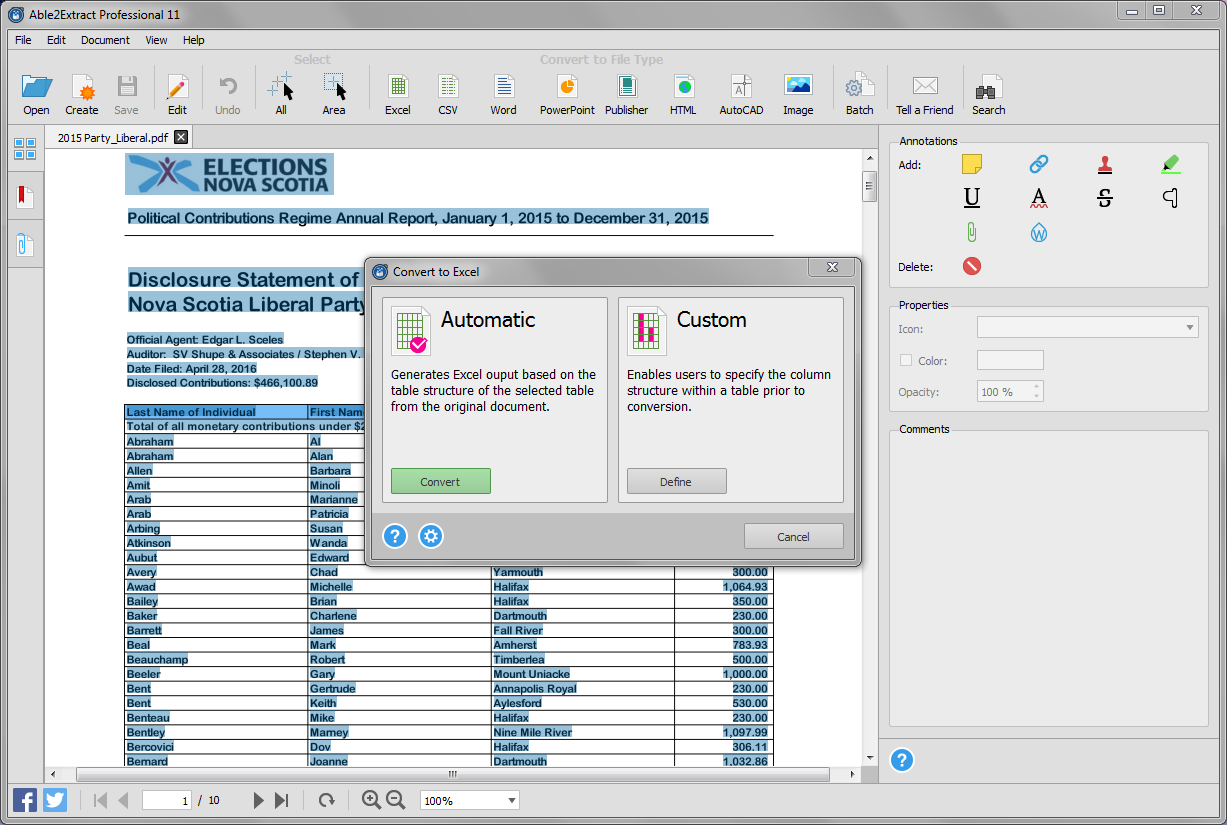 Step 3
Now, the main trick is to use the Add Tables feature from the custom Excel side panel and draw the squares around each of the significant contributors.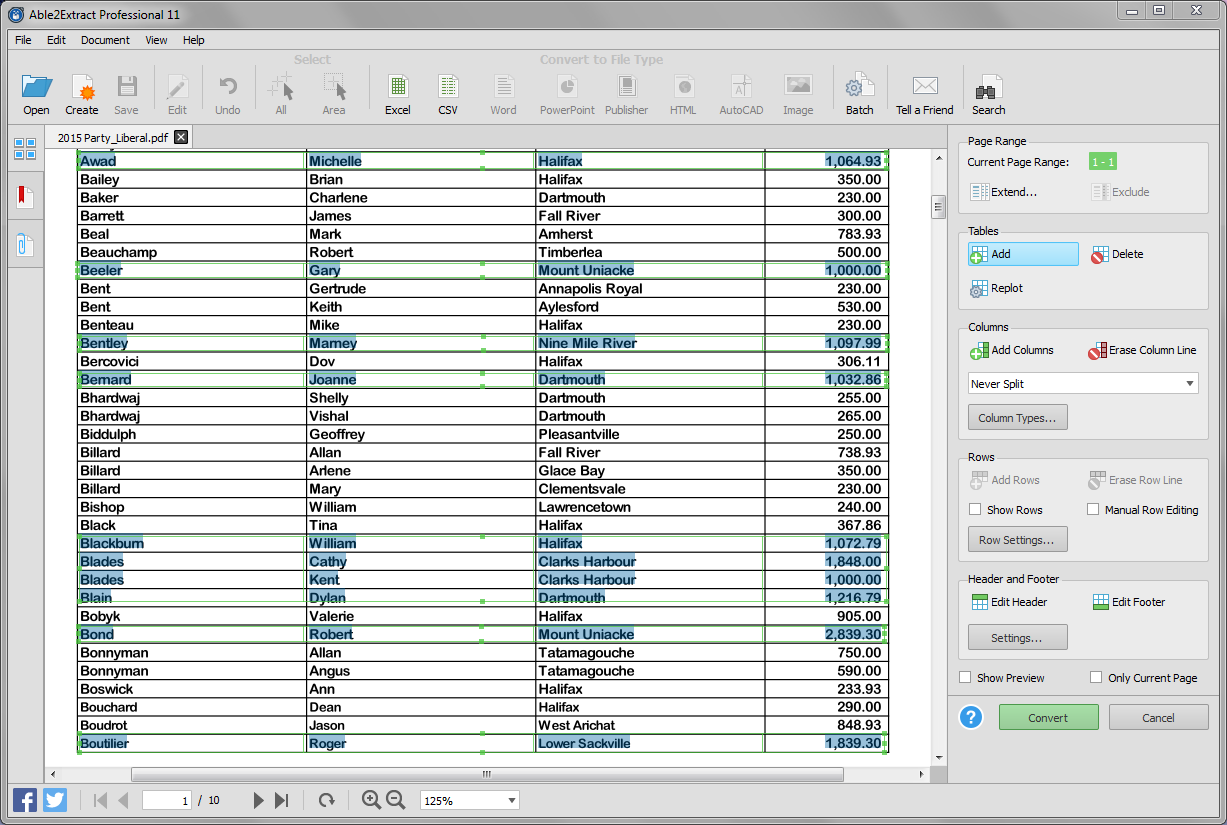 After that, we just need to finish the conversion process by clicking on the green Convert button.
The result

Simple as that, we've managed to filter out only the relevant people. This is just one of the neat tricks that Able2Extract has up its sleeves.
You can download a free trial and save yourself a headache the next time you need to sift through a PDF table that has a specific category you need to analyze.
If you've found this post useful make sure to follow us on Twitter, Google+ and Facebook to get new and cool tech tips every Monday.