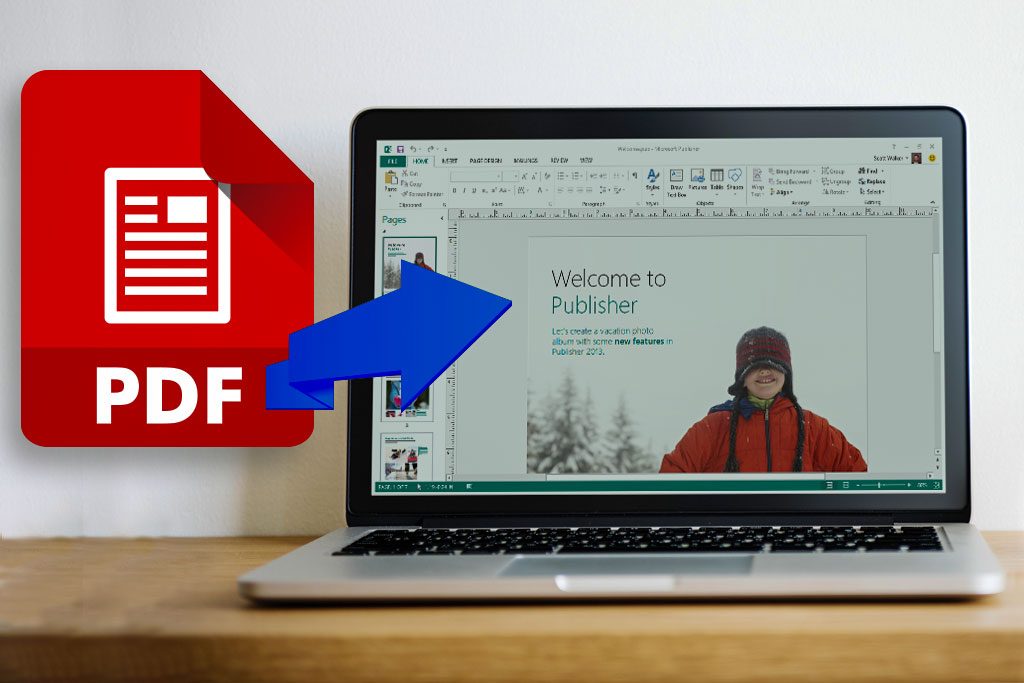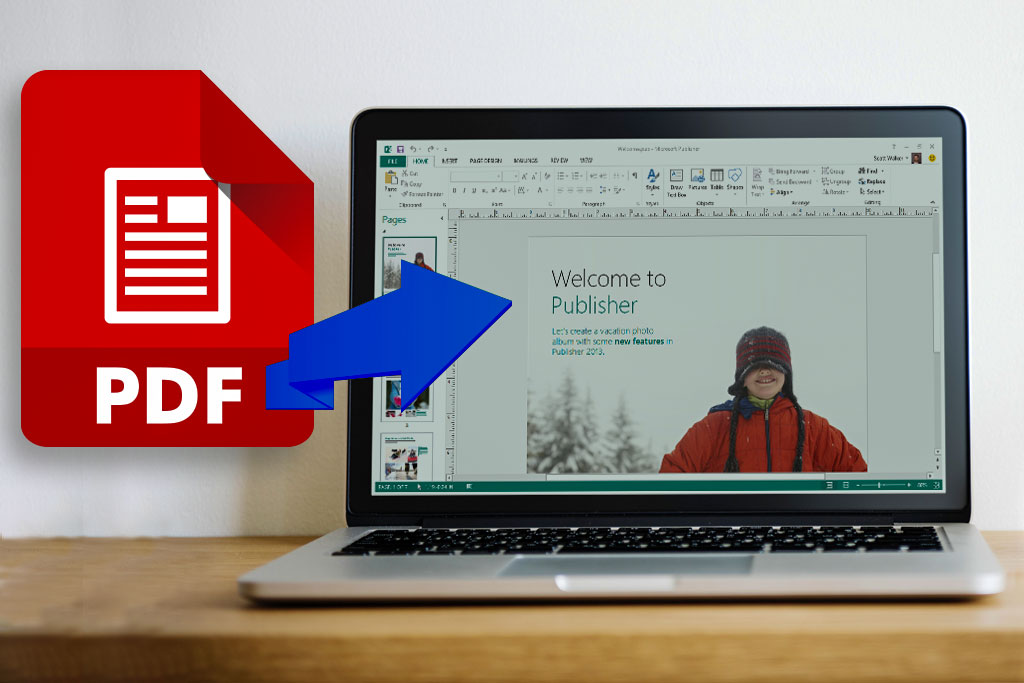 When working with business cards, brochures, calendars, newsletters or other similar documents, the simplest tool to use is Microsoft Publisher. Publisher is a desktop publishing program that is included with the Microsoft Office suite and includes templates for many types of business needs and can be used to create a variety of high quality publications.
You may be used to using MS Word to create simple fliers and brochures. But if so, then you know how limited you are when you need to edit or move graphical content around. Publisher is different from Microsoft Word because it focuses primarily on page layout and design.
With an intuitive interface, Publisher's main focus is on the small business market where firms, startups and small business entrepreneurs don't have the design skills or the money to make marketing and branding material look good.
Publisher doesn't require any previous experience in graphic design or digital publishing. Once you have your main content, tweaking material like business cards, branded labels, and full-page backgrounds becomes simple in Publisher. This is because there are three main features in MS Publisher that make manual editing easy:
Frames

— Most publications are divided into frames such as text, picture, and table frames, which can be manipulated to suit your needs. They also represent several different areas that can contain a variety of objects including tables, graphics or text boxes.

Handles

— By clicking on the frame, around the edges the small circles appear that you can click on and drag to resize your frames.

Templates

— This feature is used to help you create basic publications since it contains a set of pre-made design styles you can adjust and customize as you desire.
Being able to manipulate your content at the most basic level leaves you free to improve and polish off the more important aspects of your material.
Publisher And PDF Documents
Nowadays, many people save their source documents and material in a PDF format because it can be opened and viewed on any device or operating system. In addition to that, PDF uses less space on a computer compared to other file formats.
Although very convenient in many situations that involve document management, the PDF can cause some problems now and then. One such problem can arise if you want to edit newsletters, whitepapers or brochures that are in PDF format. Since PDF is the non-editable type this isn't an easy task. Luckily, there's a solution for this obstacle.
Convert PDF to Publisher
You can convert your existing PDF to .pub with Able2Extract PDF Converter, which is available for all three desktop platforms (Windows, Mac and Linux). All you need to do is to follow the conversion process below:
1. After you open Able2Extract Professional, click on the Open icon and select the PDF document you want to convert to Publisher.

2. Choose what you want to extract from the PDF document.
Note: By default the entire document is selected for conversion, but you can convert just a part of it by dragging and selecting the content or using the selection options from the right-side panel.

3. After the selection, select the desired format from the main toolbar, in this case, MS Publisher.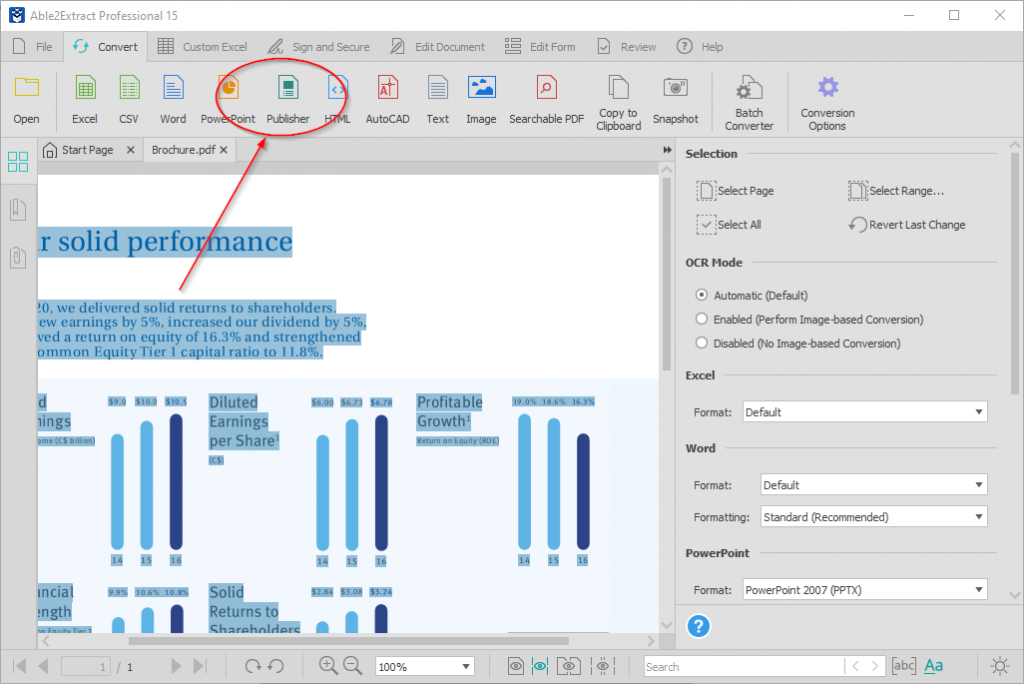 4. Before converting, you can choose the preferred formatting in the right-side panel. If you chose to select Frame per Paragraph or Frame per Token. This will give you more flexibility when editing your content by converting and grouping it into frames. Once you select your option, click Convert to convert your file.

5. The last step is to choose where you want to save your converted document and the conversion will start.
After the conversion, your new .pub content will look as close as possible to the original PDF file with its initial formatting and layout. You can then directly edit and update that material as needed.
Note that in addition to editing .pub files, Microsoft offers options to send the file via e-mail, export it as another file format or publish it online by uploading the file to the cloud. You can integrate MS Publisher into the full publication and collaboration process without missing a beat.
Are you trying to find more ways to work with PDF documents for your business? Learn more about Able2Extract Professional and what else it can do you for you.