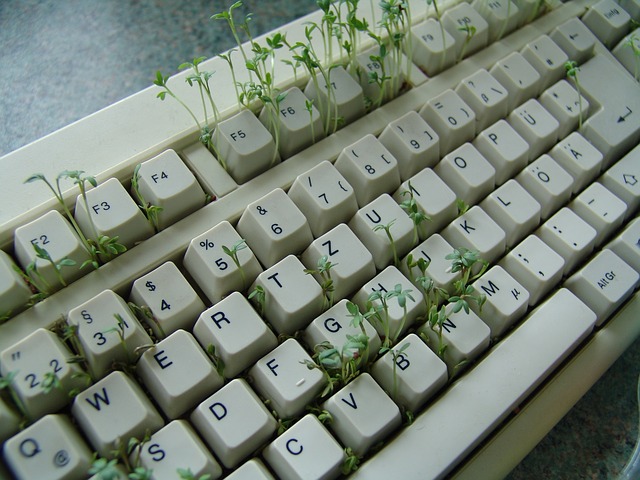 Spring has begun and it's time to get rid of your winter clothes and take out that light spring outfit. But it's also that time of year where you need to do big spring housecleaning. It's out with the old and in with the new.
But this doesn't only apply to your house. There's one other thing that needs to be cleaned and it's perhaps the more important one: your computer.
Yes, now's the perfect time for you to get that  major computer cleaning done that's been waiting all winter long. However,  this isn't always a pleasant and enjoyable task. Before you know it,  you're stuck in the process and unsure of what your next steps should be. You may become frustrated and nervous and even quit in the middle of it.
If this happens, no need to panic. We got you covered.
First thing's first. To avoid that feeling, you actually need some help. All that digital information, miscellaneous files, and random documents that you've been saving have piled up and are ready to disappear. Yes, winter was tough and your computer gained some weight, but it's time to get it back in shape and ready for summer.
With that in mind, we've prepared some important tips that can help you clean your PC and optimize it for best performance.
Digitalize All Your Paper Documents
One neat tool that you'll love for sure is Investintech's Able2Extract Pro 11. Why, you ask? It can help you prep for cleaning out and streamlining your document system as it can convert all your scanned paper PDF documents to completely editable Word files.
The tool can create PDF documents in seconds, and by digitizing your paper you'll clean your office desk and keep track of your important files. It has advanced OCR technology that converts scanned PDFs of any file size with 100% accuracy.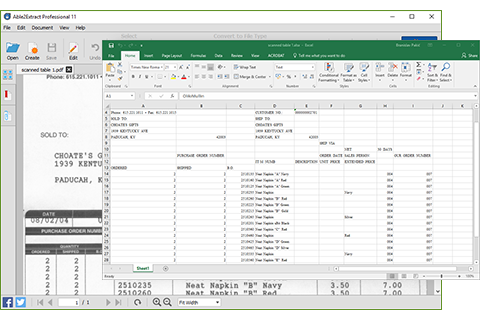 Conversions are fast and there's an option to convert to more than 10 different file formats including MS office, AutoCAD, HTML, image and more. With its WYSIWYG text editor, all changes are visible directly within the software.
Besides editing, you can add different annotations including notes, comments, watermarks and more. A perfect tool to get you started.  
Boost And Optimize Your Computer's Performance
If you need to clean your computer, we have a right tool for you.
With Iolo System Mechanic you will be able to enjoy a much cleaner, tidier and faster PC. It is one of the best free PC optimization tools you can get your hands on. The tool removes your junk files, clears out RAM browser histories, caches and unwanted apps. With this tool, your PC is in safe hands and it really does make a difference in speed and general power consumption.
The overall performance boost you will get after running System Mechanic can surely make this your favorite system cleaning and optimization tool. There's a free edition that is just amazing, but  the premium version is also worth considering if you need that heavy duty cleaning and you wish to use it regularly.
Clean Up Your PC And Remove Unwanted Files
Using your computer on a regular basis and over a long period of time can slow your computer down, hogging valuable storage and resources. Can you get it back to the performance level it was at when you first got it? Yes, you can. You can easily remove unneeded files to get that much-needed speed boost and PC performance you've been wanting for a long time.
CCleaner isn't new, but it's certainly a necessary cleaning tool to have. CCleaner has been around for 13 years so far. Some of the reasons for its ongoing popularity include the fact that it cleans the parts of your computer that many other utilities don't.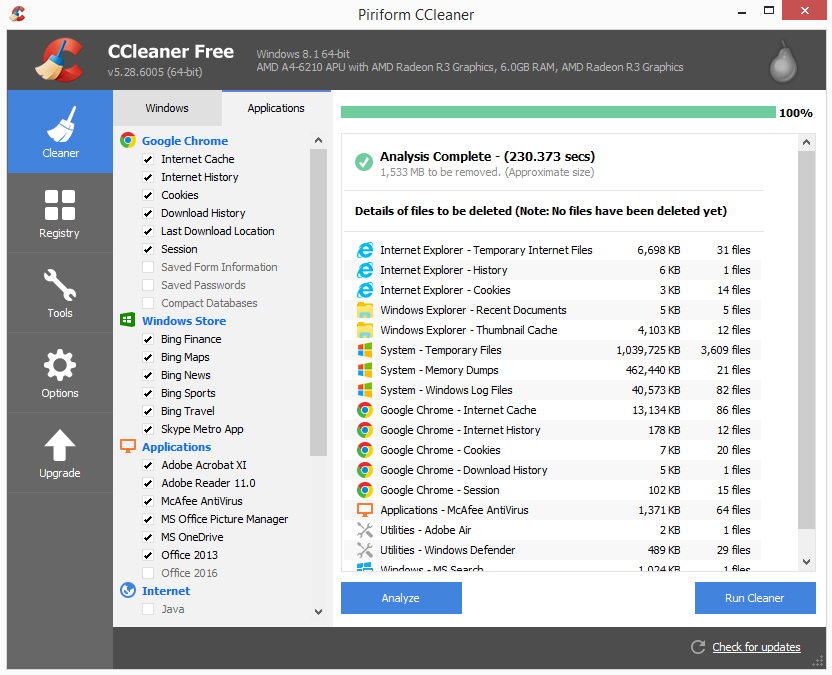 The free edition covers all the important features you'll need including the ability to get rid of temporary files, removing your browser history, deleting unwanted cookies, while keeping your security in mind. There's also a paid version for users that wish to have everything tidy and clean all the time.
If your PC feels slow and you feel like it needs that deep clean, then CCleaner is the best free system utility for you.
Delete Programs You Don't Need
We know you all love the idea of a computer being able to do everything and one way you try to turn that idea into a reality is by installing program after program on your computer. But sooner or later, it all adds up and you end up having too many programs installed to the point where your computer slows down and you can't work on it any longer.
What do you do? You can clean it up by uninstalling all the unwanted tools. Naturally. But sometimes not all traces of them can be removed.
This is where Revo Uninstaller comes in. The tool can help you clean your computer completely. It removes all traces of uninstalled programs and helps you get rid of all that built-up junk. It's a free system utility that solves the problem by deep-scanning everything your standard uninstaller can leave behind. There's also a multiple uninstall option that is a huge time saver, as well.
With this tool, you'll be in safe hands knowing that things you uninstall are really uninstalled and gone forever.
Organize Your Email Inbox
What's the first thing that comes to your mind when you think about emails? What a mess, right? You're not alone.
Your inbox is probably already filled with the usual staples: junk email, promotions, various offers and much more. It's time to end it all.
Introducing SaneBox — a tool specifically designed to make your inbox neat and tidy. A true and powerful tool to use as part of your big Spring cleaning process. Actually, you can look at SaneBox as your personal assistant with the purpose of making you more productive when it comes to email management.
It cleans your entire inbox in minutes, creating filter to learn what emails are relevant to you, thus saving you your precious time. It also boosts your productivity and makes your work smoother and easier.

Less is more, don't you think?
Remove Duplicate And Junk Files
It's now easier than ever to find and delete any duplicate files that pile up over time to free up some valuable space on your hard drive. Your computer deserves to breathe as well.
With digital media all around us, it's all too easy to end up storing multiple copies of the same thing. It happens without you even noticing it, and that's not good at all for your hard disk.
This was a problem before Auslogics Duplicate File Finder. Not anymore. Now, the real cleaning can begin. This system utility will help you locate and remove duplicate files that are useless. It can free up your disk space and better organize your file system, and it also gives you permission to set up filters and specify different search parameters. Sounds like a great and useful app, don't you think?
With these tips and tools, your computer can be up and running like new, all clean, fully optimized, and prepared to face another year of heavy usage. The only thing left for you to do is sit back, relax and enjoy Spring!