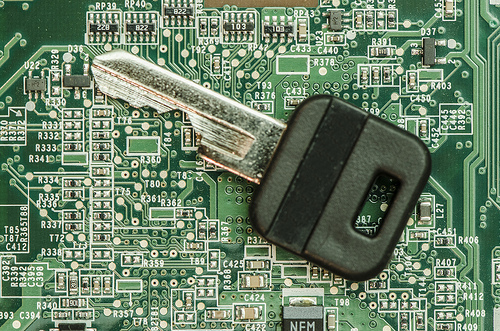 There's an undeniable love-hate relationship we have with PDFs. You hate it because you can't easily interact with the content that's in it; you love it because it can keep that content intact. And for better or worse, that dichotomy is the format's strength.
Yet oftentimes you don't realize how secured or unsecured your PDF content is. Many PDF myths exist, one of them being that the PDF is naturally secured. But it isn't. One way to tell the difference between a regular PDF vs. secure PDF documents is to quickly open it in a PDF viewer and see if it says "Secured" in the viewer toolbar.  The absence of this alone is reason enough to be extra vigilant with PDF security, but there are other more compelling reasons if that isn't enough.
Why PDF Documents Need Security
Improper PDF redaction, for example, is a misunderstood security feature with heavy consequences if not done properly. Drawing or placing a black filled rectangle over text doesn't mean that it can't be accessed.
Digital trends in the workplace are also ripe for security holes as not all gaps can be covered in your company's data security strategy. This includes mobile access, accidental recipients, and employee negligence.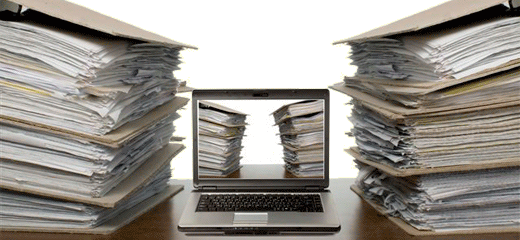 And as much as we advocate a paperless office, transitioning towards one is often the stage in which scanning and turning hardcopy documents into a PDF leaves security doors wide open.
Lessening privacy risks is all about determining how your document content is vulnerable, and a document's lifecycle contains a number of potential risks along the way.
Now that you have a few ideas of where PDF security barriers are the weakest, you may be asking yourself what security measures can you add to your PDF documents?
The PDF Security Solution
There are security basics that should never be overlooked or dismissed. If your content is significant enough to be put into a PDF, then it should be significant enough to secure.  A few quick ways to secure your PDF file:
• Create User Passwords – This is the simplest way to filter out your intended recipients from prying eyes. With a password, your content is locked and should be your first security barrier. Knowing how to password protect a PDF can help secure your information at the most basic level.
• Create File Permissions– Another level of security for your content should your file be accidentally accessed. While people may be able to view it, ensure that viewing is all they can do with it. Restrict activities from printing content to copying text. Checking the PDF's Properties dialog, users can see what permissions are given to the file, if any.
• Proper PDF Redaction– Use dedicated PDF redaction tools to redact PDF text properly. As discussed above, the text may still be accessible underneath any makeshift black rectangles you insert.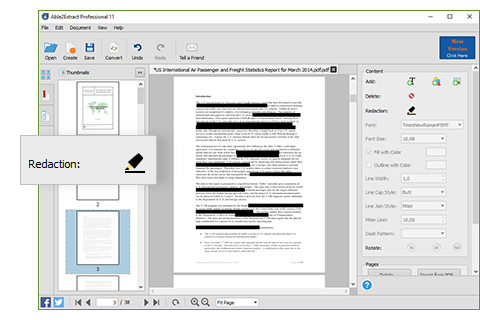 • PDF Encryption – In cases, where you're collaborating around contracts (real estate, business) that need revision or signing. Able2Extract Professional will allow you to encrypt existing PDFs if you need to edit, re-encrypt and share or decrypt, modify and re-share that content for collaboration.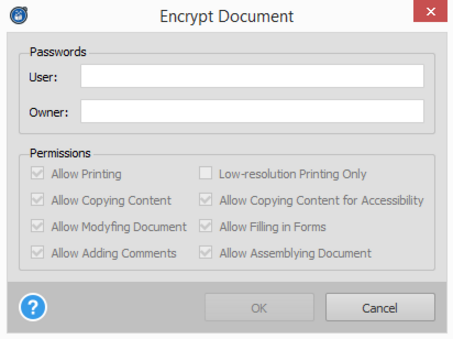 • Add a Watermark to PDF pages – Let's not forget that some tools exist to remove PDF security features. As a last line of defense, a PDF watermark can help to discourage printing or distribution of your content when all else fails.
Interested in keeping your PDF information secure? Learn more about Able2Extract Professional's security features and download a free trial to test them out for yourself.