Not a day goes by that you don't deal with data on the Internet. The Internet is full of creative visuals and images that can distract, captivate and occupy you for hours.  However, in some cases, the images aren't just mere eye-candy.
As conditioned web surfers, we can easily consume a ton of information each day without even knowing it.  It's easy to overlook visually compelling content like inforgraphics and pie charts as advanced research aides based on complex raw data.
Being developers of PDF converter solutions, we're no strangers to helping you work with difficult-to-deal-with data on a daily basis. Today, we help you get started with putting that data into a visual, easy to digest form.
Interpreting Data IRL
You may already know that data visualizations can come in all shapes and sizes: vector graphics, flowcharts, venn diagrams, interactive maps, word clouds, and dashboard analytics. Regardless of the form, they're all aimed at one thing–conveying information effectively.
For example, users with Excel spreadsheets that have over 10,000 rows of values can't be expected to make sense of all that information in one shot.  So putting those numbers into a visual format makes it easier to condense, interpret, and analyze at a glance.
Because of those capabilities, data visualizations play huge roles in different sectors. A few examples include:
Data Journalism: Data-crunching journalists often need to easy-to-interpret data to gain better insight on the bigger picture of things. Even big data publications that release research to the public do so in user friendly visuals like graphs and tables to online readers.
Finance:  Stock traders who deal with fluctuating data on a day to day basis use data visualizations like  candle charts to keep track of stocks being traded by the minute. These real time visualizations are crucial for analyzing stock trends throughout the day.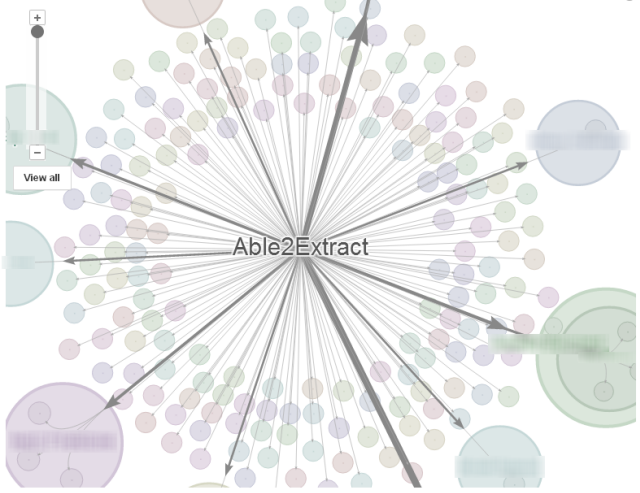 Social Media: The examples are endless: infographics, Facebook's Page admin dashboard,  View Ripples by Google+, Twitter Analytics, interactive maps. It's almost impossible to avoid.
Given the visual and informative nature of the web, you need to get more creative with your data if you want your viewers to retain and use the research you're sharing.
Creating Your Own Data Visualization
So having a good sense of the practical uses of data visualizations, you may be itching to try your hand at putting one together.   This quick and short collection of tools will give you a good running start:
Piktochart: Creating basic infographs is Piktochart's main strength. A free account will allow to make a few customizations with already provided themes, fonts and colours.  They also provide a good research resource on their blog of  8 Useful Databases To Dig For Data (And 100 More).
Visual.ly: For manageable datasets, you can use Visual.ly  that will take your information and let you  customize how you want your uploaded data presented.
Google Spreadsheets & Charts:   Using Google Spreadsheets? No worries. You don't have to leave the app in order to visualize your Google spreadsheet data into charts. Their support page offers a number of tips on how to optimize your data by chart types you can use to visualize your cell values.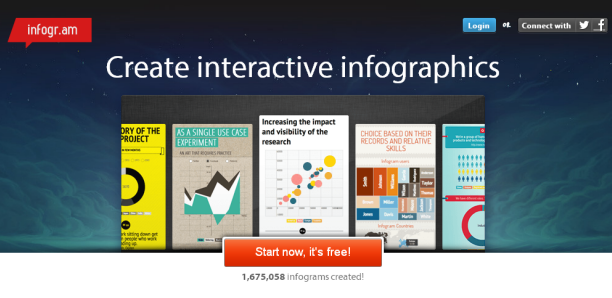 Infogr.am:  Infogr.am makes creating infographics with your Excel data easy. It has a built-in spreadsheet where you can import and edit your data set on the spot and illustrate it with over 30 different chart types.
Word Cloud Generators: Word cloud generators like Wordle, Tagxedo, Worditout and VocabGrabber are tools that create data visualizations of words. Use these tools to visually analyze the words, vocabulary, or text you're interested in.
Tableau: Tableau is helping people to see and understand the power of their data. Not only is Tableau the place to create your own data visualizations, it's also a resource where you can view, comment, and share the ones already created by others. Fast and easy.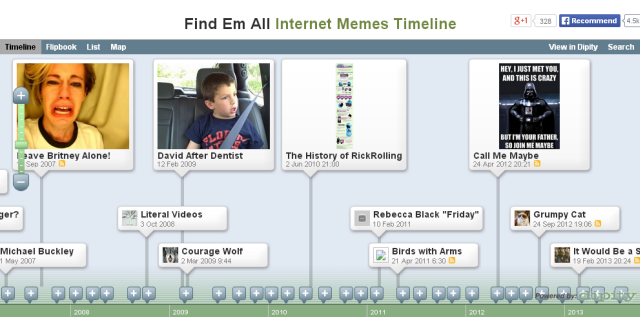 Timetoast: For those who want to create a unique timelines, there's Timetoast. It lets you create a timeline from data and elements such as video, images or audio. The timelines are a beautiful way to present any data and share whatever you wish, including for example a history of someone's life. Simple as that.
Tweaking Your Visualization
As you create your own data visualization, keep in mind a few things.  Ask yourself, how are others going to be interacting with your information? Is it easy for users to read?  While colour scheme and layout is important, simplicity is always more powerful.  You can find more tips from non-profit blogger and expert, Beth Kanter in Making Data Visualizations: A Survival Guide And Other Resources.
So next time you're looking to give your lesson plan, business presentation, or case study a boost, try  adding a data visualization. It can go a long way to making sure that your audience not only understands your research, but that they also stay interested in it!