Facebook is the number one site where you probably spend most of your time online. Undoubtedly, the comments, messages, photos, and videos you post up end up accumulating into one big online scrapbook of your best and most memorable moments in life.  It isn't any wonder then that you would want to preserve that content offline and onto your computer?
While the videos and photos you have posted up might already be on your computer, there are some related bits, like the notes, comments, Wall posts or Facebook messages, which aren't.
In fact, one of our PDF Creator Facebook app users was wondering if there was a way in which she could download and get all of her Facebook messages into PDF format.
If you want to download your Facebook data into a PDF file, here's a detailed and slightly altered step-by-step version of the solution we put together and which you can try out for yourself.
1. Log into your Facebook Account
2. Go to Account Settings
3. Under General settings, click on the "Download a copy" of your Facebook data link below your personal information settings.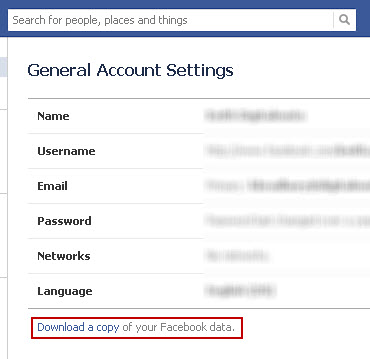 You'll then get an overview of what information will be archived and which won't. 
4.  Click on the Start My Archive button and confirm your download. This process may take a while depending on how much data you have. Facebook will send you a link to download your archive file via email.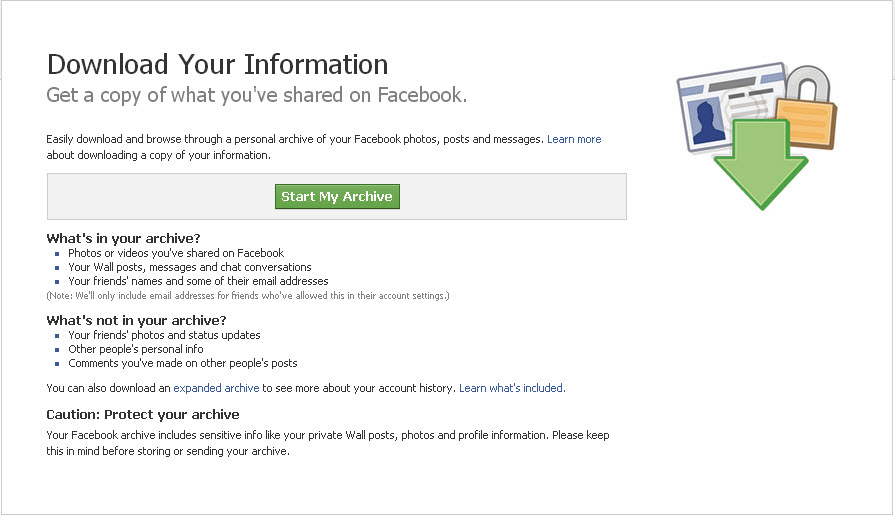 As Facebook notes, all the data contained on your Facebook profile will be downloaded into one single archive.  However, you will get the chance to choose which folder and data you can convert later on.
5. Check your email for the link and click on it to reconfirm your password. Download and save the zipped file to your computer.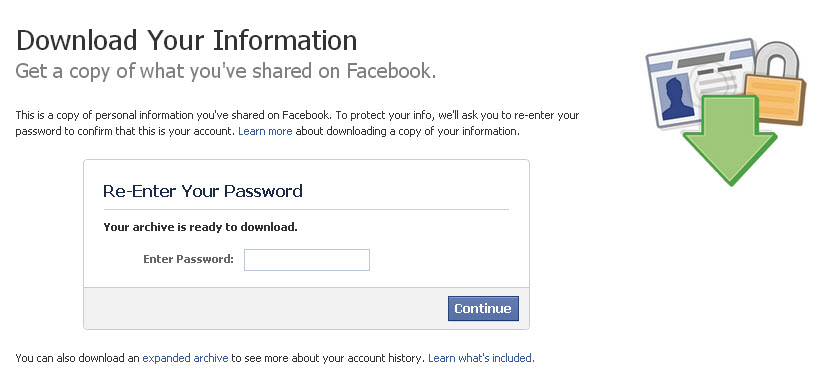 6.  Extract all files from the zipped folder into a folder or location you can easily access.  It contains the individual files of your data– photos, videos, and web-based content.
To access your messages, go to HTML> Messages file.

Double click to open the Messages file in your browser to make sure all the content you want is there.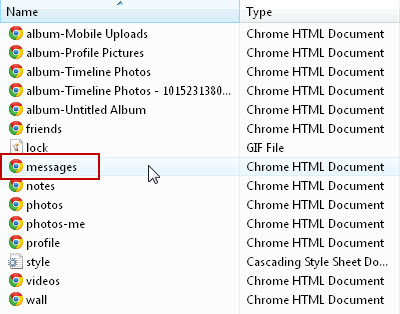 To convert this data into the PDF format, you can use Sonic PDF Creator 3.0 to convert  HTML to PDF.
7. Once installed or if you have the program already, open Sonic PDF Creator and click on the Create PDF From File icon on the command toolbar.
8. Click on the Browse button.  Select and upload your Messages HTML file.
9. Click the Create PDF button. This should start the conversion process.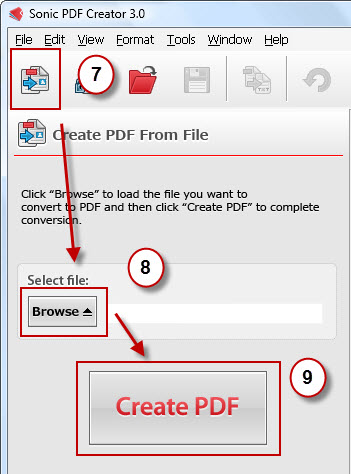 Once your Facebook data conversion is done, you can then add whatever PDF features you want to the file. Add a password, headers, footers, watermarks or bookmarks. When you've added all you want, simply save your PDF file in a location of your choice.
This process can work for any of the HTML data files you have in your archive. It's an easy way to keep or reuse your Facebook content in a secure manner while customizing the file to your needs. Give it a try.
If you have another way of saving and preserving your Facebook data, let us know in the comments below!