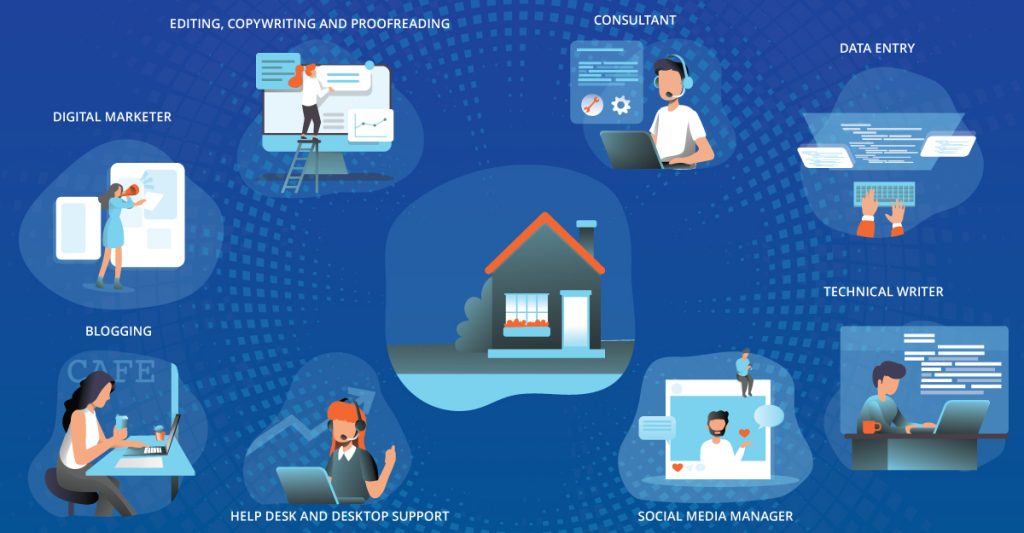 If one thing can be said about the benefits of the Internet, it is that it can offer countless opportunities you may not find out there in the physical world. This is especially true nowadays when jobs are being lost due to the pandemic. There are opportunities out there in the form of online jobs and remote work.
Such jobs are putting digital skills in demand. Whether you're thinking of scouting out freelance jobs or starting your own online business, there's a perfect fit for everyone. If you don't know where to start, don't worry. We've got you covered.
This list isn't a list of jobs that require a specific type of technical skill such as a programmer, IT analyst or system administrator.
No, this list contains a few suggestions of online jobs and possibilities that require skills that you can easily develop with a bit of learning, commitment, and confidence to put those newly-learned skills into action.
Here are some of the most common work from home jobs you can easily do online.
1. Help Desk And Desktop Support 
Offices have closed, but the need for support hasn't stopped. Whether it be help for software or for online purchases, there will always be a need for someone to ask for help. 
For instance for office-related tools you may need experience with document conversion and management, how to set up a web conference, be aware of remote computer access tools, and be able to manage ticket platforms like Zendesk.
2. Data Entry
In the world of digital information, data entry is key. This job is usually a good first step into working online as it doesn't require much experience.
However, you would at very most need to be able to type accurately, navigate around a keyboard efficiently, or use a 10-key numeric pad for inputting financial data. You'd also need some familiarity with basic tech tools like spreadsheets, databases, and word processing applications. 
What tasks can you expect? Depending upon the employer's needs you may be asked to transcribe recordings, collect and update customer data, or transfer form field data into spreadsheets.
3. Blogging  
Blogging is an inexpensive and easy way to start earning income. Much like creating a YouTube channel, though, it requires consistent work. By blogging, you can create a business online through collaborations, eBook advertising, gated membership content, ads, and affiliate programs. 
Not only that, but once you build up a good site with consistent traffic, you can use that experience to write for other sites and apply for jobs that require content creation, which is common these days in the digital world.  
4. Consultant
There are countless people who are making their knowledge and experience work for them. Anyone with specific skills, professional experience or even just a hobby or passion can turn what they know into a viable business as a consultant or an online instructor and coach. If you know your stuff, consider sharing it with others online.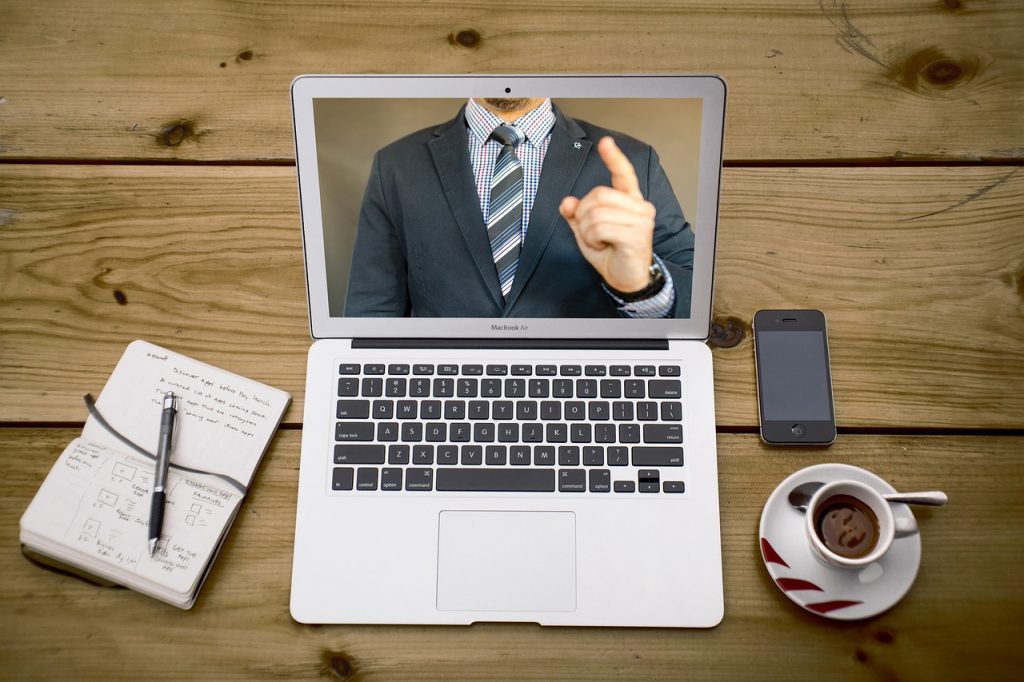 Whether your niche is project management, bookkeeping, leadership, music, art or business, you can offer your expertise in the form of consultations.
Promoting yourself would start on platforms like LinkedIn for credibility. You could create a blog to show off your expertise. Then  once you get a possible lead, you can book meetings online via Zoom. The only requirement is having a niche you are knowledgeable about!
5. Digital Marketer 
With more and more individuals starting their own brands online, they are no doubt in need of a digital marketing specialist. From setting up advertising campaigns, SEO analytics, and PR communications to generating social media strategies, email advertising, and mobile marketing, this job will need a wide variety of skills.
Fortunately, there are countless tutorials, resources, and e-courses on digital marketing  which you can take advantage of. If you have a blog, you can easily use that as a testing ground you can later put on your resume. Some tools you'll come across and be expected to know about: Ahrefs, Google Analytics, Mailchimp, WordPress, Google My Business. As you can imagine, the demand for digital marketers is skyrocketing.
6. Social Media Manager 
With the pervasive use and presence of social media, you can expect to find the need for a social media manager. This may be a highly competitive job where you're essentially trying to stand out among other brands.
You need creativity in generating content, social skills, developing online communities, and the ability to connect with customers – both existing and potential – in a professional yet engaging way. You'll also be working with other departments to highlight the brand's bottom line.
In addition to being familiar with social media platforms like Facebook, Twitter, and Instagram, you should also be aware of other related tools like Buffer, Sprout Social, Canva, Buzz Sumo, Feedly, and GIPHY to get a solid arsenal of social media tools under your belt.
7. Technical Writer 
Do you have strong writing skills? Are you an avid tech user? Can you explain technical concepts in plain English? If so, then being a technical writer will be right up your alley.
This type of job requires that you have a good grasp on the subject matter and the audience you're writing for. For instance, you may be asked to create user manuals, FAQs or help files for a computer software company. A technical writer may also be asked to draft copy on legal disclaimers, annual reports, company documents, online software brochures, EULAs and so on. Being able to write, interpret, and explain things in an appropriate manner will be a major asset.
8. Editing, Copywriting and Proofreading
Now we lumped all three of these into one listing, though it can be broken down individually. Some companies may only need someone to proofread industry-specific content or may need someone to draft web copy and articles. In yet other cases, editing may be needed to fix articles, text, or blog posts. 
If you can navigate the editing tools in Microsoft Word and have a reliable PDF to Word converter, you're probably well-equipped to work with whatever content companies need you to work with.
Sites like Fiverr and Upwork are great places to start looking for such jobs as you can pick up some quick one-off gigs to start gaining experience. 
Conclusion
The great thing about the online world is that you can easily acquire the skills you need for any remote job with e-courses or DIY tutorials. Always do your research first, though, by digging up a few job postings online and targeting your learning experience. There's no limit to what you can learn online to land that ideal work from home job.