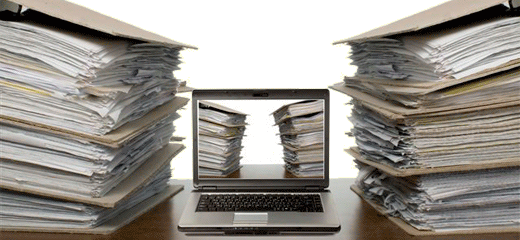 For the longest time, workplaces have been striving towards a paperless office. Yet we still have a long way to go before going completely paperless. In fact, half the battle is making the switch. The other half is  running your paperless office efficiently.
Sure you can scan in all your documents and make your filing system more accessible. But if you can't effectively retrieve, extract and work with those scanned documents, your switch won't be the digital transformation you envisioned.
The amount of effort and cost you save in paper, will be cancelled out by the amount of time you waste.  So how do you revamp your workflow in a paperless office?
1. Automate Your PDF Conversions
It's common for super busy people to multitask, but there have been arguments that say multitasking isn't even multitasking since you're switching between tasks completely rather than doing two things at one time.
Able2Extract Professional's batch conversion can help you multitask correctly. Set up your queue with PDF documents, select your output format, set up your folder, and after entering the captcha code, hit the convert button. The entire process is automated. You don't have to do anything else.  What better way to get 50 PDFs converted while following up with clients or getting last minute work done?
2. Don't Print To Edit
If you're used to working in MS Word and typing upon the page you're working on, you'll always be disappointed that PDF files can't do likewise.  You might even find yourself printing, editing and then re-scanning the entire document.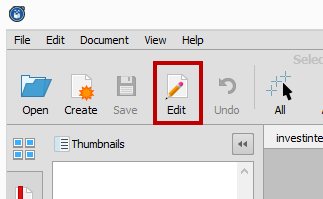 However, there's no need for that work around. It's now completely possible to make direct edits to PDF content that's normally locked down. Able2Extract Professional lets you make quick corrections, redact text, add underlines–everything you'd normally do in MS Word– on the PDF page you're viewing.
3. Stop Converting Entire Documents
Sometimes when you want to convert only a part of a PDF file, it's frustrating when you can't copy and paste that data into another file.  It comes as no surprise then that your gut instinct is that it would be easier to convert the entire file and then delete  unwanted pages afterwards rather than waste time trying to figure out how to get only a portion of the PDF converted.
This is where cutting back on the conversion work can actually help you achieve a more concise and effective job. Able2Extract Professional offers you the ability to choose the content you want converted the first time around before you even convert the text.
4. Search Scanned PDFs On The Spot
If there's anything worse than a PDF, it's a scanned PDF. You may not even know that you have a scanned PDF until you fail at converting that data without the necessary OCR. What's worse is that you probably don't even need the entire file–you're only looking for the data you're interested in. How do you search  scanned PDF files?
Able2Extract Professional can convert image-only scanned PDFs to searchable PDF documents.  With a few clicks, you can work with the PDF content directly and eliminate the task of converting the PDF to Word just to search for strings of text.
5. Stop Post Conversion Adjustments
One of the major complaints of heavy PDF data users is that there's too much post-conversion editing that occurs with PDF to Excel conversions. A lot of time will be spent by data analysts to adjust and clean the resulting data conversions in Excel before they can even analyze and put that information to work.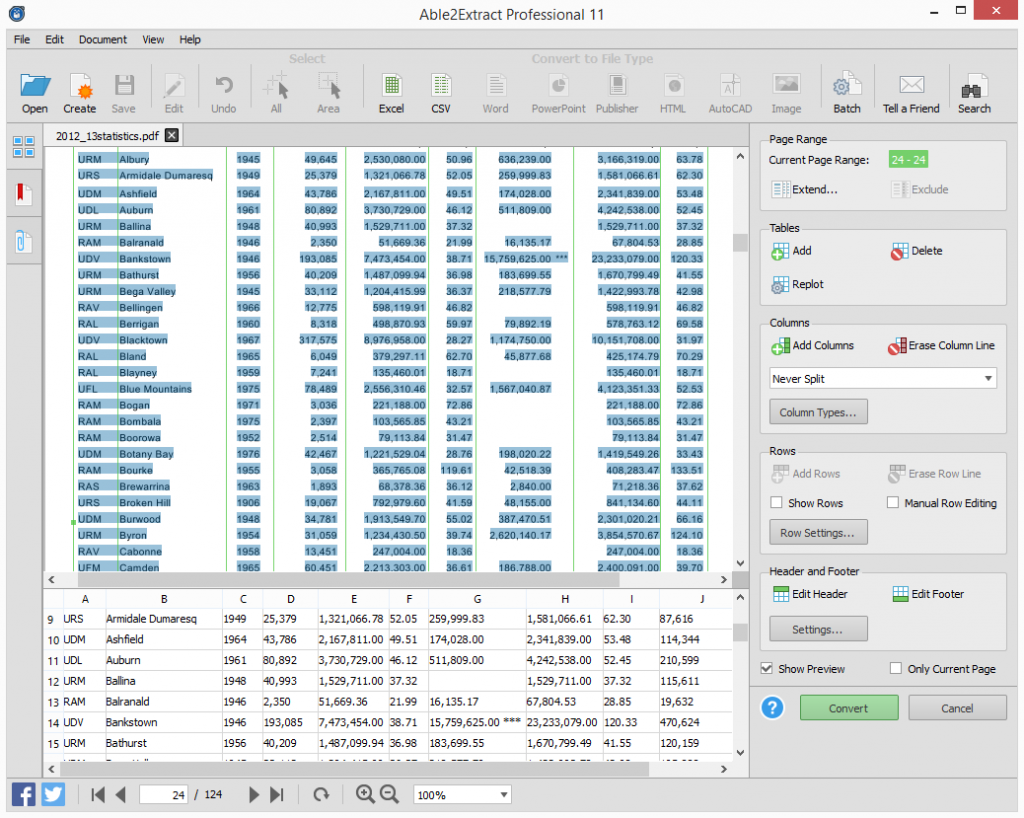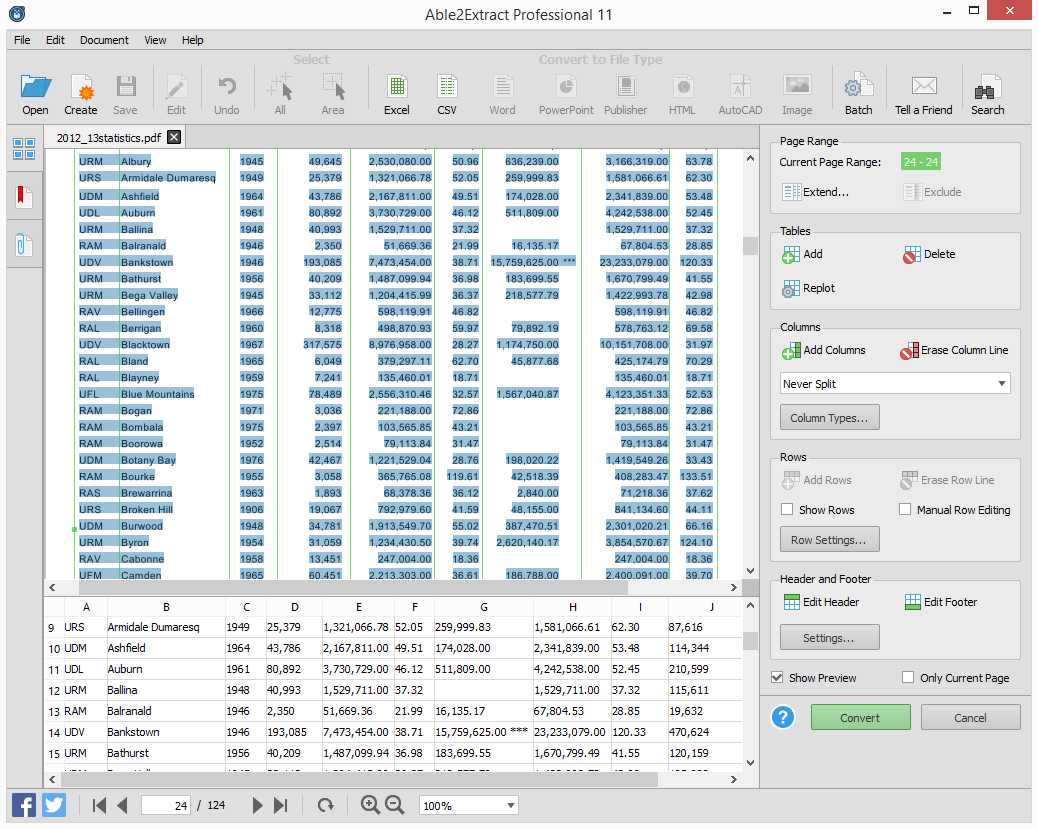 Fortunately, there's the Custom PDF to Excel conversion in Able2Extract Professional that will allow you to skip the manual post conversion editing by letting you do all of that before the conversion even begins. Manually adjust rows, columns, delete headers and select the tables you want converted and preview the results to ensure your data turns out exactly how you want them.
It isn't enough to just switch over digitally. You need to work effectively, as well.  With a few tweaks to how you normally deal with PDFs you can easily get your company's digital transformation on the right track.