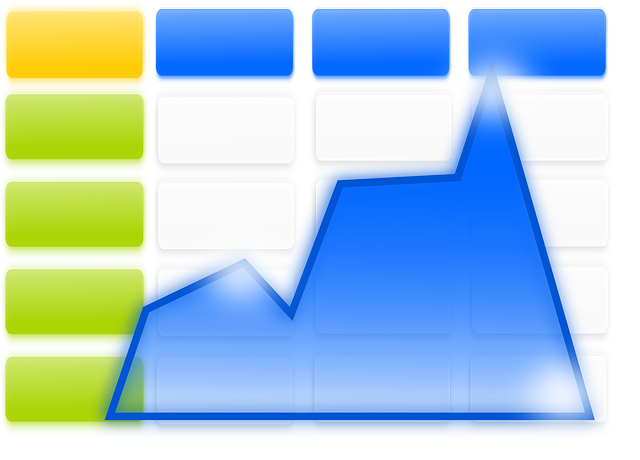 When it's more and more common for teams to collaborate around data in Google Sheets, you'll find yourself needing a way to work with and access that data whenever you need to–not whenever your data analyst gets a chance.
But the problem is that if you aren't too savvy with MS Excel, putting together your own dashboard for your Google Sheets data is  downright overwhelming.  It can be a steep learning curve you neither have the time nor the patience for.  
As businesses are analyzing data that's more complex than ever before, vendors specializing in data and business intelligence tools are offering out-of-the-box, online tools to make it easier.
These type of online dashboards can be the perfect solution. They let you get the same professional data visualization and analysis without all the technicalities.
The following 6 dashboard tools, for instance, have simple to use interfaces, features and data connection widgets that can integrate your Google Sheets data. Check them out.
1. Geckoboard
Geckoboard starts our list with its free account option. Powerful enough for Salesforce data and simple enough to use with Google sheets data.  You can set it up as you would upload a file. It's just a matter of creating a connection to your Google account or linking to the file via URL as a data source. You can find a good run down of Geckoboard's spreadsheets integration on the site.
2.VizyDrop
VizyDrop is a data visualization tool that can easily integrate your Google Sheets data. Features with this tool include chart sharing, a dashboard editor, updated data visualizations, the ability to work with custom sources, and built-in app connectors.
This tool is on the simplistic side, but it's free to use. You can start dropping in your data in their demo space, but you'll have to sign up to save your data.
3. Slemma
Slemma also makes things super easy for you with its built-in integration with Google Drive available for all types of accounts. This dashboard tool provides you with automatic update and scheduled report delivery features.
Other features include one-click integration, calculations, automated pivot tables, and email dashboards. And if you're new to working with data and aren't sure how to best visualize it, you can get some inspiration from the data visualizations and dashboards other Slemma members have done. There's a free 14-day trial available to check out.
4. BIME Analytics
You can connect a number of any data sources you have with BIME Analytics–including online cloud services like Google Drive.  BIME Analytics allows you to pull data from Google Sheets and cache datasets. There's no storage; analysis is always live and direct.  You can test it out with a 10 day free trial from the site.
5. Cyfe
In addition to other integrations to third party services like Google Analytics, Cyfe can also integrate your Google Sheets data directly. You have the ability to archive data, export reports, and share your dashboards.  Its widgets will allow you to connect any of your data that's on the web. You can sign up for free or go with the premium account for $19 /month.
6. Datahero
This tool touts itself as the "fastest and easiest way to understand your data". DataHero is a data visualization tool that works with the data you already use in cloud storage services, or in files on your computer. 
Import your data from cloud services, create insightful charts and organize them in separate dashboards to get the most out of your data.  Once you sign up you get free trial access to their Premium service, which is a good starting point for exploring your dashboard needs. As a bonus, there is also a free account which will do just fine for visualizing your data on a lower scale.
Marrying business intelligence and Google Sheets data doesn't have to be complicated or something you dread. On the contrary, it can be as simple as uploading your data online. See if any of the above are a good fit for your data needs.