Today, we're excited to announce that we just released Able2Extract 9.0! Our flagship PDF converter has undergone some major changes in this version which we know you'll love.
These changes go beyond what you'd consider an average product upgrade.  This is because in addition to general PDF conversion improvements, Able2Extract 9 now comes with the ability to create  and edit PDF documents!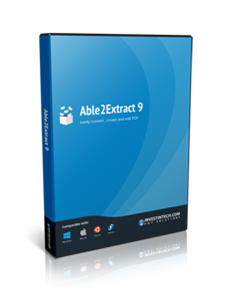 Our developers have worked hard to turn Able2Extract 9 into a complete PDF solution package. And with our in-house PDF creation technology baked directly into Able2Extract, the PDF converter can accomplish a whole new set of PDF tasks from creating PDFs to editing your PDF pages.
Here's what you'll find in this latest version.
Create Professional PDF Documents
We made it super easy for you to create a PDF file from any document, whether it's from within Able2Extract itself or through the brand new  virtual print driver.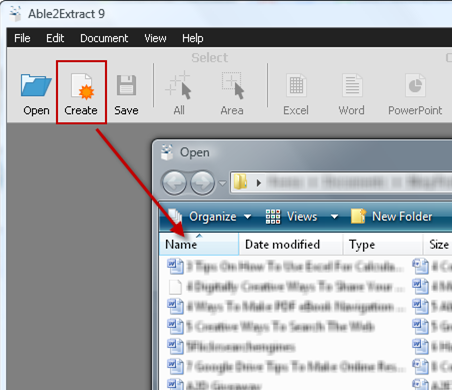 The process is just as easy as converting a PDF file with Able2Extract. From the Command toolbar, click on the Create PDF icon, select your file and simply save it to your computer.
New PDF Creation Options
If you've used our PDF creation tools before then you'll know which creation features you have at your disposal.  PDF creation options include:
Compression- Choose from LZW, JPEG, and ZIP for your images
Security-Apply passwords and file permissions
Font & Colours- Specify if you'd like to embed orsubset fontsor convert CMYK to RGB
PDF viewing- Decide how you want your PDF to display when opened
MS Office conversion-  Choose from a number of Office-related options such as retaining hyperlinks, bookmarks, and comments from Office documents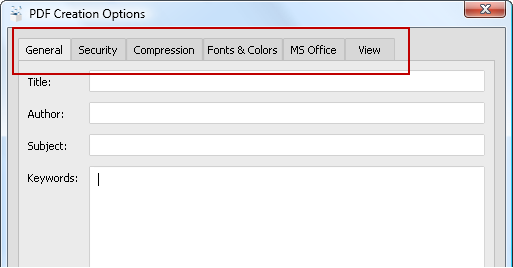 PDF Creation Security Features
As part of your PDF creation options, you can also create secured PDFs. You no longer have to worry if your PDF files are being tampered with or not. You get to choose what people can or can't do with your content.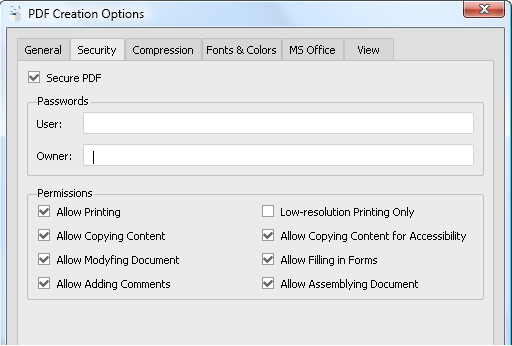 Let users copy and paste text, print up the file, or allow them to insert, rotate and shuffle pages. As always, we leave the choice up to you!
Edit PDF Document Pages
With Able2Extract 9, you can go so far as to edit your PDF files.  Able2Extract allows you to add and adjust your PDF document's information, the file's viewing settings, and editing PDF pages: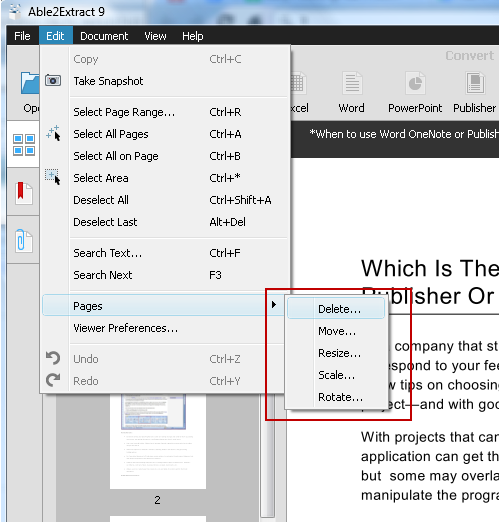 Able2Extract Print Dispatcher
Another new feature is the Able2Extract Print Dispatcher. This is an icon that sits in your system tray when you install Able2Extract 9 and allows you to keep track of newly created PDF files directly from your desktop.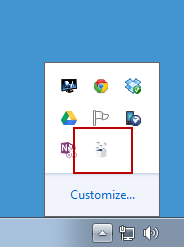 It works in conjunction with the Able2Extract Virtual Print Driver. So when you create a PDF document from another application, you can choose how and where you want to open the file.  You can also use this to adjust your PDF creation options when using the Virtual Print Driver to create PDFs.
Save Your PDF Creation Settings
Just as you can save your custom PDF to Excel conversion parameters, you can now save your PDF creation settings as a file. This means that for every PDF you create, you can apply the same file settings as required.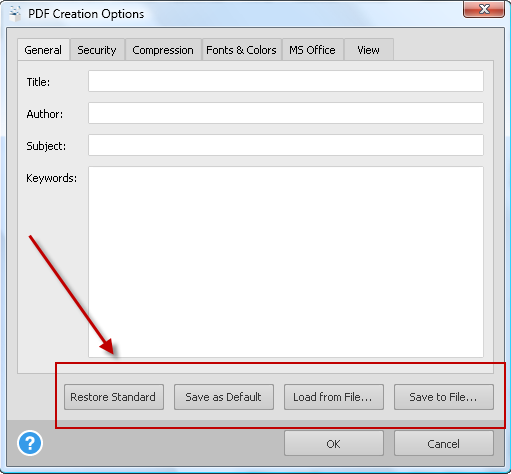 Improved PDF Conversion, OCR & PDF Rendering
And now that PDF creation is a part of Able2Extract 9, the PDF rendering and viewing capabilities are better than ever! You can use Able2Extract 9 to view PDFs with the even the most complex of graphical content.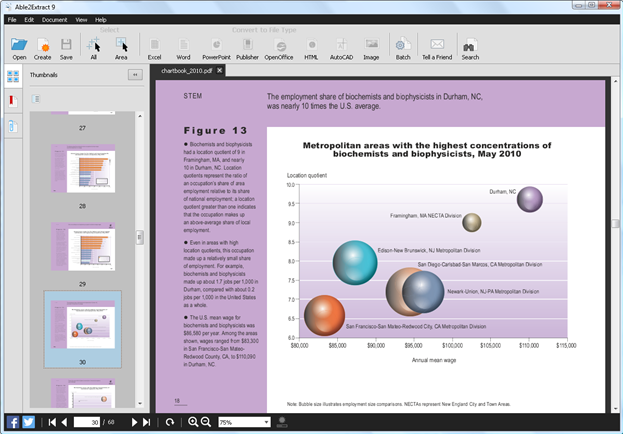 Other enhancements include improved PDF conversion for complex PDF files. And for Able2Extract Professional, we included tweaks to the OCR engine, providing you with even more accurate renditions.
Test out and check out all of these newest features here.  Existing Software Advantage Plan users can upgrade to Able2Extract 9 from their account dashboard.
Give it a try and don't forget to let us know what you think of this latest version!