MOBILE APPS
Able2Doc mobile
Able2Doc Mobile is a lightweight mobile and tablet app that provides accurate and high quality conversions on the go. Instantly convert PDF files to Microsoft Office documents. The conversion retains the look and feel of the document while making it editable. Make conversions right from your phone and tablet in two simple taps. Runs on iOS and Android. Learn more with our Quick Start Guide
Why it Works – The Professional's PDF Choice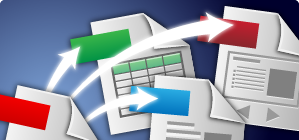 Convert & Export
The most full featured PDF to Word converter on the market. Able2Doc offers accurate conversions from PDF to Word, RTF, and Open Office Writer formats. It is also advanced enough to convert native PDFs to MS Word forms. In each case, Investintech's proprietary conversion technology ensures layout, text, tables, columns, and graphics are reproduced faithfully.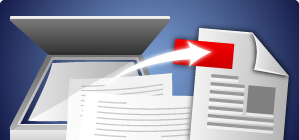 Accurate PinPoint Conversion
Able2Doc is all about PDF to Word Efficiency and Selectivity. Alongside its custom conversion options, Able2Doc provides added customization by letting users perform conversions that are made to order. Users can select the content to be converted, whether it is a page, an entire file, or just a single paragraph.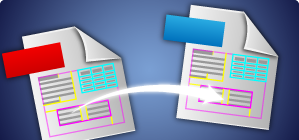 Advanced PDF Recognition
Based on Able2Extract's PDF to Word conversion technology, Able2Doc gives users high quality conversion results with its advanced PDF recognition technology. Its unique set of features gives users detailed control over electronic conversions that can be customized and tailored as needed.
Awesome Benefits

Customer Support
We're available by phone, via email, and on various social media networks. Get in touch with us and we'll work with you to ensure Able2Doc is fully operational and working in just the way you want it.
---

More Productivity
By converting PDF to Word, RTF, and Open Office formats with Able2Doc, users can spend their valuable time on other tasks. PDF conversions with Able2Doc are fast and accurate, delivering pinpoint conversion results every time.
---

Less Cost
Users have often said that the software pays for itself from the very beginning—and it's true. The software offers advanced features that are competitively priced at a quarter of the cost of Adobe Acrobat.
---

Join the Community
Our Investintech community consists of 200, 000 members and counting. Join us as a licensed user! Every member gets access to PDF resources that have been accumulated over a decade from Investintech's experience and expertise.
See more benefits

I Able2Doc
See more testimonials

More Resources