Converting MS Word to PDF
Secure and Accurately Preserve your MS Word Content by Converting MS Word (.doc) to PDF!
Microsoft Word is a word processor program that allows users to create and edit documents in the .doc file format. The program is widely used for generating textual documents which include images, layout and formatting. MS Word is quite possibly the most popular word processing program in the world. This is because it is one of the easiest and most intuitive applications for creating digital documents across all industries.
Business Professionals
For business professionals, Microsoft Word is one of the main key tools for composing everyday documents. These may include business proposals, administration forms, or internally distributed files. With a few clicks, professionals can create or download templates for reports and statements. With MS Word, real estate, tax, administrative, and legal professionals can draw up or download to the necessary forms their clients will need.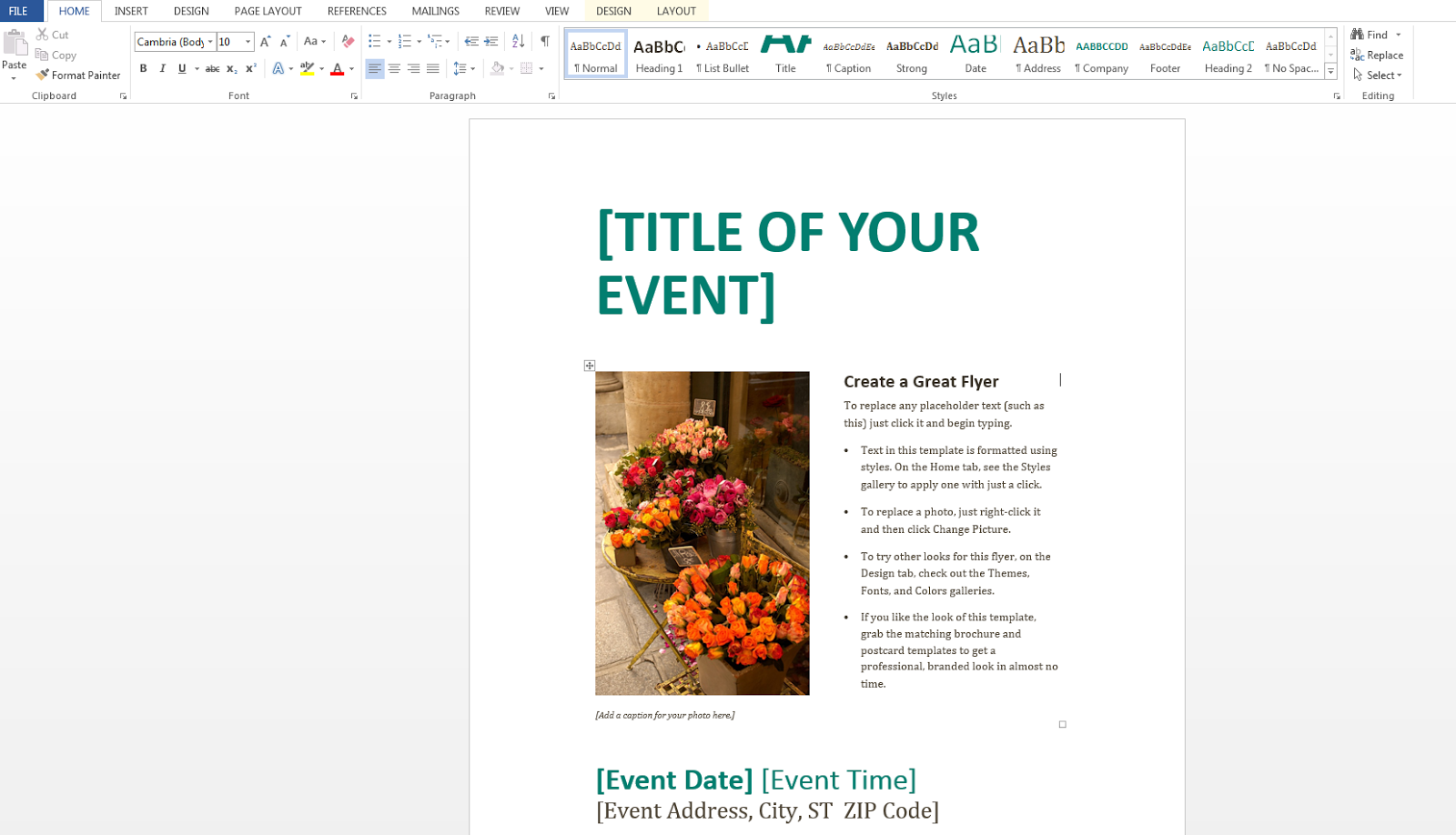 Educators and Students
MS Word is also commonly used by students for writing essays—and with good reason. The application offers authoring tools tailored specifically towards editing and citations, making it ideal for revising drafts, taking notes, and documenting research sources.
Online Publishing and Writers
Microsoft Word is one of the main tool writers look towards when drafting up their copy for either online publishing , research reports, or manuscripts. The application's tools are powerful enough to accommodate even the most meticulous writing needs. With the application being able to connect with blog publishing, networking, and instant emailing options, a Word document can prove to be a very efficient tool in the review process.
Working with MS Word and the PDF format
As you can imagine, with the many uses of Microsoft Word, there are times when you will need to secure your content. Here are just a few scenarios:
Contracts drawn up and signed between two parties: Signatures attached to official documents can have its terms altered or forged altogether, negating the contract's integrity and credibility.
Submitting major assignments and essays: These have the potential of being plagiarized and tampered with by malicious users.
Final written drafts submitted for publishing: Anyone who can access the Word version of a written draft can easily change its contents including the author.
Research that is used for creating a white paper or web-published study: Facts and conclusions are always in danger of being altered and misrepresented.
In such cases, the PDF format can prove to be a more effective solution than the options found in Microsoft Word. With important content preserved in the PDF format, users can benefit from knowing that their recipients have an unaltered version of the document content in front of them.
Working with MS Word and the Need for the PDF Format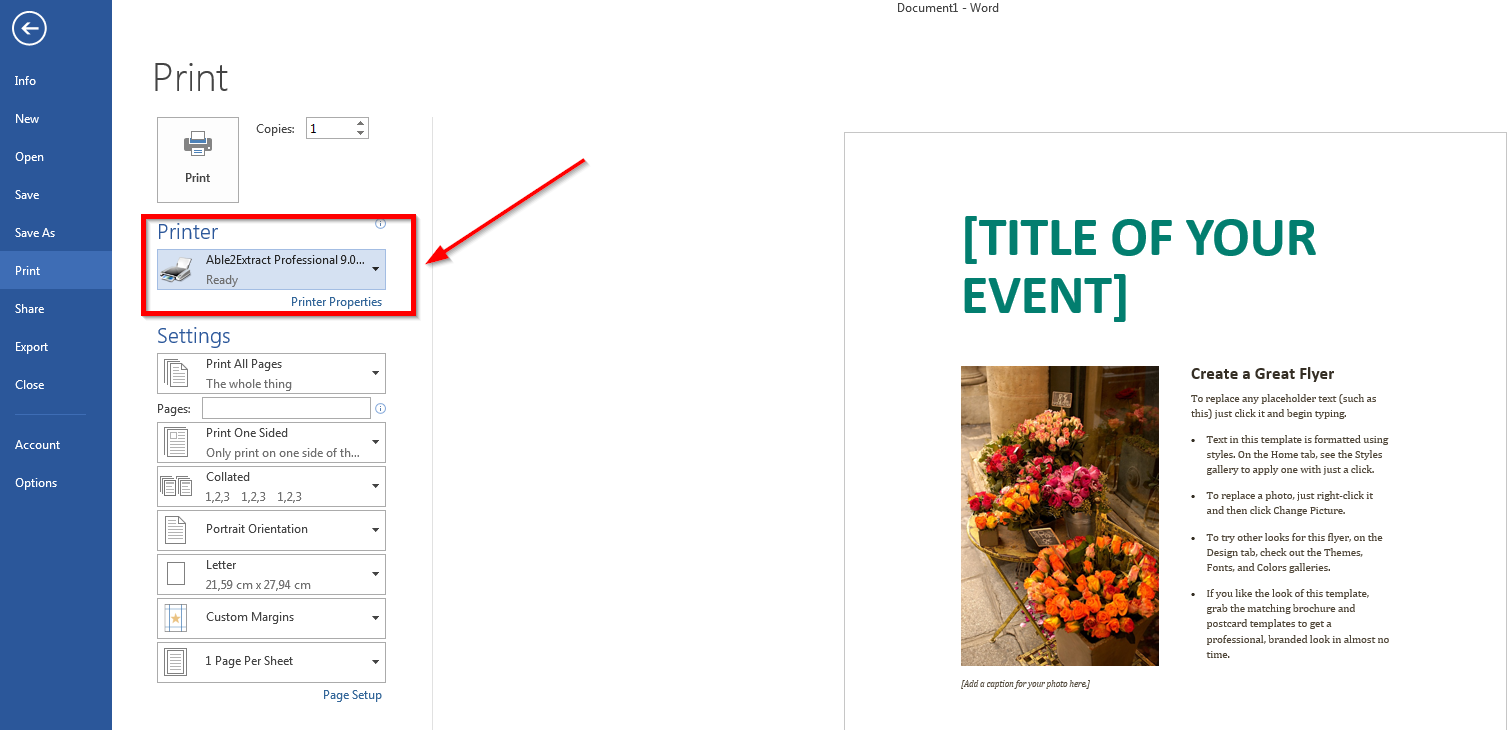 Because the PDF format preserves the original formatting, layout and text of Microsoft Word documents, the format becomes an essential tool where highly confidential and sensitive material is concerned. While MS Office applications provide you with the ability to save files directly to the PDF format, your PDF file is limited to meeting only the basic needs. The functionality does not provide any extra PDF creation options to ensure your content is fully secured. To create a full-featured PDF, you will need a professional tool like Able2Extract.
Converting MS Word to PDF with Able2Extract PDF Converter
Able2Extract is able to convert applicable Word (DOC) to PDF quickly and efficiently using either its user-friendly interface or its virtual printer. Users can convert Word (DOC) to PDF with the Able2Extract application itself by clicking on the Create PDF command on the toolbar. For added convenience, you can also use the virtual print driver to create PDF documents from any application you are working in.
Regardless of whichever method you choose, you get access to all of Able2Extract's PDF creation features. This includes:
PDF Security: password protection and file permissions
PDF Metadata Editing: record and modify your PDF file's content as needed
PDF Compression: select from popular compression algorithms for different types of content
PDF Viewing: customize how your PDF document behaves upon being opened and viewed
PDF Fonts and Colours: choose to embed fonts and whether or not CMYK or RGB is used
As you can see, these features can accommodate almost any type of content in MS Word, whether it be image, plain text or layout. You can decide how your publications, research drafts or written content is preserved.
Learn more about Able2Extract 9 and its PDF creation capabilities or download a free 7 day trial to test them out for yourself.