Converting MS Publisher to PDF
MS Publisher files are quickly converted to PDF with Able2Extract
Microsoft Publisher is a proprietary user friendly layout application used to create documents for print publishing and marketing. The application includes everything needed to create material intended for publishing such as templates, Clip Art, and advanced tools for page design, formatting text, and designing layout. You can even import your own images for branding purposes and create completely original and creative content. All this is done within a familiar interface and ribbon you're comfortable with.
Using Microsoft Publisher in the Real World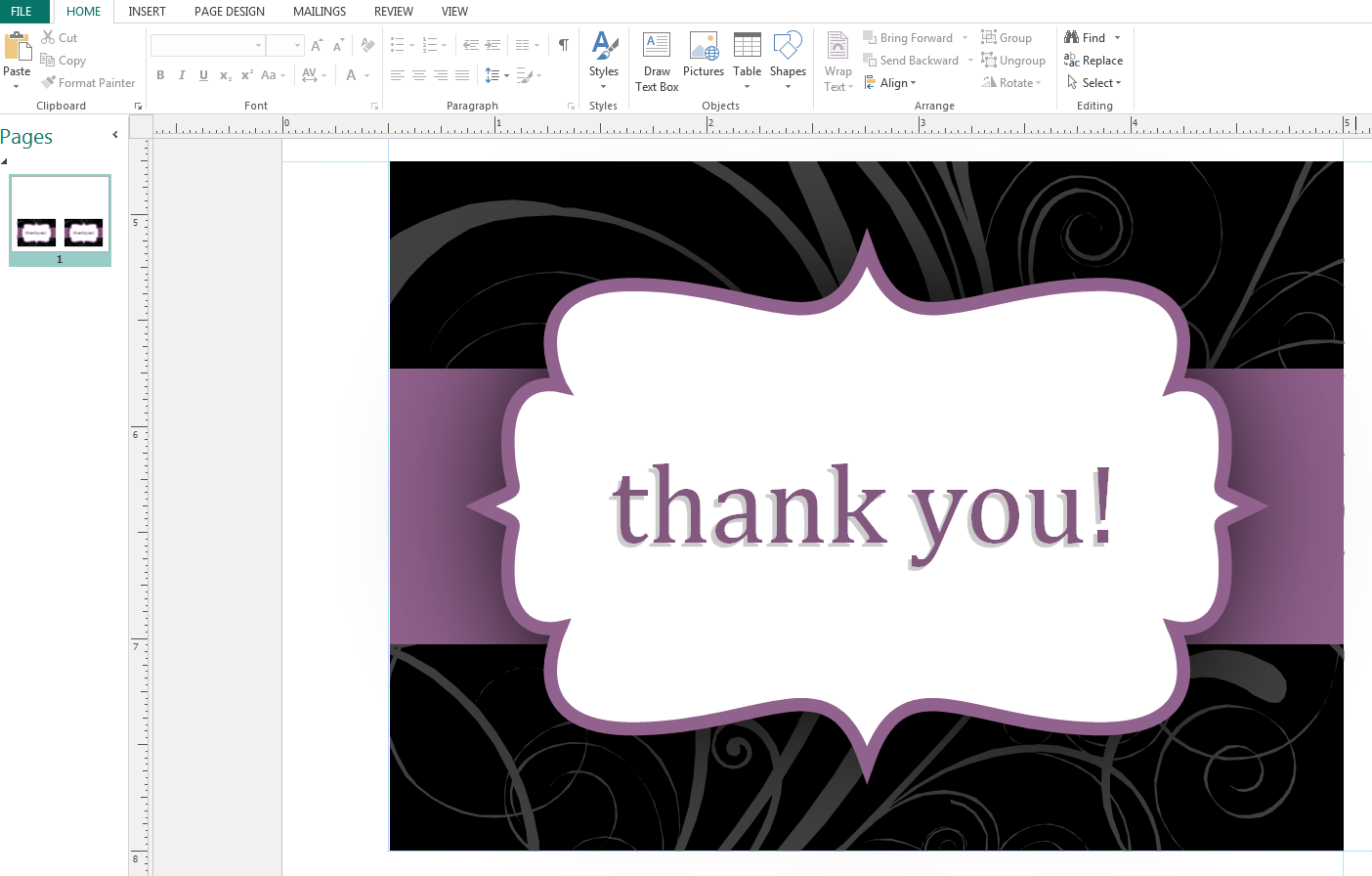 Microsoft Publisher is the perfect tool if you need a quick and cost effective solution for advertising. It is ideal if you:
Own a small business and need to create branded stationary and brochures
Are a student and need to generate advertising material such as postcards or poster pinups for clubs, organizations, and events
Need to help build awareness for your fundraiser or non-profit organization
Want to create professional looking school newsletters, booklets or flyers
Work in the marketing department and need to take branding concepts and advertorial designs to the next level as digital drafts
In each and every case, you can work with MS Publisher to produce highly visually content that gets your creative vision and message across. No matter what physical format you intend on producing, MS Publisher provides you with an empty canvas where you can start visually putting together your publication layout and design ideas.
Working with Publisher (.PUB) and PDF
Although MS Publisher is easily accessible no matter what your technical level, it is, however, a proprietary software application owned and developed by Microsoft. Consequently, it is the only software application that saves work in the .PUB file format, a format that cannot be viewed by other Office applications like MS Word. Given that marketing material first requires revisions, approval and collaboration, the .PUB format becomes extremely inconvenient. Moreover, when using the services of professional printers, a PDF document is usually the format of choice for accessing and printing up graphic images and text accurately. To solve this issue, convert .PUB to PDF. In the PDF format, your content can be shared and viewed by anyone with access to an application that comes with PDF viewing capabilities, such as a PDF viewer.
Convert .PUB to PDF with Able2Extract
Users can easily create PDFs from their MS Publisher files using Able2Extract. Able2Extract is an essential tool for MS Publisher users as it can create PDF files easily and intuitively when you need to. Its PDF creation capabilities can be accessed through the virtual print driver or the user interface. Able2Extract lets you decide how you convert .PUB and PDF files.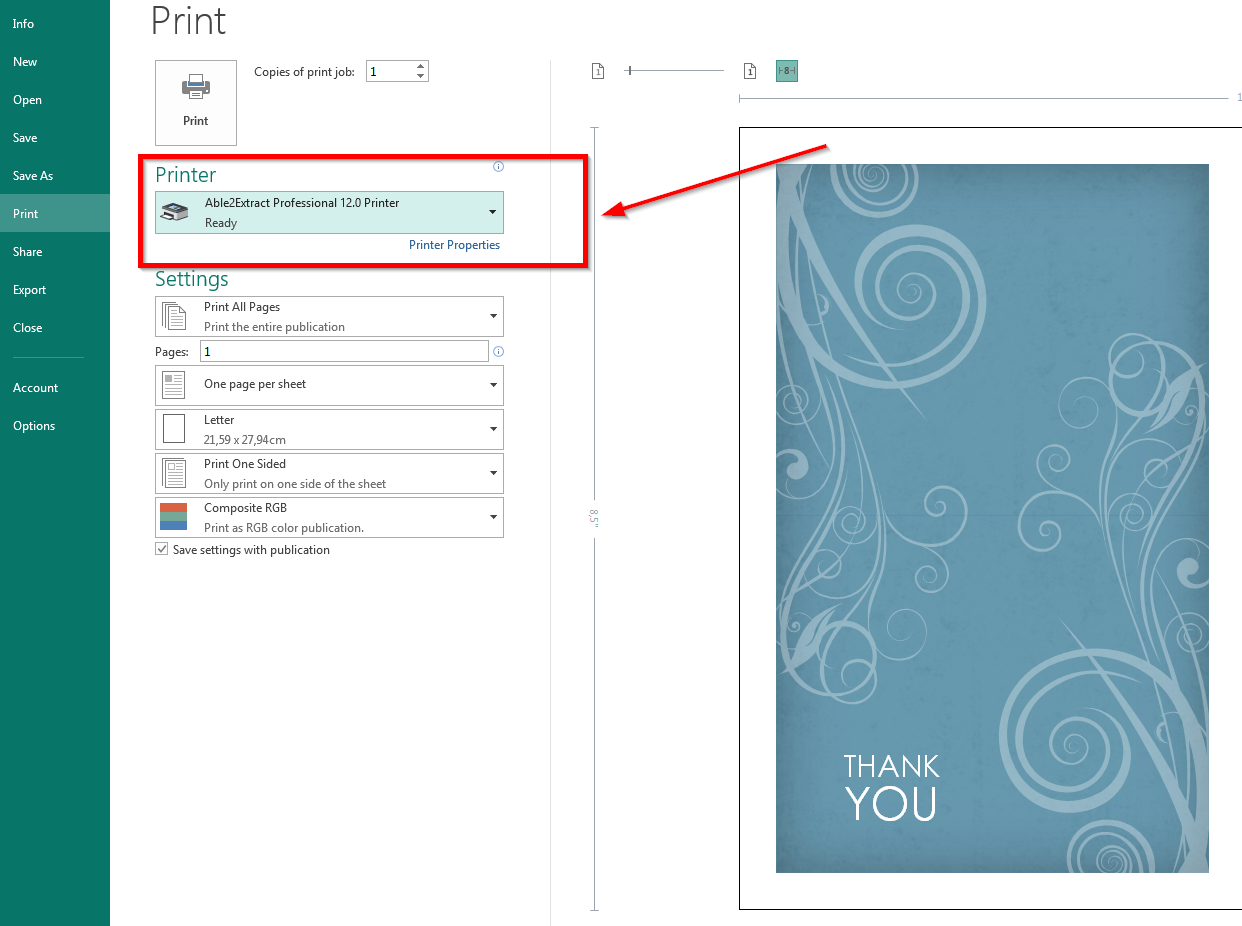 Moreover, as a full-fledged PDF tool, Able2Extract PDF Converter offers more PDF creation options than Microsoft's built-in Save As PDF feature. You can create a PDF document of your .PUB file with secure password protection to prevent any unwanted edits, a wise step to take as advertising designs representing a brand, company or organization need to be as accurate as possible.
Lastly, Able2Extract aims to help prevents any confusion with regards to content ownership and document management. It allows you to specify the information that is generated along with the PDF file. Tweak your meta data to include highly specific keywords, subject lines, titles and author names. So make sure that your next marketing and design project turns out as intended and remains secure during the reviewing and printing process.
To start testing out Able2Extract PDF Converter and its PDF creation capabilities, you can download a free 7-Day trial from here.