Converting MS Excel to PDF
Take MS Excel Spreadsheets and Convert Them into PDF for Easy Sharing with Colleagues
MS Excel is a spreadsheet application developed by the Microsoft Corporation. Excel is an important analysis tool for business professionals since it creates spreadsheets, graphs, and performs a variety of other functions, including sorting and managing your data. It is relied on by many financial professionals and it seems, and just about anyone from any industry interested in performing data intensive research. Here are a few:
Business Reports & Invoicing
A simple spreadsheet can keep excellent track of product sales and customer data without your company having to spend money and resources on data tracking solutions. Professional business reports, quarterly statements, sales invoices—all can be created within MS Excel. A simple ledger formatted according to your needs can be created for updating or maintaining information essential to your company.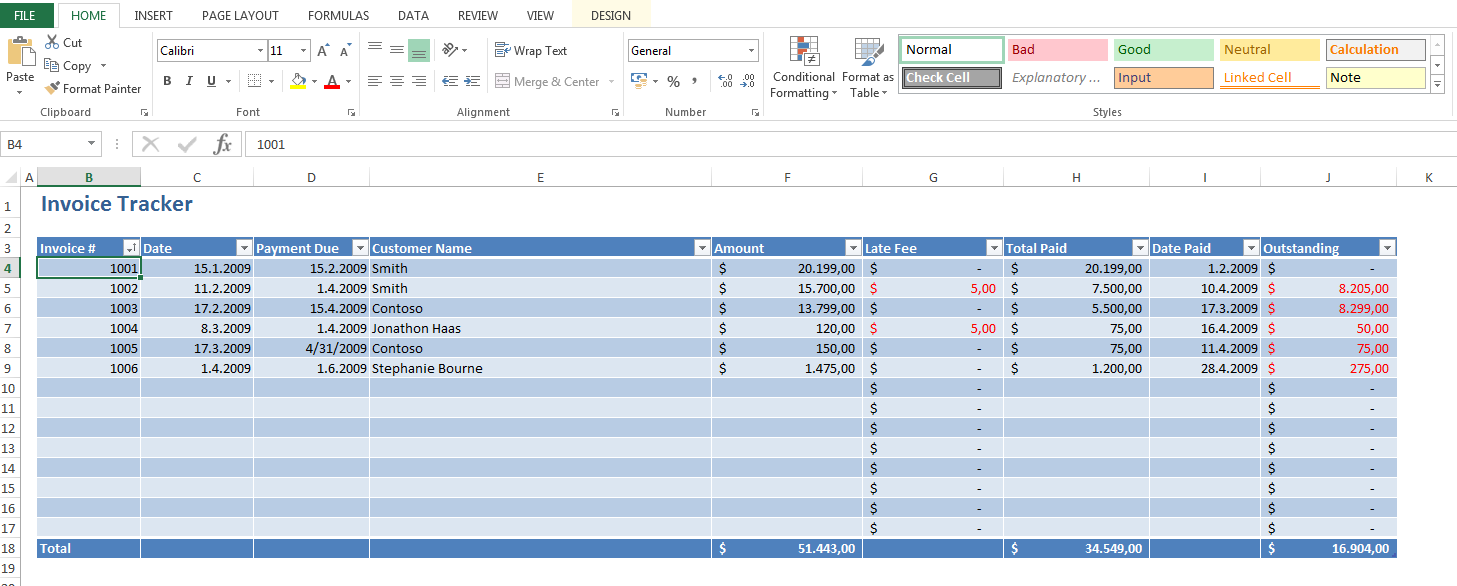 Accounting & Book Keeping
Despite its easy to use nature, do not be fooled. The spreadsheet application is also highly advanced and powerful enough for professional accountants and book keeping. It is commonly used for ledger purposes where deposits, budgets, income, and revenue earnings can be analyzed. Microsoft Excel simplifies the process with the many functions that can manipulate hundreds of rows of data. To make the accountant's job even easier, Excel templates with preset formulas can be downloaded for complex audits, saving you the time on creating a spreadsheet layout from scratch.
Research & Data Analysis
Although Excel is primarily associated with numerical data, it is also used for non-numerical data as well. Users specializing in manipulating and mining data can take advantage of Excel's many sorting and filtering functions. This is especially handy when dealing with statistical information. Microsoft Excel's specialized functions allow researchers to get that information into a more manageable form for analysis, allowing them to easily spot out trends, patterns and overviews of the information they collect.
Working With PDF & Excel In the Work Place
Regardless of your purpose for using MS Excel spreadsheets, the data you record is the important and valuable part. However, Excel is not a completely secure format with which to transfer it. This is why many users rely on the PDF format. With your data in the PDF format, you never have to worry if your analyses and calculations will be tampered with or edited without your consent. This is crucial for reports that are highly confidential and for corporate eyes only. To take full advantage of the many security benefits of the PDF, users turn to Able2Extract.
Convert Excel to Secure PDF With Able2Extract
Able2Extract is the perfect tool for MS Excel users looking for more advanced PDF creation options than the PDF functionality built into MS Excel. Able2Extract lets you specify PDF creation settings that will generate PDF documents with all the features you need. Able2Extract offers PDF security options for applying passwords and file permissions. You can decide what users can and cannot do with your file such as printing or copying and pasting text. Able2Extract even offers you the ability to customize the PDF document's information.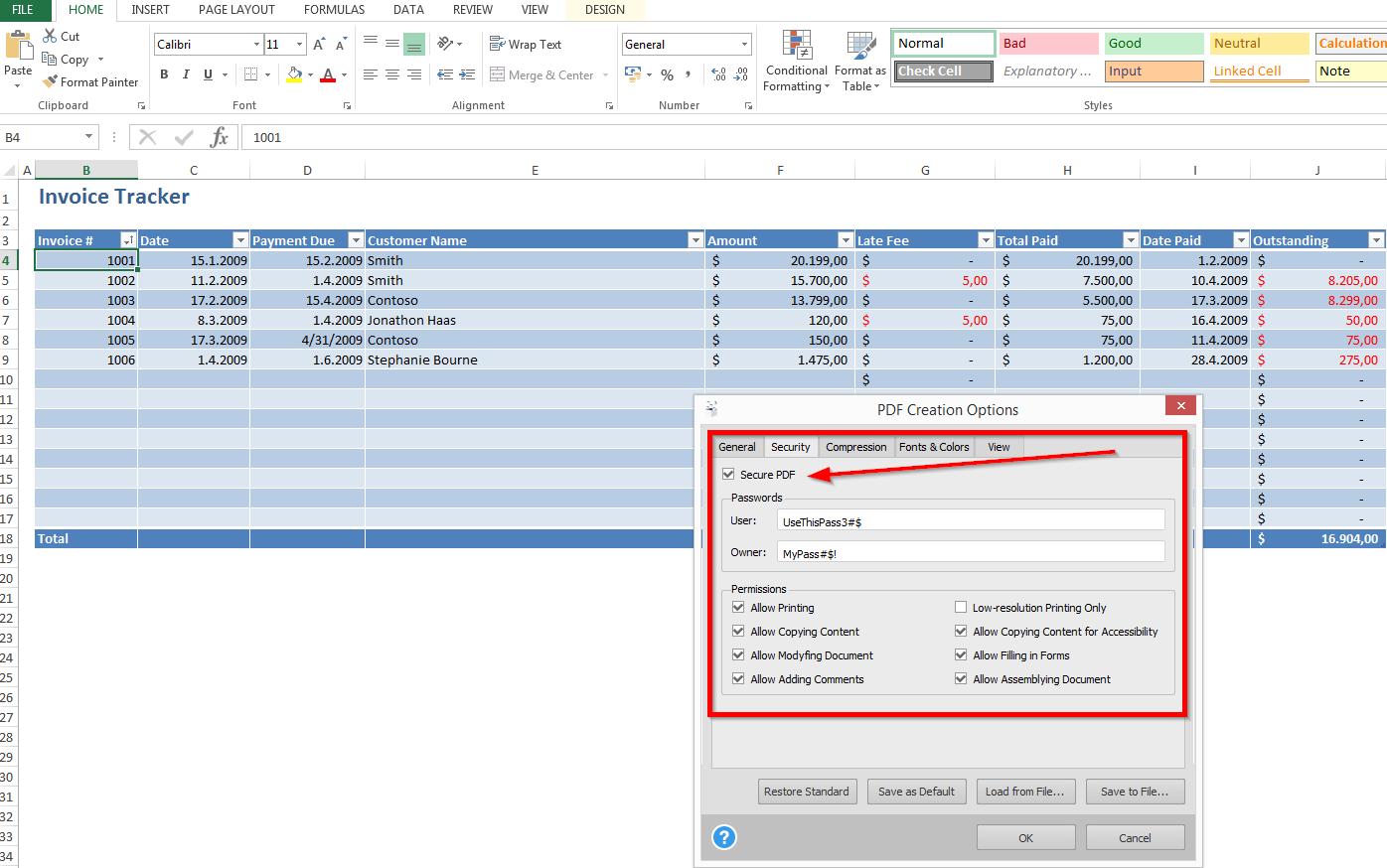 To create PDF files with Able2Extract, you can use the application's unique user interface. By clicking on the Create PDF command on the toolbar, you can start creating PDF files by browsing for and opening your file. From there, you can set your PDF creation settings and then simply save your file to create a PDF document from your MS Excel spreadsheet.
Alternatively, the Able2Extract virtual print driver allows you to create PDF documents quickly from any application that can print a document. With one installation you can generate customized, secure and professional PDF documents without even having to open Able2Extract.
Try Able2Extract free for 7 days or learn more about Able2Extract.