Able2Extract Professional 12
Get industry leading PDF conversion to AutoCAD formats. Able2Extract 12 can transfer complex 2D drawings and data with just a few clicks. Extract locked down vector graphics and text from native PDFs into DWG and DXF formats for easy editing in CAD programs. learn more »
Buy Now
Download Free Trial
What is CAD?
Computer Aided Design (CAD) involves using computer technology to help in the design and drafting of plans for physical items, such as products or construction. CAD is frequently used by architects, designers and engineers for modeling and designing buildings. Drafting using CAD can occur in both 2-dimensions and 3-dimensions.
Why convert PDF to Autocad supported formats?
CAD drawings are increasingly being shared via the PDF format. This is mainly due to the fact the PDF format is platform independent and does not require the native application to view the document. While PDF format is ideal for sharing, the primary problem with PDF is that it is not helpful if the user would like to edit or make changes to the file itself.
Investintech.com understands the need for interoperability between both PDF and AutoCAD formats. By using Able2Extract's leading PDF to Autocad conversion feature, designing professionals can convert vector images and text locked in native PDF files into fully editable DWG or DXF formats where they can be used and edited as needed.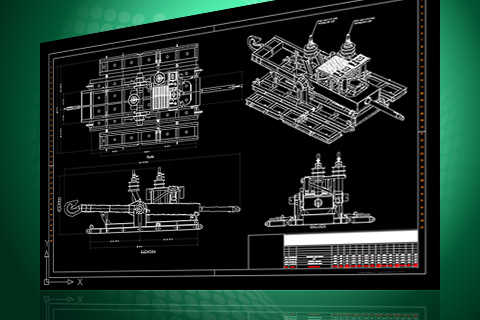 Why Use Able2Extract?
Cross Platform
Able2Extract simplifies multi-product and multi-platform workflows adopted by design, manufacturing, and architectural firms. Work and convert PDFs on the operating system of your choice--Windows, Mac OS X or Linux, and easily share them with other professionals, regardless of platform.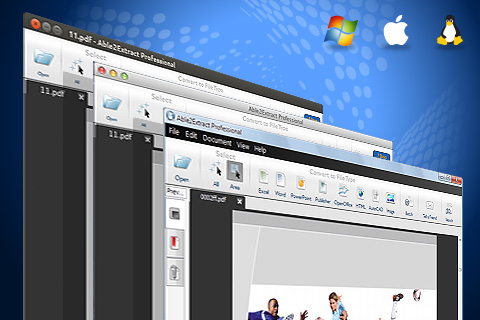 High Quality PDF Viewing
Our advanced built-in proprietary viewer provides a superior view of even the most complex 2D data. Zoom in on textual details and graphics. Rotate disoriented designs. Select between a continuous or single view of designs and drawings that span over a number of pages. Not only that, but you can preview the content to be selected and converted.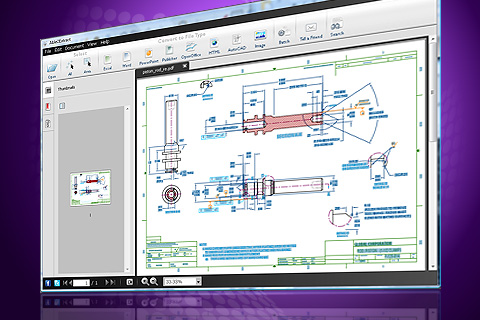 Select Your Conversion File Type
Re-access stored two and three dimensional design data and metadata. Able2Extract offers PDF to DWG and PDF to DXF conversions. Try Able2Extract and gain instant interoperability. Unlock technical drawings stored in native PDF files, collaborate with third-parties and eliminate time consuming bottlenecks.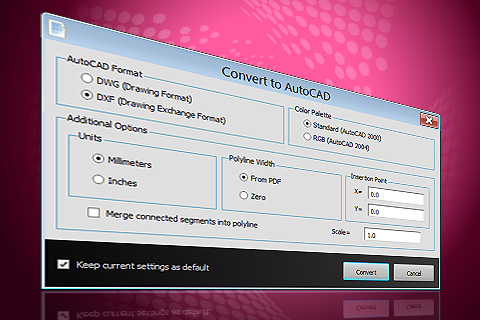 Output To Multiple File Layers
Work efficiently with complex CAD elements. Able2Extract converts your drawing directly into layers you can work with immediately after conversion. Users can easily access text patterns, hatches (filled shapes), polylines, and the standard AutoCAD layer.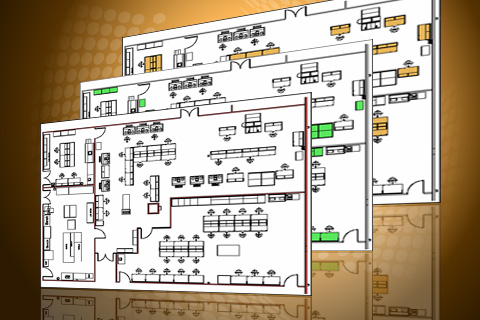 Compatible Color Palettes
Specify your AutoCAD compatible colour palette. Select the color palette based on your preferred AutoCAD color settings, and specify the color capabilities of the version of AutoCAD you are using, as well. Able2Extract provides options for "Standard" black and white or "RGB" color palettes.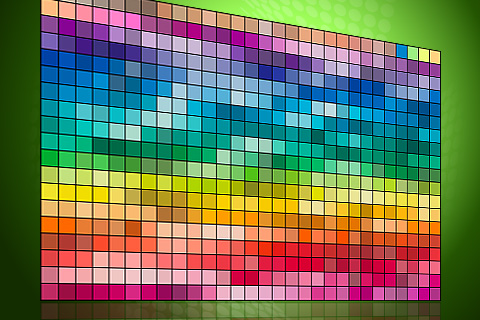 CAD Conversions Made To Order
Able2Extract's CAD conversion options have something for everyone! Manufacturers can specify metrical units and polyline width for product designs. Architects can adjust the scale of complex floor plans, while designers can set a specific drawing insertion point. Engineers can choose whether or not connected segments should be merged into a polyline.
Recover CAD drawings and manipulate them as required-- add, remove, change and copy elements of the drawing as well as textual portions. It's up to you!
Improve the collaboration process and increase drafting productivity with our advanced selection options and PDF conversion technology. Download Able2Extract and gain control over those CAD drawings once and for all.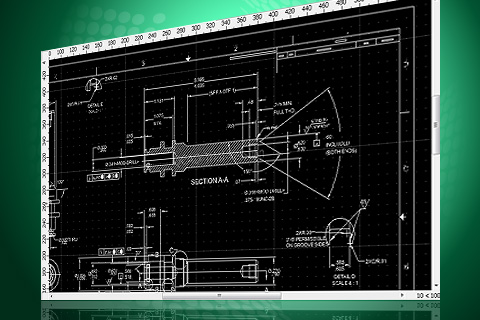 General Information
What is Autocad?
Since 1983, Autocad published by Autodesk has been the leading CAD software available on the market for designers.
What are DXF and DWG Formats?
Autocad makes use of two primary file formats. DWG is its native file format, while DXF (drawing exchange format) is its interchange file format. Essentially, the difference between the two is that DXF is the format that is used for exchanging files between various applications that cannot read DWG files.