MOBILE APPS
Sonic PDF Creator mobile
Sonic PDF Creator is a lightweight mobile and tablet app that provides highly quality PDF creation on the go. Make two simple taps to create a PDF from popular MS office formats such as Word, Excel, PowerPoint and text. App runs on iOS and Android. Learn more with our Quick Start Guide
Why it Works – The Professional's PDF Creator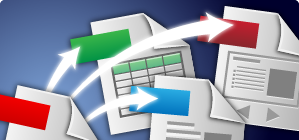 Professional & Secure PDF Creation
Create secure, professional quality PDF files in just a matter of seconds. Sonic PDF Creator's powerful conversion technology can create secure PDF documents from more than a hundred Windows applications effortlessly. Formatting, images, and fonts of the original file are faithfully preserved each time.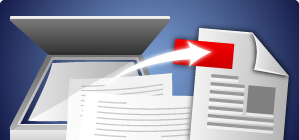 PDF Editing Precision
Got PDF files that need a tweak? No problem. Sonic can open existing PDF files for advanced editing. Manipulate PDF files with accuracy and ease through the user-friendly graphical user interface. Whether it means adding secure encryption, deleting individual pages, or merging PDFs, Sonic offers value added features that lets users do more with PDF files.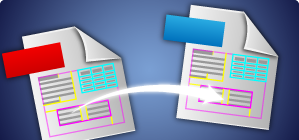 Advanced PDF Viewing
Sonic has a powerful built-in PDF viewer that provides users with even more control over the PDF creation and editing process than any other PDF tool. Preview PDF files and modifications instantly. Users can open PDFs for either viewing or editing at the same time.
Awesome Benefits

Customer Support
We currently have a community of 200,000 licensed users and our customer support has been available for each and every one of them. Call us by phone, send in an email, or drop by on our social networks. We'll find a way to keep Sonic working for you.
---

More Productivity
As with all our PDF tools, Sonic PDF Creator has features in place designed to save users time while ensuring accurate conversions. Convert Word, Excel, PowerPoint data and more to PDF flawlessly.
---

Less Cost
Our software has been constantly praised for being able to pay for itself from the start, and it's true. Sonic users have gotten superior PDF creation features for only 25% of the cost of Adobe Acrobat.
---

Join the Community
Investintech has gained 200,000 loyal licensed users with its decade of experience in PDF technology. Join the community automatically with a license and take advantage of our database of PDF resources.
See more benefits
I Investintech
See more testimonials
Resources


Artifex, the Artifex logo, Ghostscript, and the Ghostscript logo
are registered trademarks of Artifex Software, Inc.
PostScript is a trademark of Adobe Systems Incorporated.
Portions Copyright © 2001 artofcode LLC.
This software is based in part on the work of the Independent JPEG Group.
Portions Copyright © 1998 Soft Horizons.
All Rights Reserved.