Resource Center
A great reference resource for all things PDF and all things Investintech!


Learn the PDF Basics
A2E Interface and Output
What is OCR? Its use and benefits.
Learn about PDF Conversion
How Businesses Can Make Use of Scanned PDF Conversion
Electronic Document Optimization
Learn about PDF Creation
Secure your PDF documents using passwords and file restrictions
Using Watermarks to Stamp Sensitive and Confidential Material
PDF Related
Convert Your Fantasy Data into Spreadsheets!
Compare and Analyze Supplier and Competitor Price Lists
MS Office for iPad Tips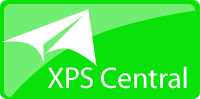 XPS Basics
What is XPS?

Getting Started With Vista
XPS Conversion
XPS to Word

XPS to PowerPoint