To copy text from the PDF, first select the text with your mouse. Once you have selected the text you want to copy, go to the Edit menu and select Copy.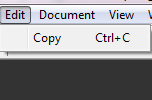 You will then see a confirmation that the text has been copied to your Clipboard.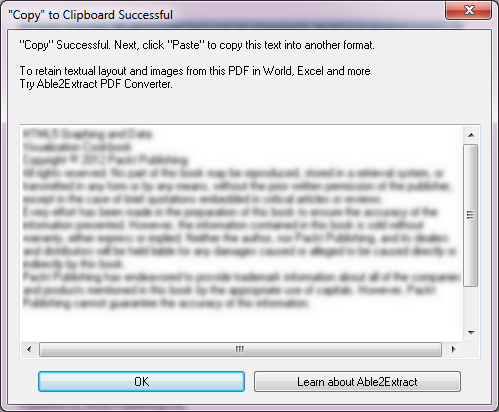 Click OK. You will now be able to Paste the text into another application.
If you are interested in extracting the entire contents of the PDF (color, pictures, layout, etc.) click on Learn about Able2Extract to try out Investintech.com's professional PDF conversion software.