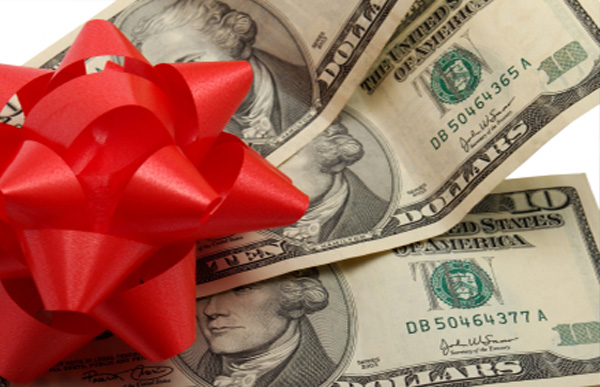 We all know that Christmas can be an expensive holiday.  From last minute Christmas shopping to vacation plans, you're always spending a bit more around this time of year than any other. And not only that, but traveling and visiting family and friends makes it even harder to keep a budget in check.
If you're going to be extra busy this year, try getting your finances in order from your smartphone or tablet device.  You may be thinking that personal financial apps like Mint are all you really need. Yet, such tools can sometimes offer a poor fit with unneeded features or may not even have the tracking verticals you need.
However, there are other ways to keep on top of things that involve nothing but tools you already use on a daily basis. Here are four.
1. Work With Excel Spreadsheets On Your Device
A lot of people turn to Microsoft Excel for analyzing numbers. So it's a natural choice for staying on top of your holiday budget. With a spreadsheet you get to decide exactly what you want to track and how to track it. The best part is that you can access that spreadsheet on your mobile device through virtually any app that supports document viewing or editing.
Spreadsheets will offer you a good alternative you can customize as much as you want. You can set up different columns for tracking Christmas shopping, traveling budgets or co-coordinating bill payments over the holidays.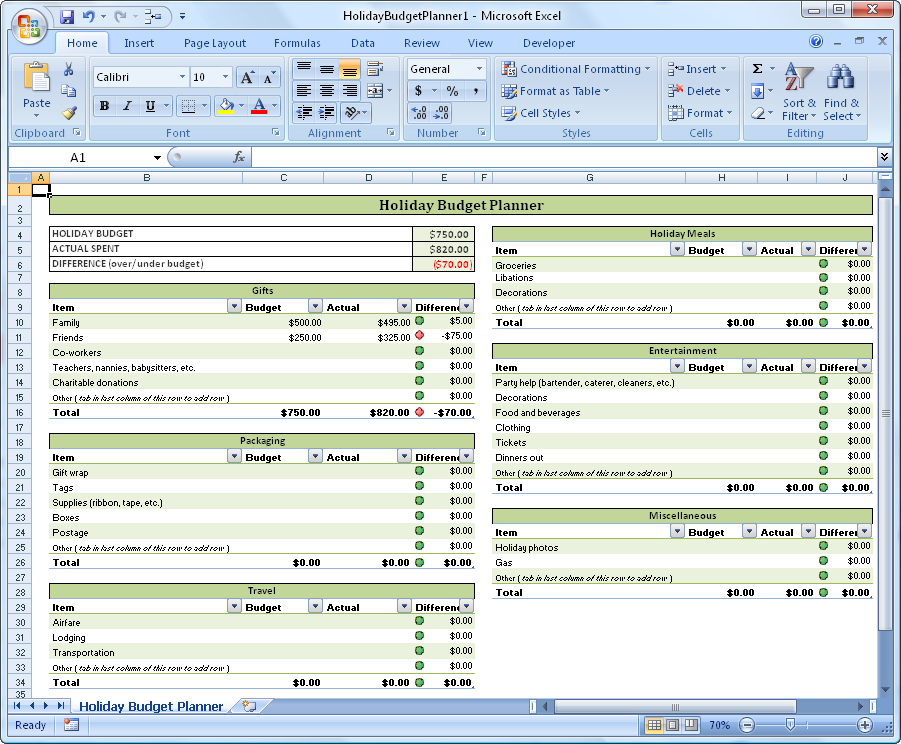 As a bonus, there are basic budget spreadsheet templates you can download for free or through the Microsoft Excel program. These are already formatted and some are even set up with formulas baked right in. Once the template is downloaded and your numbers are in, you can handle your data from anywhere without having to start from scratch.
2. Edit and Update Your Budget While On The Go
One of the hardest things about budgeting is making sure that you constantly check in with it. Needless to say, your mobile device can be the best financial tool in your arsenal this Christmas.  This will ensure that you aren't left with an excuse for impulse purchases you made because you thought your budget could spare them!
Updating your budget right on the spot is key.  Log in your expenses while you're at the cash register or check in on your account status before you make a big purchase. Making quick, smart choices is all about being informed and what better way to get your information than right there when you need it.
3. Convert PDF Data From Financial Statements
Another aspect of working with any money matter is the difficult to edit PDF format. It's often used for sending, receiving and storing your financial information. Yet because your banking statements contain hard numbers of your monthly debits, deposits and transfers, you should work them directly into your financial budget spreadsheet.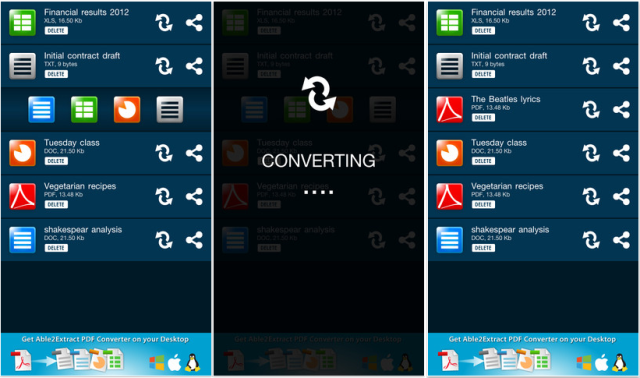 For this, you'll want a mobile converter that's quick and simple to use.  Though full fledged PDF to Excel tools are found mostly for the desktop, free PDF to Excel mobile apps  exist that will let you convert your PDF content to Excel simply by tapping. Remember that your budget is only as accurate as the data you use. So use the information from your digital statements.
4. Sync Edited Spreadsheet Budgets
The best part about mobile devices is that you can connect it to any compatible cloud service. Cloud drives are great because you can update the numbers in your spreadsheet on your device and then sync those changes to your desktop. Services like Box.com and Dropbox  make it so that you don't have to manually update each spreadsheet version. One copy can be edited from anywhere.
Another great advantage of using cloud services for your budget spreadsheets is that you can share the file with anyone from anywhere. Family members can easily gain access to those spreadsheets while they shop in different stores. It's an efficient, yet simple way to make sure everyone is on the same page and no overspending happens.
Maintaining a budget is about working smart and efficiently.  More importantly, it's about putting it into practice and making it into a habit. What do you do to stay on budget during Christmas each year?