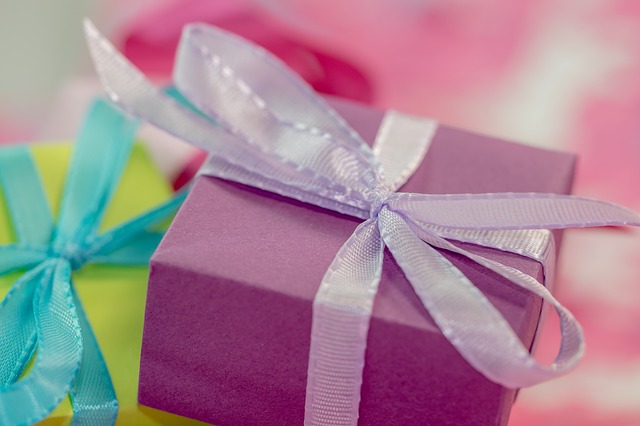 Mother's Day falls  on Sunday, May 14 this year and it's actually closer than you think. If you haven't bought your mom anything yet,  time is running out. But you don't have to worry, there's still  a chance to get her a nice present and show your appreciation and love.
As always, there are a ton of standard gifts you can get her: flowers, chocolate, books, jewellery, clothes. The only problem is that she's likely to get those from everyone else. So why not try something different this year? Instead of buying her the usual, get her a tech gadget she can use on a daily basis.
Nowadays, there are hundreds of small gadgets and tools that anyone, your mom included, can use effortlessly. And your mom doesn't have to be tech savvy to appreciate a smart gift.
To make things easy for you, we've created a list of 7 Mother's Day tech gift ideas you can buy. And the best thing is — all these gadgets are under $100!
Let's start before it's too late!
If you're looking to make you mom's life easier, search no more. We have a proper gift for you. No gadget can do a better job in helping her with daily tasks than the Amazon Echo Dot. It's a amazingly versatile gadget and can be described as your own personal virtual assistant.
And what can it do you for your mom, you ask? The Amazon Echo can stream music for her, give her the latest news, the weather, help her shop and track her Amazon packages. Also, as a virtual assistant, the gadget can add reminders and to-do lists, check traffic and even set timers and alarms.
With the added ability of linking to several smart devices on top of all that, the Amazon Echo Dot is probably the best and the most affordable home device you can buy under $50.
Does your mom occasionally forget the whereabouts of her iPhone? If the answer is yes, then this is something we're sure your mom, or anyone else, would appreciate.
Tile Slim Tracker is small and nifty gadget that can easily track your phone and find it. As long as your phone is within its Bluetooth range, you'll have nothing to worry about. How does it work? Simply double press the button and your phone will ring – even if on silent.
The device is super slim, barely thicker than a credit card so it's easy for carrying around in your pocket or a wallet. The tool has a non-removable battery that can last for the entire year.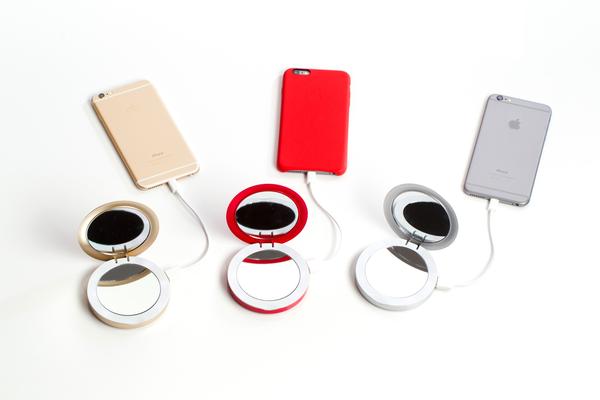 If you want to surprise your mom with a smart and useful gift that she can always carry around, this is it. The Pearl Compact Mirror is a perfect present for moms that are always on the go.
Looking like any regular mirror, Pearl is a 3.5-inch disc that comes with two mirrors (normal and 3X magnified). The secret of its magic lies in a sizable 3000mAh battery and the fast charging 2.1A USB port that can charge Android, iPhone or any USB device.
Last, but not the least, it has a bright LED ring that lights magnified mirror and allows your mom to makeup even in the dark. The mirror comes with a  matching case so you can choose the one that fits your mom's lifestyle. Pretty sweet, right?
We're pretty certain that your mom likes to read. So instead of buying her one book, give her a million books at the same time, all in one place. How? The Kindle Paperwhite. It's the perfect solution when we talk about electronic book readers.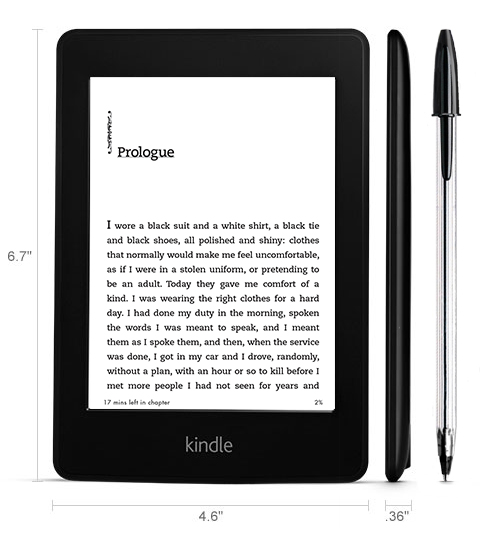 Amazon decided to get back to basics with this one. It's a 6-inch, simple-looking device with a 300-ppi resolution and a single on/off button on the bottom. Because of this resolution, any digital content will be easy for your mom's eyes and she'll have no problem reading it. And the reading experience itself is amazing since swiping between pages is nearly instantaneous with no delay.
One huge plus is the battery. The battery life is amazing, so your mom will be able to read her favorite book for days before any recharge is necessary. With all this, Amazon's Kindle E-Reader is an excellent gift for any book enthusiast and we know your mom will love it.
A perfect gift if your mom is still doesn't own one of those Smart TVs. With this useful device, she can get all major streaming channels and make every TV in her home a smart one.
Roku Express delivers a fast 1080p HD streaming service, and with no monthly rental fees, your mom can enjoy over 400,000 movies and TV episodes across 4,500 channels, including Netflix, Amazon Video and more for free.
Besides this, Roku Express possesses some amazing features, such as an easy-to-use remote, user-friendly navigation, and an option to perform a simple search across all channels. At an affordable price, you can even get one for yourself to enjoy as well.
Fitbits are always popular high-tech presents and this one is no exception as Fitbit Alta HR makes an ideal Mother's Day gift.
Currently, this ultra-slim wristband with a heart rate sensor is one of the sleekest fitness trackers on the market. With different colorful bands that your mom can choose from, the gadget can also receive notifications and easily sync with computers and mobile devices. Your mom can also see her calls and texts on the display whenever her phone is nearby.
The battery lasts up to 7 days so she can track her activities, steps, distance, calories burned, and fitness progress all day and night without the need for a charge.
If your mom doesn't have a tablet yet, we have the solution for you. Amazon's Fire HD 8 Android Tablet is a great gift if she hasn't yet experienced the joy and excitement of owning a tablet.
Not only does this tablet possess a lightweight body and an 8-inch HD display  that's easy to handle, it can now last for up to 12 hours, has 50% more RAM for faster performance, and Dolby Audio for an amazing sound experience.
Available in four colors, it has a snappy and fast processor that can finish the most common tasks your mom will have. She can enjoy thousands of movies, TV shows, songs or apps, making this Amazon Fire her new favorite smart tech toy.
We hope you find that unique tech gift that you can surprise your mom with. If you don't have enough time to decide, there's always her birthday.
Did we miss anything? Feel free to tell us your ideas and what  you bought in the comment section below!