Still stuck for costume ideas this Halloween? Don't worry. There's still time.
You can always quickly pull out last year's costume, but no one ever wants to be the same thing twice. Thus, you may be hitting Pinterest, YouTube or Google for some quick costume ideas that'll look good and is easy to put together.
But if you really want to know what's hot and what's not in terms of costumes, skip the ordinary Google search for images and ideas. This year you may want to try Frightgeist.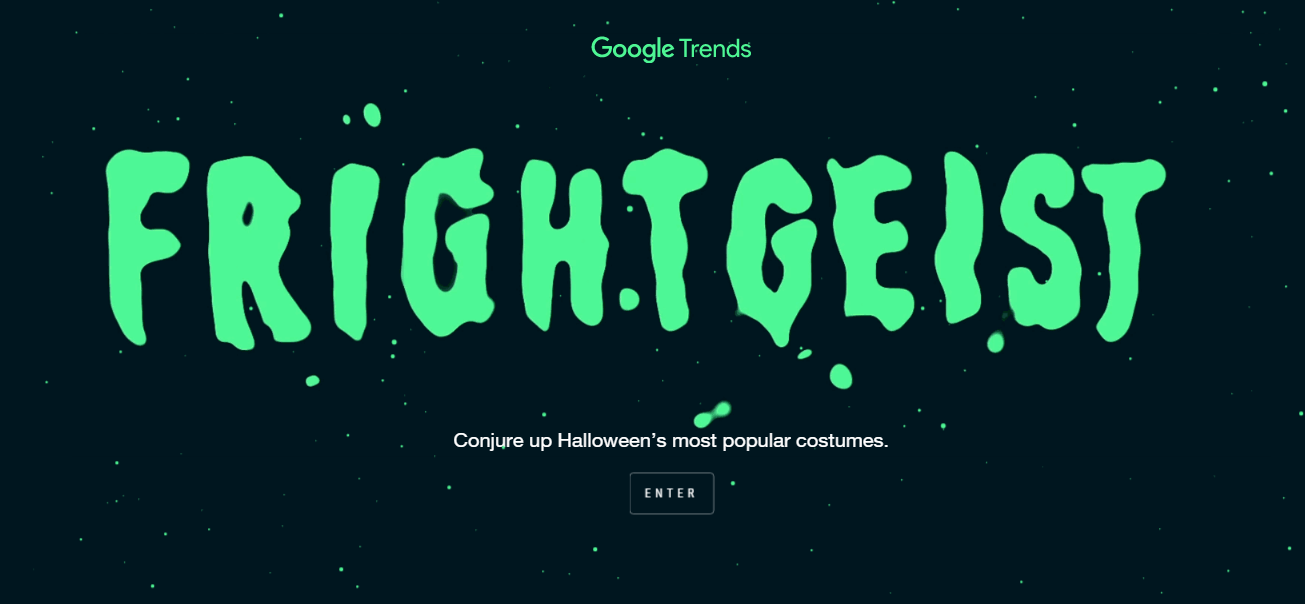 This is essentially Google Trends with a Halloween twist.  Frightgeist is packaged as a guide on what costumes people are searching for and looking up in the US.
Google Trends pulls the top 500 costume search results that are going on and then ranks and visualizes that data so you can quickly see, at a glance, what others are thinking of dressing up as. You'll also get a couple of handy FYI snippets on the costume related trends.
You can search for costumes that are trending nationally or locally by region. So if you're partying it up across town, dressing up for the costume contest at work or trick treating with relatives in another state, you can customize your costume idea accordingly.
When you search locally, you'll get a map to visually select your area. You can then hover over your region to view the top search trend in that area. Click through and you'll get a rundown of other popular searches for that region.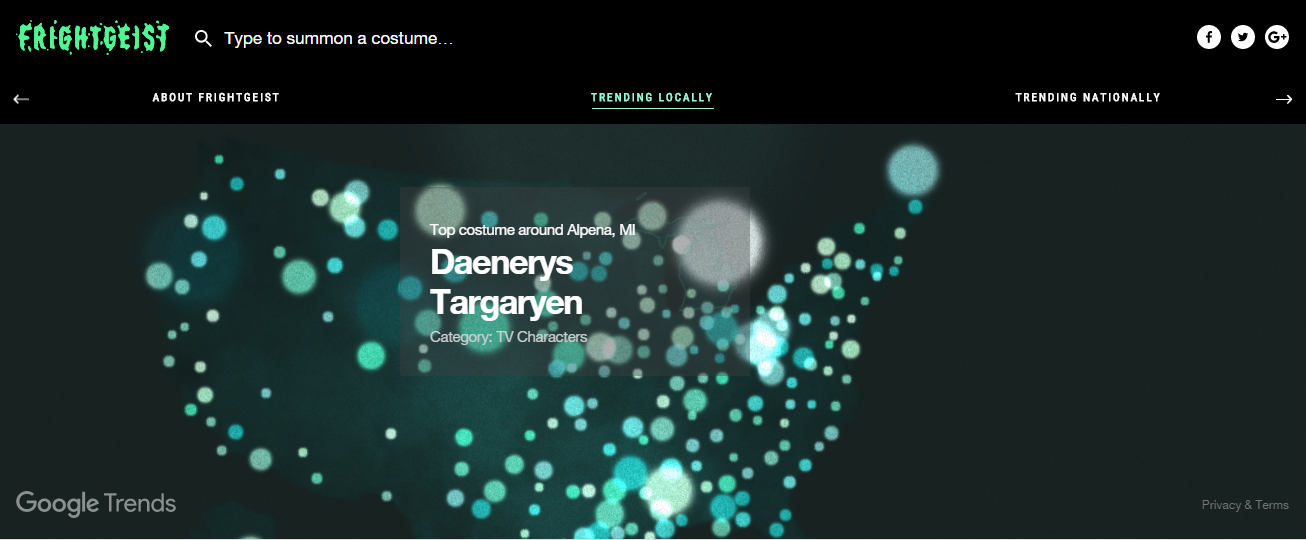 Search nationally and you'll see what's trending on a much bigger scale. These results will show you the top trends list across the entire country.
When using the search box, you can type in a costume idea or have Fightgeist do the all searching with the "Surprise Me" button. It will randomly pull up a costume search result for you. Clicking on the button once, I get Wonder Man from the Marvel universe, who ranks 475 on the national trends list.
So use the results to start brainstorming ideas. Or use the results to avoid the popular trends and stand out with a costume no one else has. There's a convenient "Show Something Less Popular" button that shows up when you view details on a popular costume trend.
But if you like dressing up as everybody else—that's cool too. The button will turn to "Show Something More Popular" if you're viewing a low trending costume idea.
It's interesting to see how everyday tools can be put to cool uses like finding a Halloween costume. So don't miss out on this tool and some awesome ideas. Give it a try and see what costume trend catches your eye.