How prepared are you for that first written assignment of the school year? It may still be early, but it's always a good idea to stay one step ahead of the game.
Now we all know that writing research papers and essays is one thing, but to do it effectively is another. If you're a student struggling with the writing aspect of your papers, then  you know what we're talking about. This is why MS Word is as powerful as it is, offering tools that make it more than just a text editor. It strives to help you as much as possible with any task you may have.
But if you're finding that despite this, MS Word's core functionalities aren't as advanced or intricate as you need them to be, the program will still give you powerful options with Apps for Office 365.  If you've been using Office 365 for the basics and haven't explored these apps yet, here's your chance.
Much like Google Docs and Sheets Add-ons, Apps for Office are basically mini programs that can add features that go beyond Microsoft Office programs, like MS Word. These apps are used directly right within your document. They can add a ton of extra functionality that not only helps you get your writing done faster, but helps you get it done better, as well.
To begin, you can find the app functionality through the Insert tab on the ribbon. To insert an app into a Word document,
1. Go to the Apps section of the Insert tab on the MS Word Ribbon.
2. To search and add new apps, click on Store and browse through the available apps listed by category.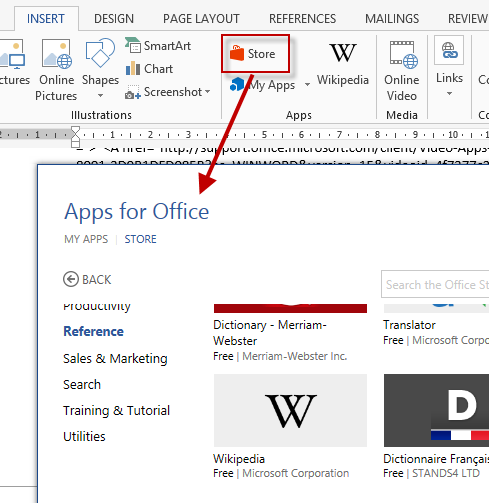 3. Once you find an app, click on it.
4. Activate the app by clicking on Trust It in the information box.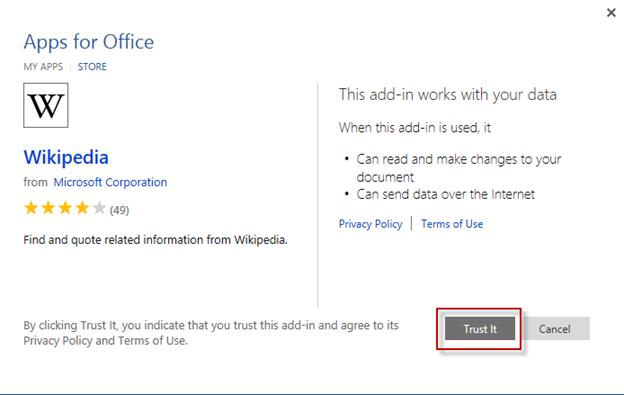 The app will then appear on the right hand side of your Word document. You can change this once you're inside the app if you like though. To access apps you already have, simply click on My Apps and select the app you need from the list.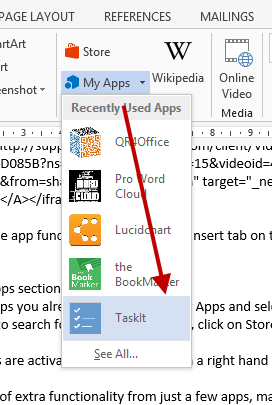 You'll get a lot of extra functionality from just a few apps, making MS Word that much more powerful. To give you an idea, here's a short roster of some pretty cool apps for MS Word that can really raise the bar for your document creation process. All of these can be found in the Office store.
TaskIt is a great app to have. It's a to-do list that sits directly within your word document. This is perhaps one of my favourites. It helps in breaking down large writing projects, staying on track, or itemizing your thought process. You'll always know exactly what you need to do.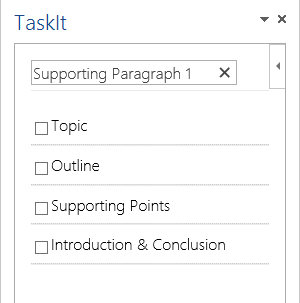 Wikipedia makes this roster because, lets face it, who doesn't check the site for background information? It's the perfect tool for doing a quick reference check while you write. Either highlight a word in your document or simply type your search term in. The Wikipedia article is displayed right within your document.
Lucidchart, the popular data viz tool, gives you a great option for creating diagrams, mind maps and flowcharts for your document. You need to have an account or sign in with social accounts like Google or Facebook to use it, but it's well worth it for those who are either regular users of the tool or need an indepth visualization on the spot.
The Bookmarker comes in handy if you need to reference or get back to a certain webpage or resource. You don't have to resort to pasting ugly links in your document that skew the overall character or word count. The app will list all of your bookmarks in one panel without having to junk up your document.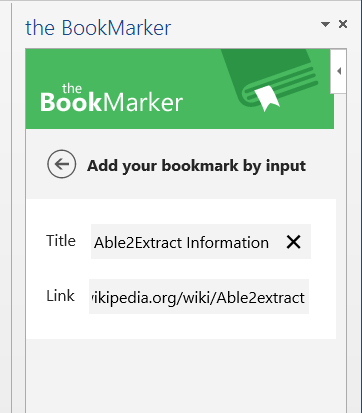 Pro Word Cloud will create a word cloud from the selected text within your document. You can adjust features like the font, colours and layout, selecting the size and number of words you want in it. This is great for creating visuals for your content or in publications like ebooks or eguides to sum up a concept or emphasize connections between ideas.
QR4Office is a neat app. It lets you insert and generate a QR code in your document. Customize your information and the QR code image itself. Then all you have to do is insert it. If you're creating research content for a special cause or that'll be shared publicly, this is a perfect way to help increase your sharing potential.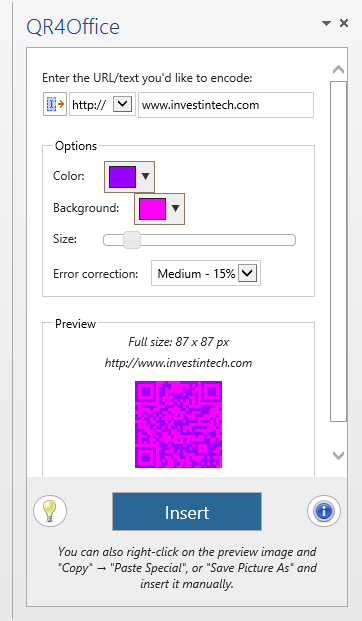 In addition to Microsoft Word, the Office store has all kinds of different apps for other Office 365 programs like PowerPoint and Excel. There are a lot of apps to browse through, so you're bound to find that one handy app that'll make your written work go more smoothly–no matter what the content!