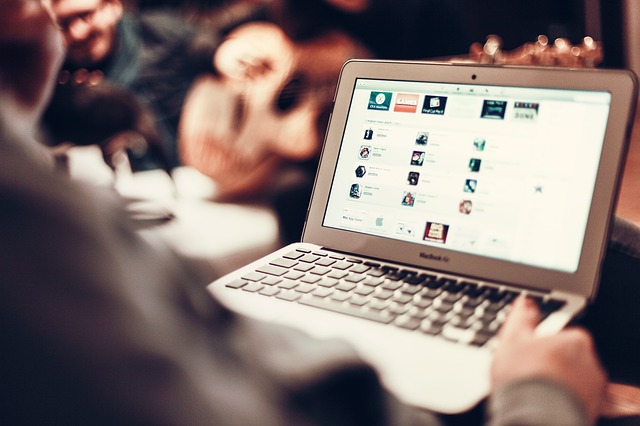 Nowadays, we're constantly in a state of distraction. From texting and checking emails to posting on Facebook and watching YouTube, technology has made it all too easy for us.
Overall, unwinding with a few Facebook updates can be harmless.  However, in your academic career the digital distraction can have a negative impact on your success.  Procrastination and distractions lurk in every corner.
Yet as the world of education changes and institutions invest heavily in educational technology, your approach to learning and studying will need to change.
The question is, can you develop an effective digital learning strategy when technological distraction is everywhere? The answer is yes.
Use The Age Of Distraction To Your Advantage
Sure, it can be tough to switch gears online and focus on the task at hand, but the trick is to work with the distraction, not to try and beat it. The digital habits you practice every day is where you can start developing solid digital learning strategies that'll stand you in good stead.
And there's no time like the present to start prepping yourself for next year. Currently, students have and will continue to see major changes in how learning will occur in 2015 and onwards. Aurion Learning, a company dedicated to helping organizations develop online learning solutions, got an overview of the latest trends.
And the statistics paint a clear picture: the world of education is not only focused on digitizing your learning style, but your academic lifestyle as well. So what can you do to turn your daily distractions into a learning tool? Here are a few suggested strategies.
When You Browse, Browse Creatively
Think about it. You search for something on the web all the time. But chances are, your usual search habits aren't producing results.  Most of us only use Google for basic keyword searches, but not much else.  But there's so more to Google than just search.
In fact, there's more to searching the web than just Google, too. You can easily refine your research skills for projects by finding other creative ways to search the web.  All you need to do is to look differently at the internet: what searches you can perform without Google?  Where else can you find answers? In a nutshell, make the time you spend web surfing count.
Post, Upload And Interact With Content On Social Media
Believe it or not, posting links and uploading files and images on social networks can boost the digital learning process. The skills you use to interact on social media are essentially the same skills needed to participate in and work with digital learning environments. Thus, you need all the basic tech skills you can acquire.
Some examples of where you'll need basic skills:
Creating PowerPoint presentations, mock business plans, or ebook study guides.
Voicing your opinion in class forums or e-bulletin boards.
Following people & networks related to your field of study as learning-related resources.
Curating content and tutorial sites to keep you on top of your niche and related skills.
Staying organized with files and group members by using a document management system.
Use social media check-ins as a way to practice your digital interaction skills, but don't get carried away. Remember—social media is a means to an end, not an end in itself. 
Pay Attention To The Headlines In Your Feed
As much as we say we're digitally connected, not many of us will know automatically how to accomplish something specific online.  The simple strategy to improve that is to get familiar with web tools.  You read about online tools constantly. Not a blog post in a feed goes by without some mention of Dropbox or tips on Google Docs. All it takes is actually clicking through to read about them.
So start creating your own personal toolbox.  Try one tool at a time to get yourself familiar with ones like Evernote or IFTTT. Ask yourself things like: Which would be the best for publishing my work? How can I send that large file of an essay? Can I annotate a peer's digital paper? Discover popular tools with the aim of fitting them into your academic routine. 
Get Connected Visually
While having online courses makes it easy for you to participate in class from anywhere, distance and online learning itself, isn't easy. You need support, peer discussion, and feedback from people who may not be physically there. You have to adapt to a new communication system without the all-important human factor.
Here, collaborative tech will be key. If you're constantly online, then you know all about chatting, IMs and video conferencing. Tools like these will help you make the human connections needed throughout the learning process.  This is especially true of video conferencing. A single video chat or G+ Hangout can give you that extra learning boost which avatars and textual IMs can't.
Some tool strategies to help with the actual work:
Use project management tools to keep everyone on track.
Collaborate with video and e-conferencing and chat tools like Skype.
Use Wikis and whiteboards for major group research and presentations.
To stay in touch with class mates, create Facebook groups, Google+ circles or Twitter lists.
The ability to develop transferrable digital skills is more important than ever. Tapping into your daily distractions can be one effective way to get immersed in your digital learning experience.  But what other strategies can you think of?