Excited about the Oscars? We're right there with you. It's always fun to watch and find out which actors and movies will form the 2015 Oscar-winning roster.
So in honour of the 87th Academy Awards and movies in general, we thought you'd enjoy a quick and highly related PDF resource. And we spotted out a great one for PDF movie scripts from Gointothesotry.blckst.com.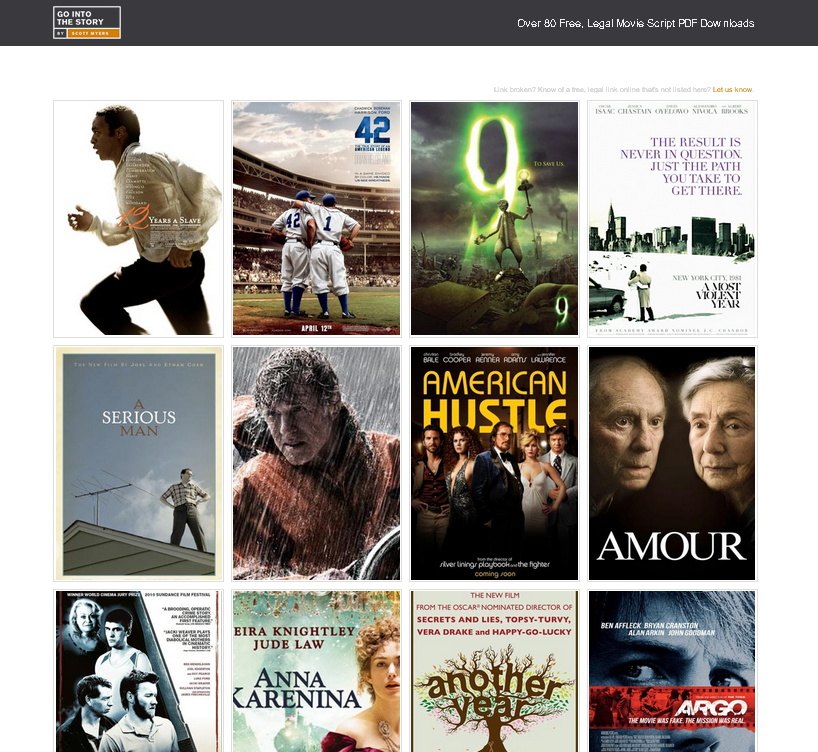 Gointothestory.blckst.com is the official blog for The Blacklist, a network where script writers, buyers and representatives can connect. The blog was created by screenplay writer and script writing instructor, Scott Myers, whose credentials include the movies K-9 and Trojan War. He teaches script writing courses online, using the blog as a resource for his students and anyone who loves the art of movies and writing.
Go Into The Story has one webpage in particular dedicated to featuring a great selection of more than 80 PDF screenplays online, which, according to the site, are legal and free to download.
The screenplays are from recently acclaimed movies you've watched, if not, heard about. For instance, you'll find the 2014 Oscars Best Picture winner 12 Years A Slave, the popular hit Frozen, and movies that featured Oscar winning actors such as Dallas Buyers Club.
Moreover, there are screenplays fromthis year's Oscar nominations for 2015. You can get a good look at the Oscar movie you're vouching for in detail, line by line. Those already posted include, Into The Woods, The Theory of Everything, Still Alice, and Birdman. So be sure to check them out before the big day!
Enjoy.