Super Bowl Sunday. Two teams. One winner. An entire season of playoffs leading up to one championship game. Who do you have pegged to win?
If you're a football fan, chances are that your choice is already locked down in an office pool. After all, nothing adds excitement to a game like a small pool among you and your colleagues—especially when you win and get all the bragging rights!
That's the fun part. But if you've ever managed a pool yourself, then you'll know that as fun as it can be, it can also be stressful. From trying to get your football squares filled to updating your bracket sheets, every pool manager hustles to get everything organized and recorded properly.
Don't worry if things didn't go smoothly this year.  We found that no matter what kind of pool you're running, there are a few tricks that can make things go easier.  So while the Super Bowl marks the beginning of the end of tracking sheets and football statistics (at least for a while), we thought a short list of tips and tools would go a long way to helping you with your next football pool. Check them out.
Use Excel Templates
First thing's first–did you create your Super Bowl sheets from scratch? If so, you should re-consider. Save yourself the time and effort next time by using a template.
You can get a variety of templates for any pooling options you and your workmates set up. Even better, you can find templates with formulas and functions pre-set so that calculating details like scores is just a matter of entering your data.  A simple search online can dig up a number of downloadable super bowl squares excel templates and tracking sheets for free.
Share your Football Squares On GoogleDocs
Whether it was your first time handling the project or if you're a seasoned pro, you probably had a tough time filling all your football squares once the most popular numbers for super bowl squares were taken. To help combat that lull in interest, try distributing and sharing them publicly. Doing so will help spread the word around the office.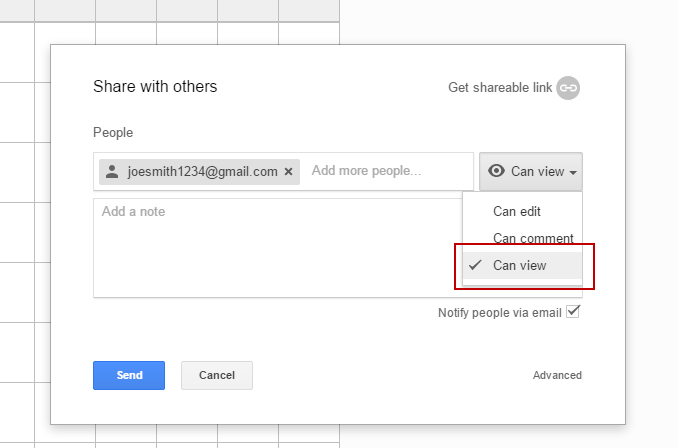 You can easily upload it to a cloud server like Google Docs and then simply add a person's email address to share it. To keep others from modifying your bracket sheet, set up file permissions allowing only others to view the available squares while you alone can update and lock in everyone's picks as more people join.
Keep Everything In Excel Worksheets
In any pool, you'll want to keep track of everything involved with the game—statistics, players and standings, so you can report the calculated results to your pool members.  To make this task easier, keep track of everything in a separate worksheet within the same workbook as your pool tracking sheet.
This may seem obvious, but it's the most overlooked yet effective way to keep others updated on statistics during the game. You can easily use an Excel formula, a macro or a function to automatically calculate points earned, highlight player data or tally up the standings.  Thus, if anyone in the pool needs to check in on how their picks are doing, they can find the updated details organized alongside the tracking spreadsheet.
Use A Microsoft PowerPoint Template
                                                                                  Image Source: Free-Power-Point-Templates.com
Now we all have our own preferences when it comes to getting things done, and if Excel isn't your thing, don't waste time trying to struggle with it. Instead, consider using another format like PowerPoint. Free-PowerPoint-Templates.com has a quick tutorial on how to make a football squares template within PowerPoint. It shows you how to achieve the same goal and set up without all the formulas.  Simple.
Finalize Your Pool In PDF Format
Among the many important tasks to carry out, having the pool set in stone is key. Once you have all you Super Bowl squares set, for instance, the next thing is to ensure that those squares don't get altered when they're distributed.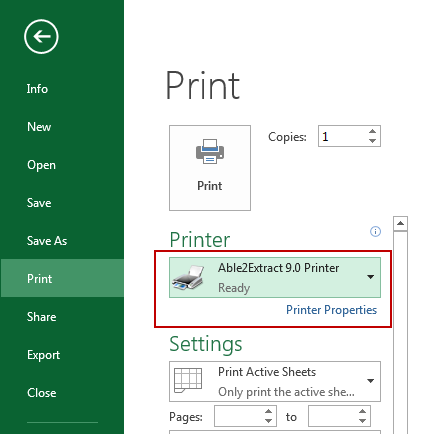 The most convenient way is to create PDF files of your sheet. It's a great way to keep yourself accountable and to secure your co-workers' picks until the end of the game. Able2Extract can do this easily from MS Excel (or PowerPoint) with all the PDF creation and security features needed.
So are you ready for Super Bowl weekend?  Share your office pool tips and tricks in the comments!