To help keep our customer service consistent across the board, we updated our support system a few months ago to include our Software Advantage Plan. The plan, aimed towards improving the quality of your one-on-one service, essentially gives you priority status for customer support.
But that's not all. The Software Advantage Plan also comes with a number of membership perks–one of which is exclusive access to special builds and full product upgrades.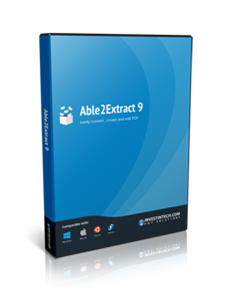 And if you're an Able2Extract user on the hunt for software deals, this is the perfect perk to cash in on for Black Friday.
This is because in just a few days we'll be releasing the all-new Able2Extract v.9.0, which will let you edit and create PDF files! No extra add-ons needed.
If you get the Software Advantage Plan now, you can get the Able2Extract 9 upgrade right before it's released to the public!
It's a deal you don't want to miss out on.
Here's what the plan includes.
Software Advantage Plan
As a Software Advantage Plan subscriber, you get:
-Own Priority Support: Get your issues to the front of the line and get support when you need it most.
-Access to the Software Advantage Plan Web Portal: Log in to the Software Advantage Plan web portal and get hands on, direct  access to customer service. Submit your issues to us directly, check in on the status of open requests, and find product updates and upgrades for downloading.
-Quick Response Times To Your Issues: Get faster insights on your conversion issues and tailored solutions that can be implemented immediately.
-Annual Product Updates: We'll send you an email notification when a new update is available so you're constantly using the latest PDF converter technology.
-Exclusive Access To Unreleased Builds:  Users get to download and test out our latest product builds. All subscribers get the first taste of our Able2Extract v.9.0, which includes PDF creation and PDF page editing! Test out the product and its newest features before its public release.
We offer the Software Advantage Plan for only $39.95/year where you will basically own Investintech support for our Able2Extract desktop products, both Standard and Professional versions.
As soon as you purchase a subscription, you are automatically registered and can take advantage of your membership right away.
You'll receive a Software Advantage Plan code you can reference when you phone in  or send us an email. It will automatically give your issue priority status, and will be immediately forwarded to and addressed by our customer support agents.
If you're looking for a Black Friday deal, this is it. Subscribe to the Software Advantage Plan and get the Able2Extract v.9.0 upgrade free!
For more details, visit our Software Advantage Plan page.