It's Thanksgiving weekend here in Canada and we wanted to wish all of our Canadian users and followers a safe and Happy Thanksgiving holiday this year!
A lot of you may be prepping and planning for the holiday as we speak.  A major holiday celebration like Thanksgiving is never complete without the festive dinner, family, and the all the fix-ins.   So if you're scrounging around for some last minute ideas to make your get together extra special this year, we've scouted out a few Pinterest boards where you can get some fabulous ideas and tips for your Thanksgiving soiree.
Thanksgiving: Freebies:  Getting your party together with a few things you can put together for free is always a good way to go. You'll find some nifty DIY projects for table settings, menu planning, and more.
Thanksgiving, Fall & Autumn Party Ideas: Give your Thanksgiving party a fun atmosphere. Here, you'll find pins with a lot of tips that not only cover Thanksgiving, but Fall party themes as well.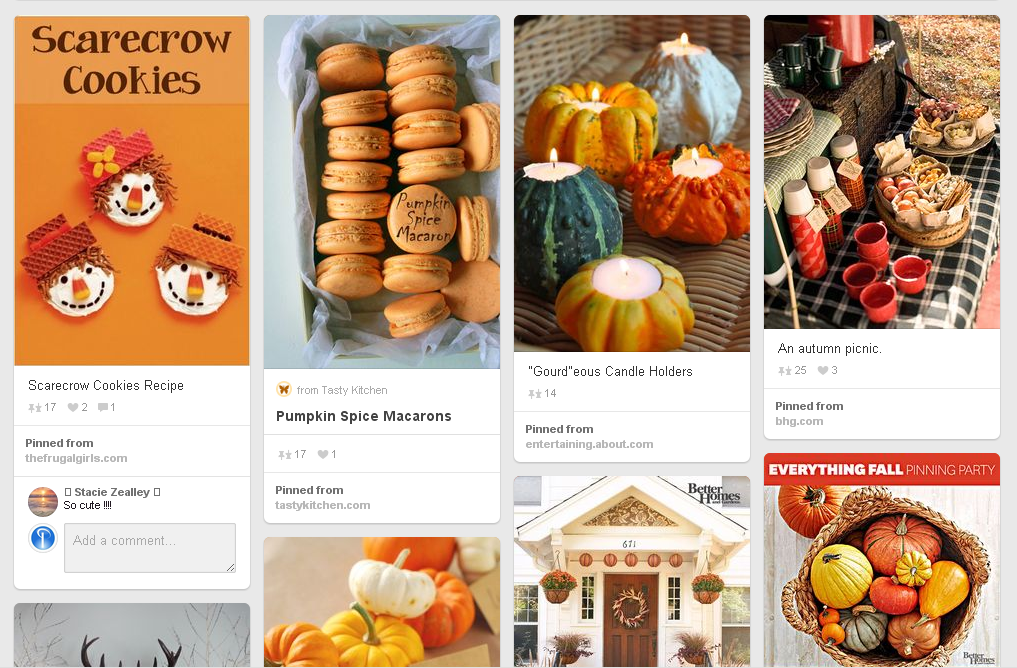 Thanksgiving (Craft and Food): For anyone who loves giving a personal touch to his or her dinner, this board offers up a carefully curated collection of  tutorials and links on handy crafts and food preparation to get things just right.
Thanksgiving (Recipes, tips, inspiration, décor): Check out this board for suggestions on getting everyone into the spirit of Thanksgiving.
Only four Pinterest boards may seem like a short list given the size of the network, but if you've ever browsed a single board, then you know that one board can leave you with a ton of ideas to explore and keep you busy!
To preserve your Thanksgiving memories, check out our post on 4 Digitally Creative Ways To Share Your Thanksgiving Memories for a few ideas. They'll help you get your family photos and videos in top form for posting online and sharing with the entire family.