Photo Credit: vidalia_11 via photopin cc
As the personal web grows, so does our need to customize the content we share on it. You need to add pictures to social profiles, select themes for your online accounts, and set up your preferences just right.
Your online presence is a representation of yourself, which you undoubtedly want to personalize as much as possible. This is simple enough with photos and graphics, but it's a different story when you want to share or publish content with your own writing.
The closest you can come to digitizing your handwriting is to take a picture of a piece of paper with your message handwritten on it. While this adds a personal touch in photos, it still doesn't really achieve the same effect for the content you create electronically from scratch.
Well, in case you didn't know, it is indeed possible to get your handwriting on-screen with tools like MyScriptFont.com, PaintFont.com, and Font Panda, which can create a font from your writing.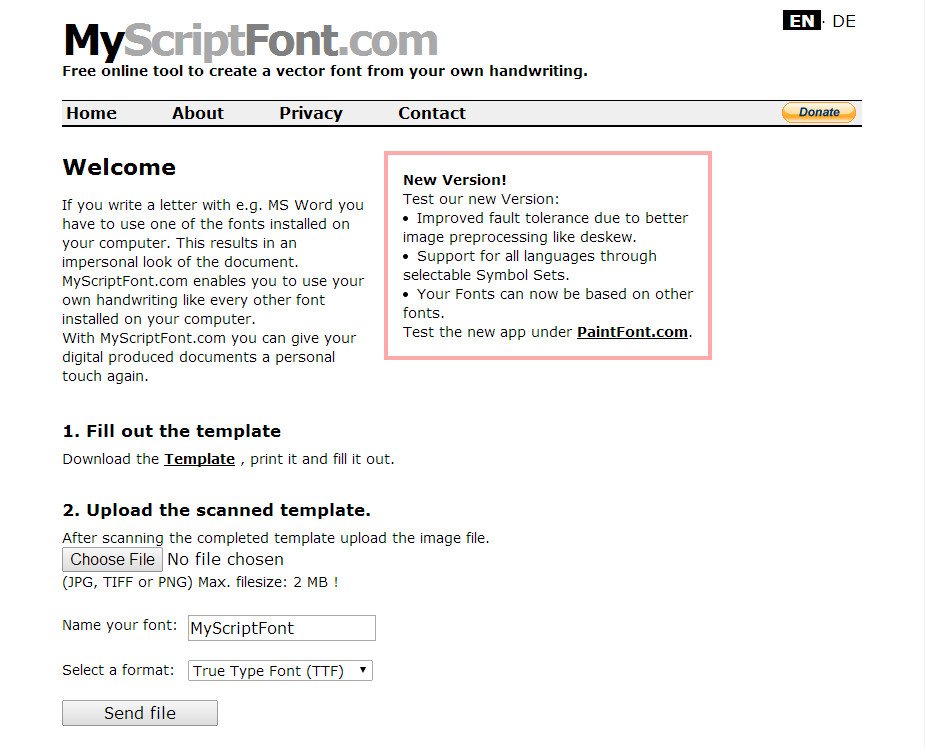 All three of these tools are similar in nature except:
With My Script Font, you get to select between generating a True Type Font, Open Type Font and an SVG Font.
Paint Font, a new improved version of My Script Font, includes special characters and character sets for different languages.
The template you print up with Font Panda includes international characters in their 2-page template and space for a "Fun Doodle." As an added bonus, this service will allow you to generate revenue from your font by making it available for download.
Other than that, the process is the pretty much the same and very straightforward.
Getting Started
When you get to either one of the sites, all you need to do is print up their template and enter, by hand, each letter of the alphabet in your writing.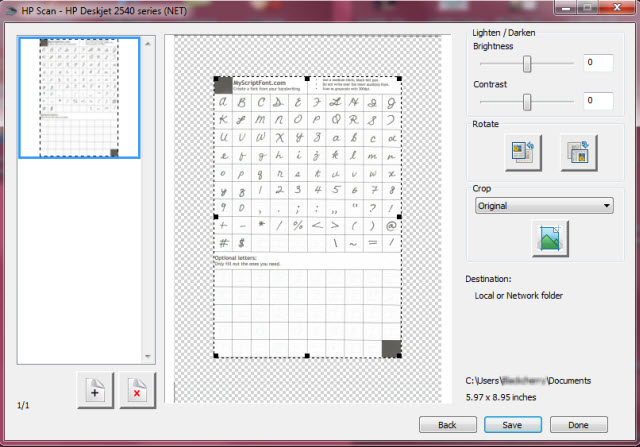 Once you're done, scan and save the completed template into the format specified by the service (usually an image format).  Then upload the saved file directly to the site and submit it. The site will generate a font file for you which you'll have to download and save to your computer.
Using Your Personalized Font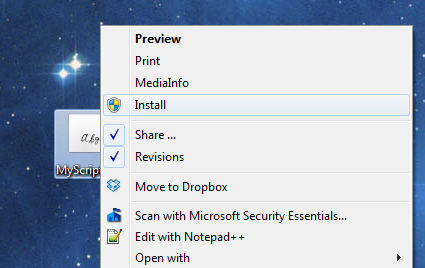 To use the font simply install the file. In most cases, it's as simple as right clicking on it and selecting "Install."  But head over to font resource and forum DaFont.com for more details. They have everything you need to know on installing fonts on Windows, Mac and Linux computers.
Once the font file is successfully installed, you can use it in programs, like Microsoft Word or PowerPoint, where you can elect to use different font sets.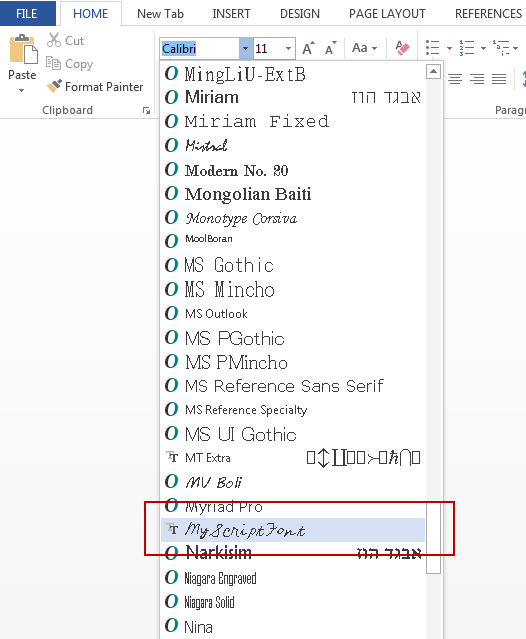 And that's it! It was pretty neat to see my own writing digitized as a font. Here's a sample (click to enlarge):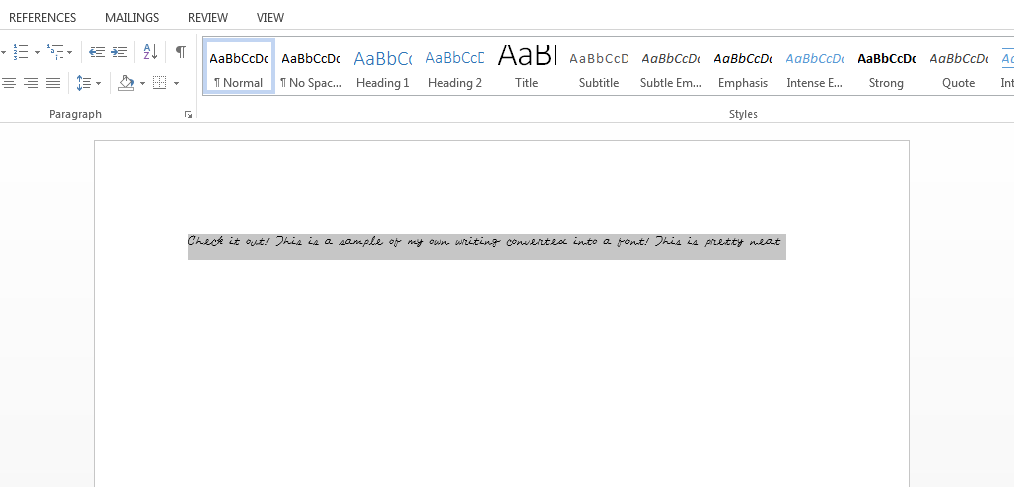 Content Ideas And Suggestions For Your Font
When would this come in handy? The ideas are endless! You can work on projects, images, and documents that are made to order. Some ideas:
Adding a personal touch to e-Invitations
Informally signing internal documents and memos
Using it for digital scrapbooks and journals
Creating one page poster pin-ups for classrooms
Tailoring PowerPoint presentations, Publisher material, and OneNote notebooks
Writing personal letters
Branding your content (brochures, posters, postcards)
Creating funky and shareable quotation memes
Editing images with text
….and no doubt you can think up a whole lot more! Why not put it to the test and give it a try. See how much your own writing can improve and enhance your content.