Are you using social media for research? If not, you could be missing out. Social media networks are always crawling with data: statistics, linked studies, social sentiments, background information, news reports, trends, official commentary—the list goes on.
As you can guess, however, the one real problem with using social media is filtering out all that research in order to analyze it properly.  Are you scraping information together as efficiently as you could?
Good news is that you don't need to be a research specialist to do so. If you need an effective way to search the web and gather your data at the same time, we've got 5 tips to help you narrow down and convert social media posts into research you can easily sift through.
1. Track Tweets On Twitter
To start, there's Twitter. Everyone's used it for updates. Twitter is extremely helpful for getting news updates during a major conference, an event, or covering social trend.
However, instead of using Twitter's search box to locate related mentions and tweets, use Topsy. It allows you to organize results by links, tweets, photos, videos, and influencers. You can also conduct an advanced search, specify time ranges, and select a language to narrow down your results. These features make it the most straight forward way to simplify your Twitter research.
2. Use IFTTT To Help Automate Web Page Collection
One downside to using the web for research is accumulating more web pages than you know what to do with at the moment. To help keep your bookmarking research in order, why not automate the process with a social bookmarking service like Pocket and the DIY  automated web service, IFTTT?

There's an IFTTT recipe already available which you can use to record your Pocket saves to a Google Drive spreadsheet. Once your saved links are in a spreadsheet via Pocket, you can read through them later using Google Spreadsheet's sorting functionalities. Use Pocket specifically for your research topic and you end up with a highly focused resource of links.
3. Track Mentions On The Web
To cast an even wider net for better data prospects, try tracking mentions for keywords on social media. With basic tools like Social Mention, you can simplify the tracking process. Like Topsy, it pulls all mentions for the keyword you specify.
However, this tool allows you to search across more than just Twitter and the usual social networks. You can search questions, bookmarks, news, blogs, events, images, video, comments, networks, and audio. Moreover, you can even export your search results into either Excel or CSV.
4. Convert Facebook Feeds To RSS
It's a common thing these days to use Facebook for researching people and brands. Facebook provides companies and public figures with a quick way to update their fanbase, post related news links, or issue comments and statements. Thus, by monitoring any activity happening on their page, you set yourself up with a great resource for putting your research into context.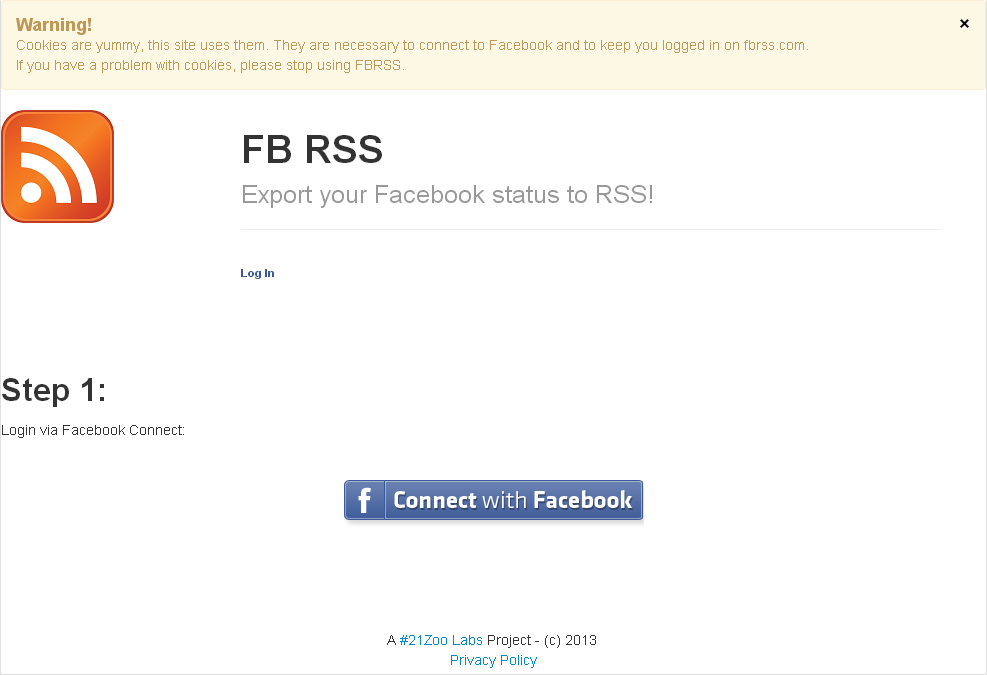 To simplify things, you can get Facebook Wall updates delivered to you as an RSS feed. Go to FBRSS.com and connect your Facebook account. Once hooked up, FBRSS will create RSS feed links for all the pages you Like and the people you follow. So all you have to do is add the feed to your RSS aggregator of choice and you're set.
5. Collect Data Using Google Forms And Google+
One of the most obvious ways to get raw data on a topic is to ask the right people, and using a Google Form is an easy way to do so.  All you need is a Google account to create a form in Google Docs. After you've created your form, choose to receive responses directly within a Google spreadsheet and get your data in one place.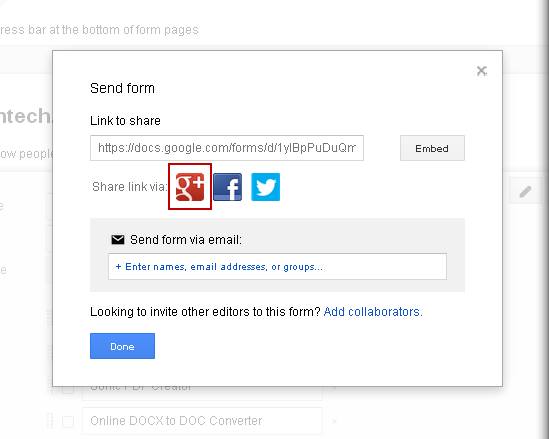 Then when it's created and all set up, click on Send Form and send it out to your Google Plus network. Sharing the form with specific Google Plus circles and niche communities will give you highly targeted data.  
Using social media as a research tool is one of the most powerful ways to collect information. Just one single network can churn out some interesting data. Combine that with a productivity hack or two and your research job gets significantly easier.