You deal with large files on a regular basis, and it's a given that at one point or another, sending or sharing them won't always work out.
For example, you may find it convenient to use one cloud service to make your large files easily accessible to others without having to email them. Yet there are times when putting all your eggs in one basket can prove disastrous. If you use Google and discover Google Drive is down, it can take you by surprise—and not in a good way!
So if you're working around large files like PDF documents, multimedia content, or files with high resolution images, always have a back up. Don't be left hanging by third party server hiccups. Try a few of these tools when your usual solution doesn't work.
1. Use Cloud Services That Offer Tons Of Space
You've heard of a lot of popular cloud storage services, but how many of those were geared towards sharing big files?  These ones are. They start at 10 GB for free.
4shared: With 15 GB storage and a 2GB file size limit, 4shared is perfect for frequent cloud users. Though you're given 180 days to log in each time before your files are deleted, its file management features more than make up for it.
ADrive: You don't hear a lot about ADrive, but you should. They offer 50GB with 16 GB sized uploads for free Personal Basic accounts that comes with a few handy features like document editing.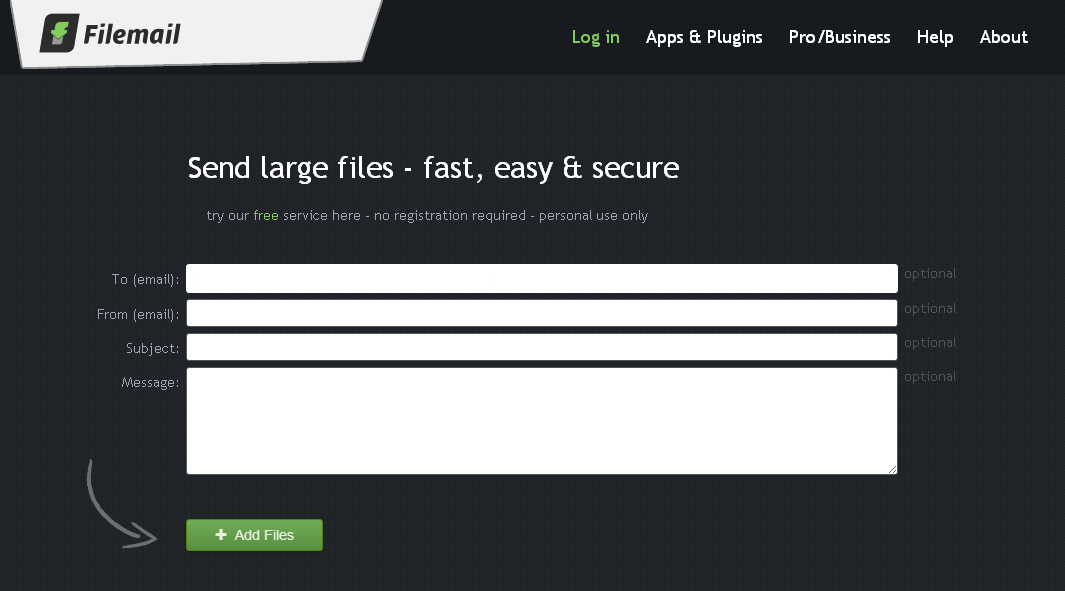 Filemail:  Though this service only offers permanent storage for paid accounts, we included Filemail because it provides the perfect temporary option for document emergencies. Send up to 30 GB sized files free with a 7 day storage limit and you can use it as many times as you like.
Box:  This is a popular service which needs no introduction, other than to say that you can get 10 GB and 250 MB file limit with Box.com.
SamePage.io: Here's a great alternative for teams that use Google Drive. With SamePage you can create, upload, and edit files, or collaborate, sync, and check in on the status of your documents. It offers 50 GB with a 250 MB file limit free to start.
2. Try Browser-to-Browser File Sharing
When all you need is one instant file transfer, you can cut out the middle man and eliminate the installations by using browser-based file sharing services. No need to install third party tools or set up publicly shared folders. All you have to do is keep your browser opened.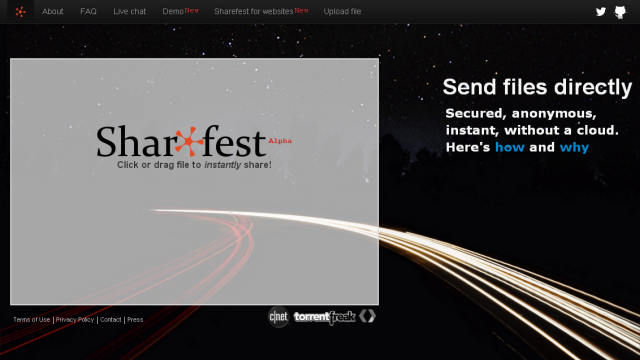 Sharefest.me: Using the connection established by a web browser, Sharfest.me, a P2P web client, makes sharing files as simple as dragging a file onto a tab. This service works with WebRTC browsers, Firefox and Chrome specifically. It's still in Alpha so there's still a bit more to expect.
Ge.tt: A browser based real-time file sharing service that lets you share your file via a pick up link. With Ge.tt, you can get 250 MB storage without an account. Files are available for 30 days and only accessible to users with the link.
PlusTransfer.com: Like the other services,  this site lets you transfer files of any size. Just upload your file to Plustransfer and give the generated link to your recipient. You will need an email address, however, and the recipient's email address, but no registration is required. Files are uploaded to the cloud-based solution and users have one week to pick up the file.
Justbeamit: With Justbeamit, you drag your file onto the page and click on Create Link. You're given a one-time use link which your recipient can simply drop into a browser to pick up the file.
3. Share Files Directly Between Computers
To simplify your document transfers even more, try sharing your files across shared folders and networks. Although doing so requires a bit of technical know-how, we found the simplest tutorials on how to start transferring your files from:
Mac OS X to Windows: Digitalcitizen.life offers an easy to follow tutorial on how to share Mac OS X folders with Windows 7 or 8

Windows to Linux (Ubuntu):  To create a shared folder in Windows 8.1 and share it with Ubuntu, follow the linked tutorial from HowToGeek.com. This shows you how to access the shared folder via command line in Linux. Uncomfortable with the command line? Follow Noobslab.com's tutorial, which teaches you how to share files from Linux to Windows using the same Samba utility, but via the interface.
Different systems on your own computer:  Using a virtual machine? HowToGeek.com can show you how to do that, as well. Their tutorial on how to share files with a virtual machine will walk you through it step by step.
So when your main cloud drive goes down and you feel like your entire day is about to go wrong, don't panic. You can still come out on top. One or two of these methods can simplify and even improve how you work with your documents.