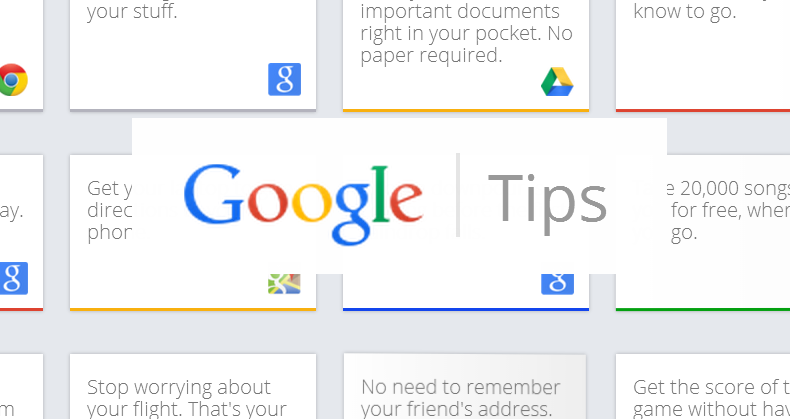 When you need help, what is the first thing you do? Answer? "Google it." And for the most part, that answer never fails to point you in the right direction. With billions of pages indexed on the web, there's a good chance you'll find a solution after a bit of digging.
For finding help on Google's numerous tools, services and products though, you don't have to look very far or for very long. If you're an avid user of Google products, you'll be happy to know that Google has just launched a new site called, Google Tips.
The new site is a user-friendly database of information where you can find handy tips in one single place on your favourite Google tools:  Chrome, Gmail, Android, YouTube, Docs, Google+ and Drive, just to name a few.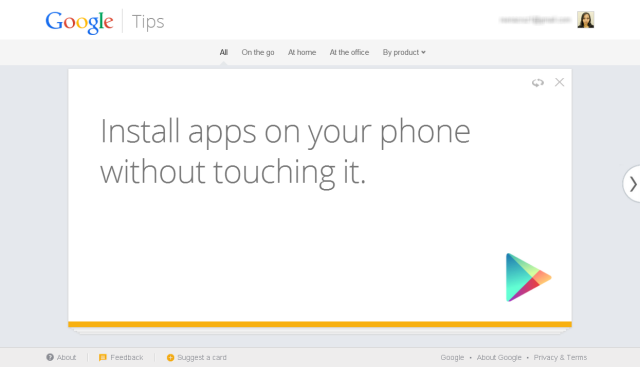 These tips are presented and set up in the form of digital index cards which you can flip over for a step by step tutorial.  So if you want to know how to install apps on your Android phone without touching it, just click on the card, go through the slideshow, and you'll be guided through the process to get Android apps on your phone remotely.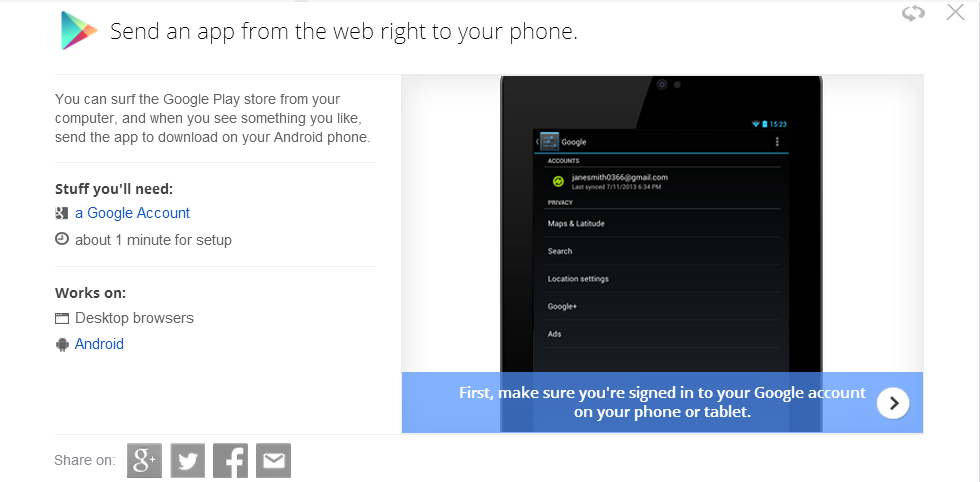 You'll find a number of convenient, time saving tips. For instance, Google offers a basic tutorial on how to get family together even when you can't be together for Google+ users, and can even show you how the family can share a computer without fighting just by using Chrome.
As a brand new release, you can safely assume that there aren't a lot of super power user tips just yet. Google is accepting user suggestions though which they can further populate the database with.  So check it out and see if there's something missing that you'd like to know about your favourite Google service or tool.
Happy flipping!