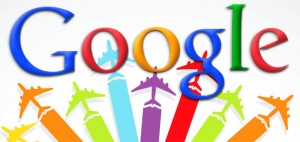 Summer. A perfect time for traveling. With summer well underway, there's still time get your annual vacation in.
Thinking about relaxing on a beach somewhere? Sightseeing for hours on end? Who wouldn't?  But before that can happen, you'll need to put in a little leg work and get your traveling plans together.
Whether it's a trip for work or a trip for pleasure, the research process is always a major hurdle. What's the most direct flight? Are accommodations affordable? What's on the itinerary? Thanks to Google, you can figure those questions out and thoroughly research your trip.
You may not even know it, but Google already offers a handful of efficient search tools that can dig up the travel information you're looking for. And with the help of a few common apps, Google can keep your trip running smoothly.
1. Google Maps
This popular Google tool is first on the list for a few good reasons. The first thing anyone does when planning a vacation, is to look up where they want to go on Google Maps. Type in a city name and Google will give you a good starting view of the place.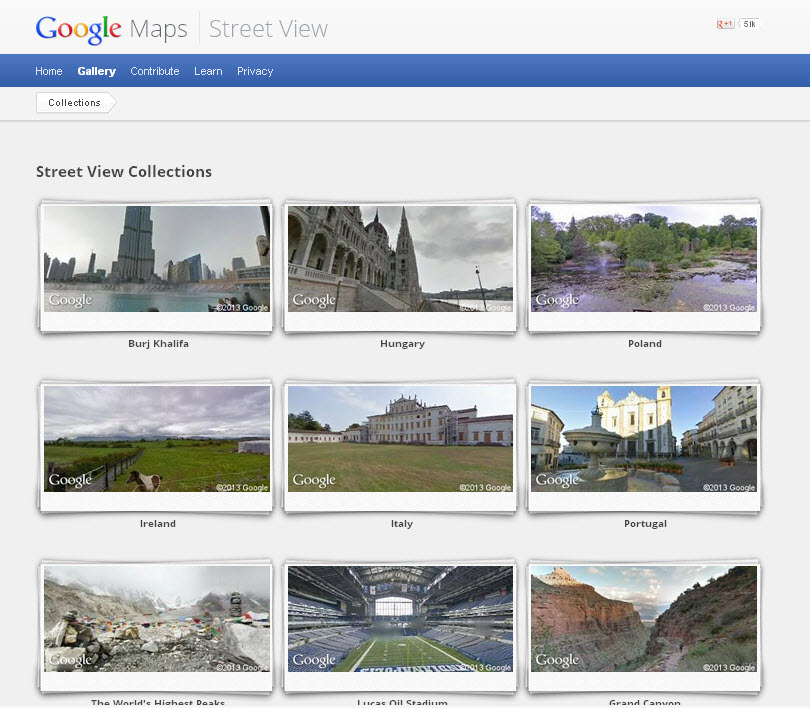 From there, Google Street View can give you up close and personal look at the city or attraction you're interested in.  On a side note, having this app on your smartphone is a good idea. While you're out and about, the app can help you find your way around the city and, moreover, will let you contribute your own photos to their Street View Collections on the main site.
While still in Google Maps, you may also want to plan how you'll be getting from place to place within the city. You can easily look up the best routes via driving, biking, transit or walking with Google Transit. Once you have a list of places to visit, simply enter your destination and starting points and click on "Get Directions."
2. Google Explore Flights
While this tool may not replace a travel agency completely, Google Explore Flights is a good place to start narrowing down your search for the best flight. Just type in your destination, trip date, price range, and it will give you quick results on what options are available.
3. Google Calendar
Who doesn't use Google Calendar? This is a great tool to schedule your trip, keep your itinerary running on time, and more. Plan your trip day by day, set up alerts, and organize your time efficiently. A tip? Share your calendar with everyone else on your trip. So even if you're all off exploring on your own, everyone is still in sync and on the same page.
4. Google Trips
Image Source: Google Trips
If you are looking the way to plan and organize your trip, Google Trips is the tool for you. It's now easier than ever since it automatically maps various suggestions for you to see and do. Also, you can customize everything by tapping the "magic wand" since each tap of the wand gives you a fresh set of nearby attractions. The app shows you tons of new cool things, so you can find your next destination quicker. The app is available offline so your info will be available wherever you go.
5. Google Translate Mobile
Exploring a different country and don't speak the language? Google Translate can act as your personal translator (also available for iOS). It has the ability to translate over 50 languages, whether typed, via voice input or an image of words captured by camera. You can hear translations aloud and switch into full screen mode for others to read easily. Learn a few phrases in advance or right on the spot—the app will help you break through the language barrier.
6. Google Keep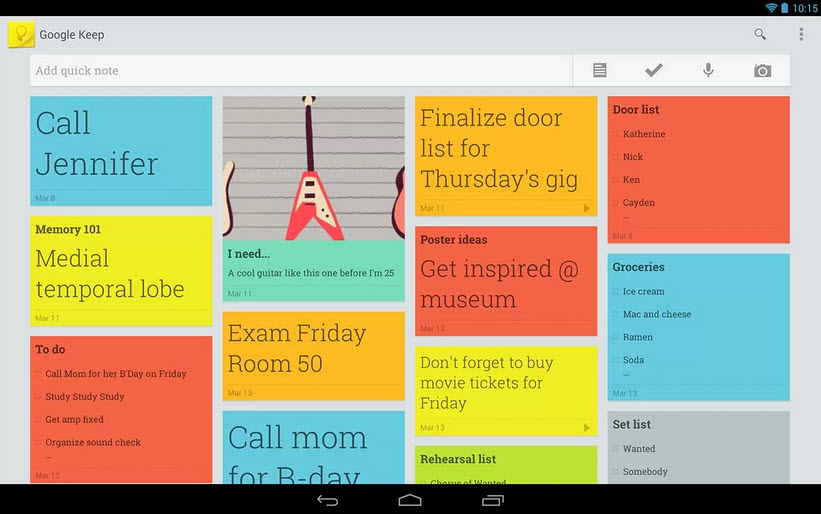 For the bloggers and social networkers out there, Google Keep will be a must-have tool. The app can document and keep track of everything on your trip. You can add voice note reactions, save pictures on the spot, quickly jot down thoughts, or create and check off items on your "things-to-do/see" list. The app will keep a running log and updated resource of material on your Google Drive for blog posts or Facebook albums you're looking to create.
Any we missed? Tell us how you use Google to plan out your trips!