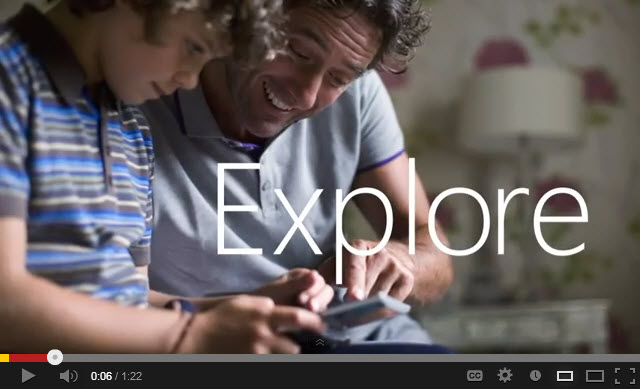 Major news in the productivity sphere this week is the long anticipated Microsoft Office 2013 that was finally released. And the new subscription-based pricing model Microsoft is pushing out has the tech industry buzzing, giving users something to chew on.
Microsoft's advertising angle on the new "Modern Office" is focused upon ways in which the new Office suite can fit into everyday life.  But the question is, will it fit into your everyday life?  Microsoft is making you take a hard look at how you use the software and how you can invest in it differently.
Considering the new Office 2013 features, the new touch screen integration, and the major upgrade Windows 8 has gone through, it's a natural instinct to go ahead and update your software with the usual one-time desktop upgrade.
But with the features of Microsoft's new subscription plan, it's worth stepping back and taking a look at the pros and the cons before deciding.
As you know, this latest iteration of Office 2013 is targeting document collaboration, cloud storage and easy editing on any device. And Microsoft makes sure to emphasize this with the incentives that come with a subscription to Microsoft Office 365 Home Premium:
• Office on Demand. Download Office 2013 on different computers temporarily
• Access the programs on Windows 7- or Windows 8-connected PC.
• 20GB of SkyDrive space. On top of the 7GB Microsoft already offers
• 60 minutes of Skype calls per month. Call phones from any device with Skype installed
• Install the suite on up to five devices. Retail copies have only one licensed installation
• Instant, real time updates. No waiting times for application updates
The Pros
At first glance, it's easy to see the benefits. For small teams working on projects, families with a number of computers, or a group of college students, subscription pricing might be the way to go.
The subscription allows you to install the suite up to five times. Team members can use it as much as they need for an entire year without having to pay for $139 or more for 5 individual licenses.  Using Office On Demand doesn't count as one of the 5 installations. So each member can have the applications whenever and wherever they need them.
This might be a flexible payment plan for families as well.  It's not uncommon for households to own more than one computer or laptop. Sharing the Office subscription among each other would be a good money saver.

Office 365 Home Premium is a great pricing scheme where budget is the main concern for students looking to split costs and save where they can.  Microsoft has even considered eligible educators and college students by offering a tailored subscription plan with Office 365 University at $79.99 for four years—just $20 per year.
Moreover, working on the cloud is more common than ever. The Internet provides a convenient platform for outsourced freelancers who travel and work via web. In such cases, the online perks will be a tipping point to sign up.
If you're a heavy user of the applications, signing up for the subscription is definitely worth it. However, you want to consider how you won't be using Microsoft Office as well.
The Cons
To start, consider how much functionality you need. You might not need all the frills that come along with the Office 365 subscription edition. In most cases, you may only need to generate simple documents. Unless you have highly specialized needs, Access, Publisher and OneNote might be a bit much, and you can't customize your installation to exclude applications. While it's always good to have more than you need, you don't want to pay for tools you won't need.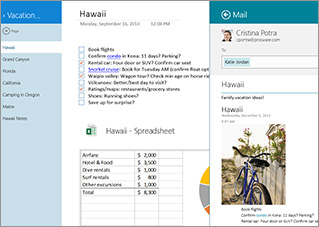 Neither do you want to be paying for all those times when you won't need the applications at all.  For all the flexibility a subscription plan can give you, you're also locked in. You do have the option to sign up for $9.99/month instead of $99.99/year. On a small scale, $10 a month is more than worth it for the features you get. Paying for an entire year, though, is a different matter, especially if you don't use Office on a daily or regular basis.
In addition, note that the subscription service and its features are largely dependent upon the Internet. If your connection is slow or if you have limited access (WiFi spots), then perhaps you may want to consider a permanent offline solution instead. It's all about the user experience, and an Internet connection alone can have you regretting having purchased a subscription.
So given those few pointers, choose wisely.  Some features may be a perfect fit for you, others may not even come close.  However, the new pricing model is certainly something to think about especially if you're considering changing up how you work digitally online.
For more details, visit the product's main page.  Microsoft Office 365 Small Business Premium is offered via subscription as well.
In any case, if it isn't a good fit for your work or your budget, never fear. There are free Office 2013 alternatives you can always turn to.